If you're serious about gaming, you need to invest some of your budgets and invest in the best monitor you can get your hands on.
There are plenty of great options out there, but when I compare the Acer Predator XB323QK to other top-tier gaming monitors, I see it leads the pack with its 3840 x 2160 resolution screen and stunning design, G-Sync technology, and 144Hz refresh rate that easily outperforms most other monitors.
I recommend any serious gamer take a good look at this product before they buy another monitor.
Why the Acer Predator XB3 Series?
The Acer Predator XB3 series is one of the most popular gaming monitors on the market. They offer great features at a reasonable price, and they're built to last. Plus, they have a sleek design that looks great in any setup.
What sets this monitor apart from others is the IPS display panel with a high-speed 144Hz refresh rate, which ensures super-smooth graphics when playing games or watching movies. If you are looking for a top-of-the-line, dependable gaming monitor, look no further than the Acer Predator XB3 Series.
[i2pc pros_icon="icon icon-check-6″ cons_icon="icon icon-ban-3″ show_title="false" title="Pros & Cons" show_button="true" pros_title="Pros" cons_title="Cons" button_icon="icon icon-cart-1″ link_text="Check current price" link="https://amzn.to/3gCNCHN" ][i2pros]Slick hardware design
Vivid, smooth 4K picture
Plenty of connectivity
Glorious RGB lighting
Solid colors and brightness
Good enough for color accurate work
144Hz support
Gsync support
Good variety of ports[/i2pros][i2cons]Monitor stand is a bit too bulky
Lower brightness
Tinny built-in speakers
Confusing button controls
Awkward to VESA mount
Too pricey[/i2cons][/i2pc]
1. Design
The Predator XB323QK's body is made entirely of plastic, but it still looks and feels premium. The stand is sturdy and has a large footprint, making it stable even when you're playing fast-paced games. The bezels are thin, and the screen is very glossy, giving it a modern look.
The Acer Predator XB323QK is extensive and requires a lot of space on your desk. But if you weren't looking closely, you might be unable to tell that it's a gaming monitor.
When you turn it on, a cool blue glow emanates from a rectangular LED light strip on the back, and the hue of this light you can change or turn off completely.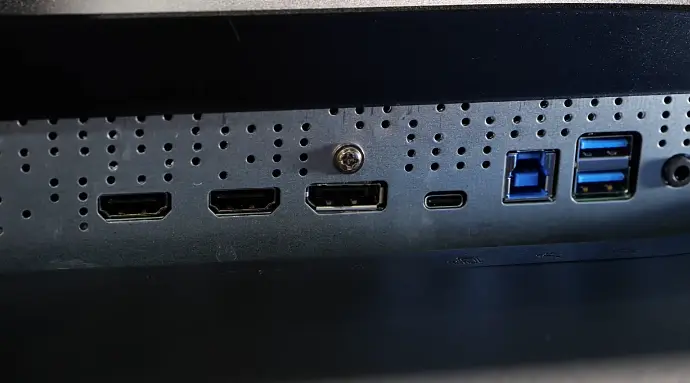 Another great feature of The Acer Predator XB323QK is its connectivity setup, which includes the newest video input standards. You will get two HDMI 2.1 ports for 4K 120Hz game console usage and a DisplayPort 1.4 DSC for your PC.
It also includes a 3.5mm headphone connection, a 65-Watt USB-C port for newer laptops like the MacBook Pro, and a total of 4 USB 3.0 ports for peripherals.
The only downside is that you can't rotate the display on its side. You can't flip it sideways into portrait mode when you're playing a traditional vertically scrolling shooter like Ikaruga.
2. Video & Picture quality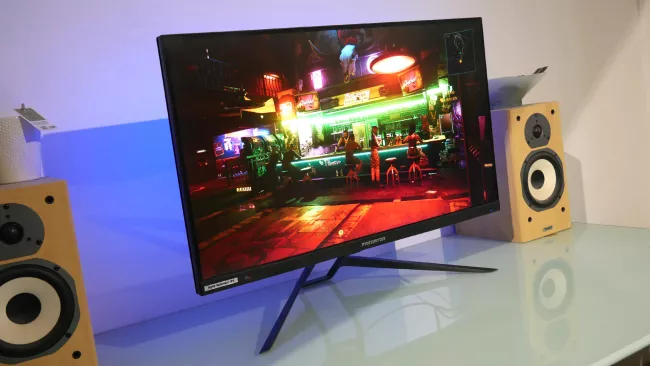 The Predator XB323QK's screen quality is exceptional. The colors are accurate, and the image is sharp. It has a resolution of 3840 x 2160 and a refresh rate of 144Hz; the response time is also perfect, which means it can handle even the most demanding games, and you won't see any ghosting or blurring when playing fast-paced games.
Plus, its IPS panel ensures that colors are accurate and consistent, while its G-Sync support provides smooth gameplay.
The Acer Predator XB323QK renders more than 100% sRGB and roughly 96 percent DCI-P3 coverage for superb color in video games and movies. Most users won't need to adjust it because of its excellent default accuracy (the deltaE average is only 1.45). Only a few adjustments are required before using the monitor because it looks balanced and natural out of the box.
The panel brightness of the Acer Predator XB323QK didn't have any significant issues, such as backlight leakage or clouding. There are variations in the backlight's spread, but these are only visible in certain conditions or while the colorimeter was scanning it.
Be aware that this could differ due to production tolerances, so you might receive a unit that has problems.
3. Gaming performance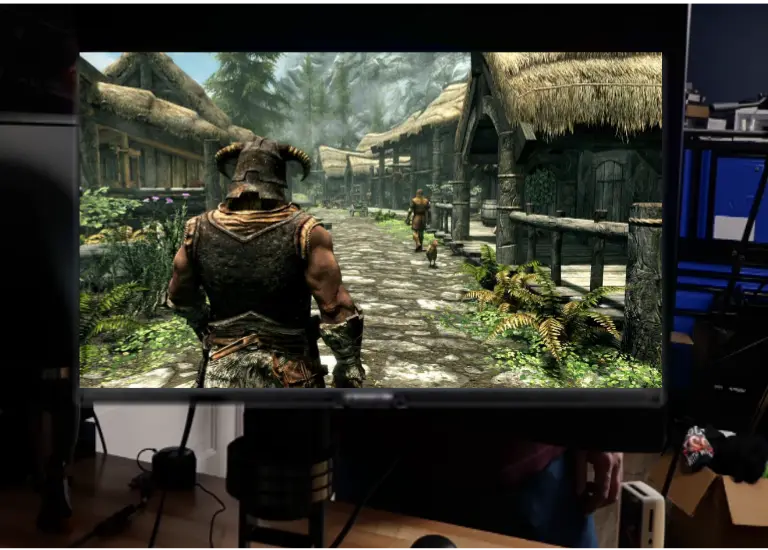 I was blown away by how good the games looked on the Predator XB323QK. I played various games, from first-person shooters to open-world RPGs, and everything looked great. The colors were vibrant, and the action was smooth. I didn't notice any input lag, either.
It has all the features you could want in a high-end display and delivers excellent performance for gamers. It also looks fantastic, thanks to its near-bezel-less design that maximizes screen space and its high refresh rate that eliminates screen tearing during gameplay.
You'll get unmatched performance with 144Hz refresh rates and HDR technology. Its 3840 x 2160 resolution offers plenty of pixels per inch (PPI) for crisp text and graphics, plus it's G-Sync compatible, so there's no screen tearing when playing fast-paced games. And its VA panel offers an outstanding contrast ratio, so blacks are deep while whites are bright and colorful. What more could you ask for?
4. Pricing and our Verdict
As I mentioned, the Acer Predator XB323QK has a large 32-inch display, 144Hz refresh rate, and 0.30 ms response time, making it perfect for any gaming; plus, the built-in speakers provide excellent sound quality.
The only drawback is the high price tag that doesn't even include local dimming. The $1,000+ price tag is unreasonable for all but the most passionate and well-off PC gamers. If you enjoy what the Predator XB323QK offers and can easily afford one, it should last you for many years.
However, if you're considering whether to spend $1,000 or more (at least in the US and UK) on a 32-inch 4K gaming monitor, you can save some money by choosing a powerful rival like the Gigabyte M32U. It's a 32-inch 4K 144Hz gaming monitor that competes with the Predator, but you can get one at stores like Best Buy for $749 cheaper than Acer's new monitor.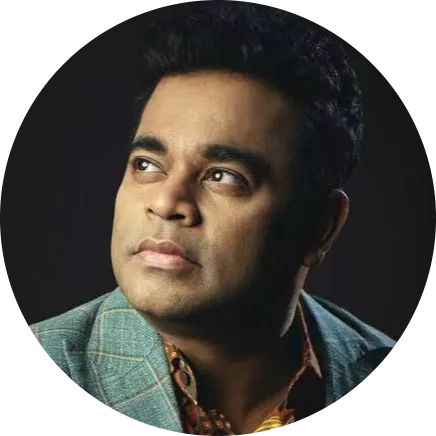 Abdul Kader is the CEO and founder of Homespoiler.com. With his expertise in electronics repair, he provides in-depth information on how to fix appliances, wiring, and other electrical-related issues. More about us