A few days ago, I wrote an article on how to fix an LG TV remote that isn't working.
In the comment section, some asked me if the LG TV remote is universal and if they can use it to control TVs from other brands like Hisense or Samsung.
To clarify, their questions may have multiple meanings:
Can the LG remote control other brands' TVs?
Does the standard LG remote work with all other LG models?
Is the LG Magic Remote a universal remote?
Will any LG remote work with any LG TV?
Can a universal remote work with an LG TV?
There may be more questions, but I believe these were their main concerns.
If you also have the same questions, this article will address each of these points and provide you with the information you need.
Let's dive into it…
Are LG TV remotes universal for controlling other brands' TVs?
No, LG TV remotes are not universal for controlling other brands' TVs.
LG TV remotes are specifically designed to work with LG televisions and aren't compatible with TVs from other brands.
Each brand typically has its own remote control system and codes, making it unlikely that an LG remote will successfully operate a TV from a different brand like Samsung or Hisense.
But what about using a standard LG remote to control other models from LG?
This is also a 'No', LG standard remotes don't work with all other LG models.
It's only designed to work with a specific one!
While there may be some compatibility among LG TV models, it is not guaranteed that a standard LG remote will work with every LG TV.
Different LG TV models have variations in features, functionalities, and control protocols, which can greatly impact remote compatibility.
I recommend you use the remote specifically designed for your particular LG TV model for optimal performance and compatibility.
So, Is the LG Magic Remote a universal remote?
Yes! LG Magic Remote is universal!
This means you can use it to control any other models from LG with just a simple setup and a code search feature.
It utilizes advanced features such as motion control, voice recognition, and a point-and-click interface to enhance the user experience.
You can even control other devices in your home like soundbars, Blu-ray players, and game consoles.
Here's the summary:
LG TV remotes are not universal and cannot be used to control TVs from other brands.
The LG standard remote only works with specific LG models and is not compatible with all LG TVs.
LG Magic Remote is universal and can work with all LG TV models, including set-top boxes, Blu-ray players, and more.
Some Universal Remote that you might want to check
Let's say you want to have a single remote in your home that can control all your devices.
I know that LG Magic remote can do this, but I'm referring to a situation where you don't have one and need to purchase a new remote.
In such a case, the best choice would be the following universal remote:
1. Logitech Harmony Elite
It's one of the best universal remotes I have ever seen!
It offers an unparalleled level of functionality and control. With its advanced technology, it uses both infrared (IR) and Bluetooth connectivity to operate and seamlessly integrate with a wide range of devices.
You can connect and control up to 15 different devices, including LG TVs, gaming consoles, streaming devices, smart home devices, and more.
I'm not going to illustrate it anymore, You may find a bunch of reviews online detailing its features and functionality.
However, it is a bit pricey, costing around $650, which many people may find difficult to justify. But considering the opportunity to control 15 devices, it's definitely worth the investment.
2. GE Universal Remote Control
If you are looking for something at a cheaper price, consider the GE Universal Remote Control.
It is priced at only $26 (at the time of writing) and supports almost all major TV brands like LG, Samsung, Hisense, and streaming devices like Blu-ray players and cable boxes, among others.
However, if you only need basic functions, the GE Universal Remote Control offers that, and opting for it might be a wiser decision.
But if you need more functionality and features, consider purchasing a more expensive option like the Logitech Harmony Elite that I discussed earlier.
What to do if your new remote stop working
It's pretty simple for a TV remote to stop working. If this happens your LG TV will stop powering on!
But often it's caused by some simple things that you can easily troubleshoot just by performing some simple task. But if you are unfortunate, you need to buy one.
However, here are what will be your troubleshooting task if your LG remote stop working.
Clean the remote: Sometimes, dust or debris can interfere with the functioning of the remote. Use a clean, dry cloth to wipe the remote and remove any dirt or grime that may be affecting its performance.
Reset the remote: Remove the batteries from the remote and press each button a few times to discharge any residual power. Then, reinsert the batteries and try using the remote again.
Replace the batteries: Check if the batteries in the remote are low or depleted. Replace them with fresh batteries and see if the remote starts working again.
Test with another remote: If possible, try using another LG TV remote to see if the issue lies with the remote itself or the TV. If the other remote works fine, you may need to replace the faulty remote.
The above is the basic step. If these fail, you need to buy one.
That's simple!
---
F.A.Q.s
Q: Are there any limitations when using a universal remote with an LG TV?
While universal remotes generally offer compatibility with various TV brands, there may be limitations in terms of accessing certain advanced features or functions specific to LG TVs.
Always check the compatibility and features of the universal remote before purchasing.
Q: Can I use my LG TV without the remote control?
Yes, you can use your LG TV without the remote control.
Most LG TVs have physical buttons or a control panel on the TV itself that allow you to navigate menus, adjust settings, and change channels manually. These buttons are typically located on the side or bottom of the TV.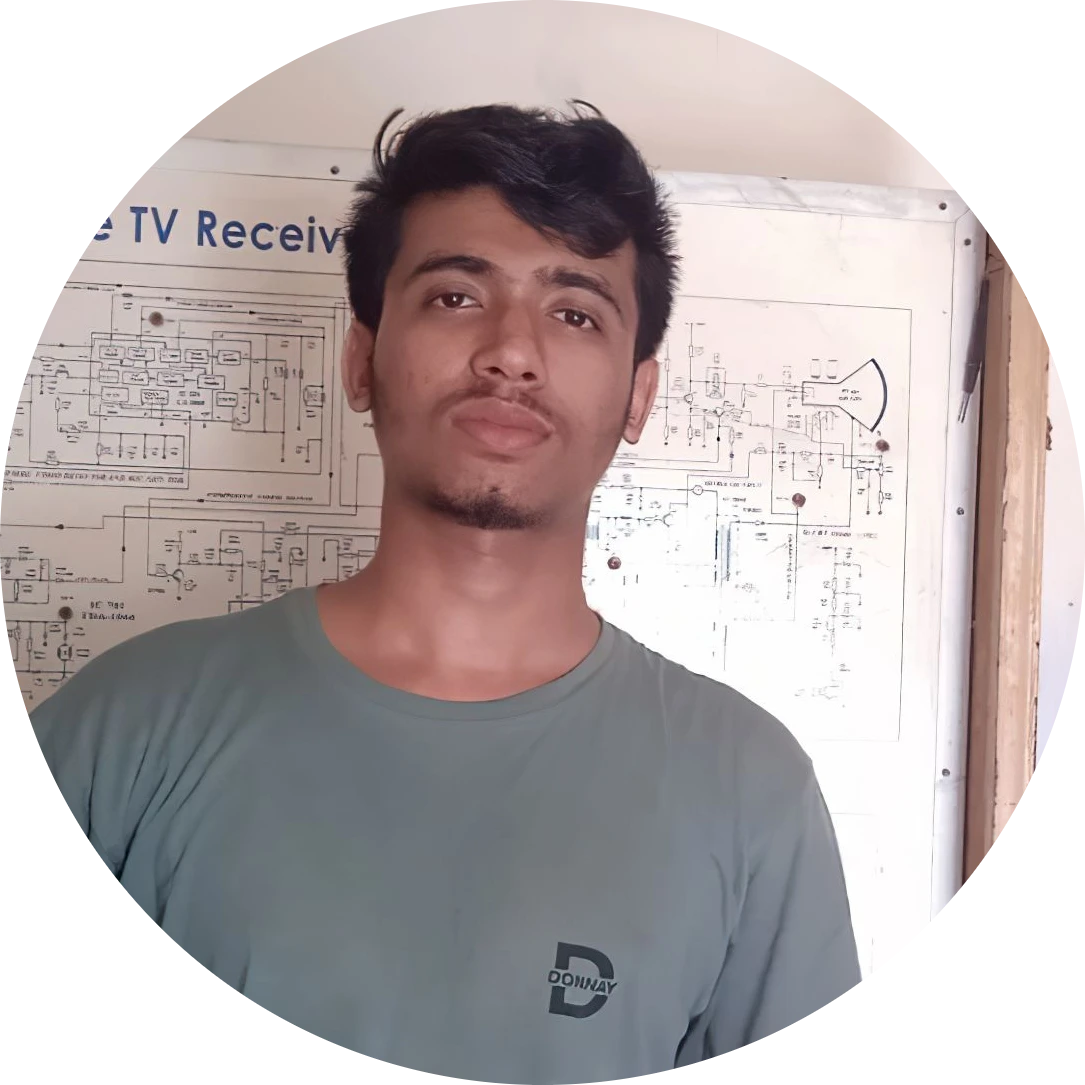 Abdul Kader, a handy guy and experienced founder of a TV repair shop in Gulshan, Dhaka, Bangladesh. He is mainly an expert in understanding and repairing different types of issues with Smart TVs and providing helpful insights on how to keep them in good working order. Read his Full Story.