Keeping it clean can be difficult if you live in an apartment or are not blessed with a lot of space. In this case, you should look for a Roomba that will fit into your small Apartment.
Once you've decided to buy a Roomba, the real question becomes, which Roomba to buy? There are many different models, and some will better suit your needs than others.
This guide will help you choose the best Roomba for tiny apartment homes by considering cleaning power, durability, and design.
Best Roomba for Small Apartments
All the robot vacuums I listed below will fit well in the tiny space and keep it clean and dust-free.
With a few tips from this article, picking out the best Roomba for your small Apartment will be easy and fun! Keep reading
1. Roomba 890➤ Best Choice Under $500
The Roomba 890 could be an excellent choice for many users. It costs a little more than other robot vacuums, but the level of performance speaks for itself. This robot vacuum cleaner combines high build quality and outstanding performance.
Overall, the Roomba 890's setup and usability are a piece of cake.
The Roomba 890 is a somewhat more expensive robot vacuum cleaner, but it is incredibly well-rounded and suitable for small apartments. Despite the higher cost, the cleaning performance is a clear step up in several areas.
The Vacuum's wifi technology, mapping, filth detection, and high suction power all work together to make it a vacuum worth considering.
2. Roomba 675➤ Budget-friendly vacuum
The Roomba 675 may be the best Roomba for a small apartment. It is a low-cost robot with enough power and functionality to satisfy most consumers. The only difference between it and the more expensive Roomba 690 is that it doesn't have a virtual wall.
Cleaning performance, run duration, features, and wifi connectivity are all the same, resulting in possibly the most affordable robot vacuum on the market.
The Roomba 675 has wifi connectivity, one of its main advantages over other Roomba 600 Series devices. Because wifi connectivity is one of the most desirable features in modern models, it allows for additional hands-free control via your smartphone or tablet.
It works with Amazon Alexa or Google Assistant for voice-activated cleaning cycles.
3. Roomba 960➤ Suitable for Small Apartment.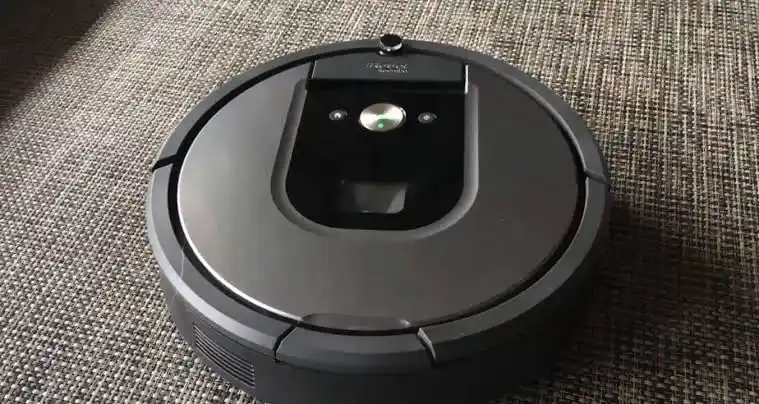 The Roomba 960 is a high-tech robot vacuum that allows you to vacuum your home without lifting a finger. This model uses the same three-stage cleaning technique as other Roombas but also has an onboard camera and more suction capability.
This is not a low-cost device. Before making a purchase, ensure this Vacuum is the best option for you.
The Roomba 960 is a top-of-the-line robot vacuum with advanced functionality. Memory mapping, filth detection, enhanced suction, smartphone control, and more are all included. It's an expensive vacuum, but it has all the extra features.
This is a good alternative for those who want top-tier robot vacuum performance and are willing to pay a bit extra. This could be the one if you're looking for an easy-to-use vacuum cleaner.
4. Roomba e5➤ Best for tiny Apartment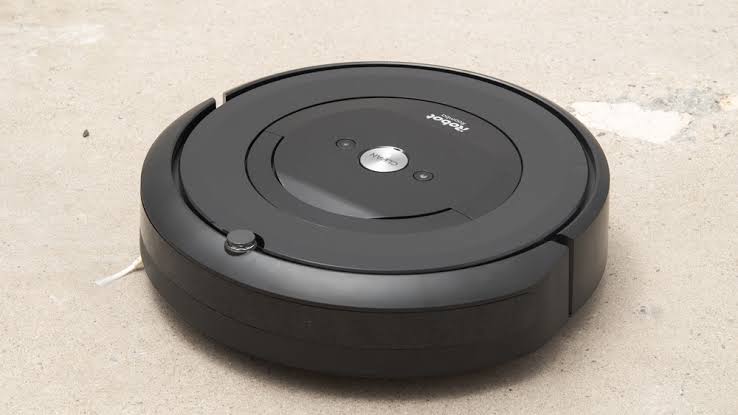 One of iRobot's most recent models is the Roomba e5 vacuum. This vacuum cleaner has a powerful motor, innovative home features, and a mid-priced price tag. I think of the Roomba e5 as an improved version of the 890.
Its specifications, software, and price are comparable to the 890, but the e5's cleaning performance is far better. If you don't require cutting-edge features but still want superb cleaning results, the e5 is a wonderful choice.
This model has scheduling capabilities, which means you can schedule your Roomba e5 to vacuum your home at a specific time every day. Whether you're present or not, the Roomba will take off to finish its cleaning cycle without you having to do anything.
Its robust wheels can easily navigate between hardwoods, tile, carpets, and rugs. If you have a home with various floor materials, the e5 might be a good fit. On the other hand, this is one of Roomba's newest additions to their robot vacuum series, and it's also one of the most affordable models.
Overall, the e5 is a good value due to its comparable performance for the price.
5. Roomba 980➤ Budget-friendly Vacuum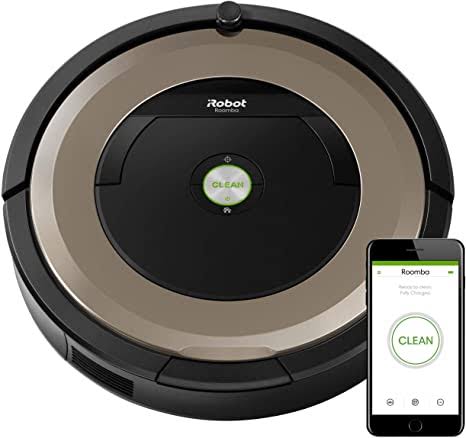 This vacuum cleaner is one of the most high-tech, with various functions and a highly intelligent household mapping memory. This robot vacuum's ease of use and setup is effortless and clear, making it a hassle-free experience.
You can choose this model if you want top-tier cleaning performance in a robot vacuum. The Roomba 980 is the most incredible robot vacuum I've ever tested in terms of cleaning performance. It dominated 11 of the 12 tests, scoring near-perfectly on all of them. The suction on all surfaces was terrific.
It is both the most expensive and the best-performing robot vacuum from iRobot. Roomba's most advanced suction technology, wifi connectivity, an onboard camera, several sensors, floor plan mapping, and more are all included.
---
F.A.Q.s
Q. Why is it only Roomba and not others?
However, why did I choose a Roomba vacuum over the competition for an apartment? My experiential reasons are as follows:
☞ Roomba has a lot of positive feedback (mostly 4.5 out of 5 stars or greater). While several other brands also have great reviews, Amazon's Roomba listings have thousands, if not tens of thousands, of them.
☞ Roomba's competitors offer less expensive models, but after comparing features apples-to-apples, I discovered that the few hundred dollars I could save were more than offset by Roomba's brand loyalty—which includes people I know.
☞ People usually purchase items to keep them for an extended period. And for this, they want to have as few maintenance problems as possible. In this case, they have to pay a little extra upfront for a high-quality vacuum for infrequent purchases like that.
However, many Roomba models will improve their performance over time when iRobot releases software upgrades.
Q. Are Roombas loud in apartments?
While in use, Roombas, like other vacuums, create noise. Due to the smaller motor and the fact that they don't leave the floor while running, they'll likely be quieter than a traditional vacuum. Vacuuming on the carpet is often quieter than on tile, wood, or other hard surfaces.
I recommend setting your Roomba to run during the daytime rather than early morning or late night to avoid disturbing your neighbors. However, you can read our complete guide to quitting your Roomba.
Small places can be challenging to navigate when it comes to cleaning, but with the help of robotics vacuum, things are getting better. Because of its lightweight, minimal design, the robot vacuum can reach every nook and cranny of your house.
If you live in a small apartment or house, you should use this portable machine to keep your tiny area clean. I hope you choose the best one for your small Apartment from the above list. Don't forget to share your thought with me in the comment box.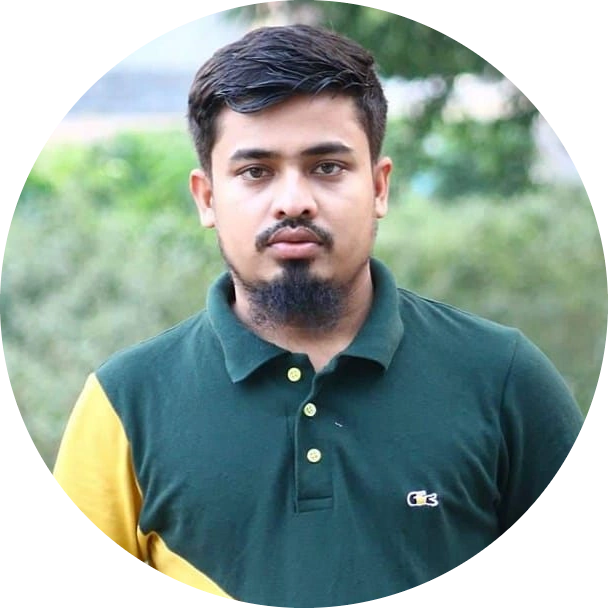 Vacuum master from Gazipur, Bangladesh! He knows vacuums inside and out and has been fixing them for ages. When he's not busy repairing vacuums, Mizanur writes these super helpful guides for Homespoiler.com. His guides are packed with all sorts of tips and tricks to help people fix their vacuums and keep them running smoothly. More about him.