Onn TV is quickly becoming one of the most popular and affordable televisions on the market today. With a variety of features and a reasonable price tag, many people are considering it for their next purchase.
However, one thing that comes to mind when many of them are willing to buy is, "Does Onn TV have Bluetooth?" or is it compatible with Bluetooth?
Well, in this article, I will discuss whether it has Bluetooth compatibility and how you can still use Bluetooth if it doesn't!
Does Onn TV have Bluetooth?
| | |
| --- | --- |
| Is Bluetooth available on Onn TV? | No, But you can use it! |
Currently, Onn TVs do not have Bluetooth capabilities for all devices. You can only pair it with Roku brand devices. However, this could be a feature that is added in the future. For now, you'll need to use a different method to connect your Bluetooth devices to your Onn TV.
Can you use Bluetooth on your Onn TV anyway?
Yes, you can use Bluetooth in your Onn TV using a Bluetooth transmitter through a classic 3.5mm jack (the audio jack).
Using the Bluetooth transmitter, you can easily make your TV Bluetooth compatible and connect any soundbar or device wirelessly.
Related: Is Onn a Good TV? (Should you try this?)
1. So, which transmitter should you buy?
There are many options on the market right now, but I recommend getting the most popular choice out there at the moment of writing: TaoTronics Bluetooth Transmitter.
It has an astounding rating of 4.3 stars out of 5 based on more than 4,300 reviews. Now that's something you can be sure is excellent!
Top Deal
TaoTronics Bluetooth Transmitter
It can work for up to 10 hours on one full charge and transmit a signal up to 30 feet away. It is small compared to others. High sound quality but has Average compatibility.
Check at Amazon
2. How can you use it?
As mentioned, it's pretty easy to use. Just plug it in your TV's audio jack and then play. If you still have confusion, follow the below steps.
First, connect it to your TV through the audio jack.
Then press the power button on it.
Finally, pair your speaker with it.
The nice thing about TaoTronics is that it can connect two devices by default, rather than just one, such as speakers and headphones.
Related: Onn vs Hisense TV (An ultimate comparison)
Problems Using a Bluetooth Transmitter from a TV
Sometimes using a Bluetooth transmitter, you can face sound issues, including poor audio quality, Audio Cutting In and Out, Lip Sync, or Audio Delay.
You may be able to ignore some of the problems, while others may make you want to unplug it and completely forget about it. Although you can use Bluetooth in your Onn TV using a transmitter, it might not always function as you imagined.
You can't always solve the problem by simply cutting the wires shorter or by buying a better Bluetooth transmitter in the first place.
However, since you have no other option, you can use it. Even I use this but have not faced any trouble till now. If you're still struggling, it's better to buy a TV that's Bluetooth-compatible.
What if your Onn TV had Bluetooth?
You could get many benefits if your Onn TV had Bluetooth. One advantage is connecting your TV to Bluetooth-enabled devices like speakers or headphones.
This could be helpful if you want to listen to the TV without disturbing others in the room. Another benefit of Bluetooth is that it could help reduce wire clutter.
You could easily connect your TV to wireless speakers or headphones rather than having to deal with a bunch of cords, making your TV area look neater and more organized. Lastly, it could improve the sound quality of your TV.
If you connect your TV to Bluetooth speakers or headphones, you can enjoy better sound quality than the TV's built-in speakers. This could make for a more immersive and enjoyable.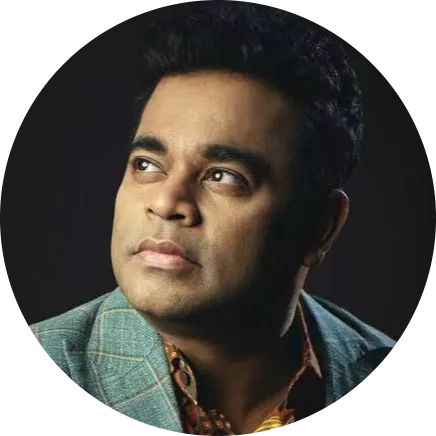 Abdul Kader is the CEO and founder of Homespoiler.com. With his expertise in electronics repair, he provides in-depth information on how to fix appliances, wiring, and other electrical-related issues. More about us