Onn TV is quickly becoming one of the most popular and affordable televisions on the market today.
With a variety of features and a reasonable price tag, many people are considering it for their next purchase.
However, one thing that comes to mind when many of them are willing to buy is,
"Does Onn TV have Bluetooth?" or is it compatible with Bluetooth?
Well, in this article, I will break down this whole thing whether it has Bluetooth compatibility or if you can still use Bluetooth if it doesn't!
Let's dive in…
Does Onn TV have Bluetooth?
Yes, Onn TVs can have Bluetooth connectivity, but it depends on the model and the year it was manufactured.
For example, Onn TV models manufactured after 2018 are typically Bluetooth-enabled. But, in some models, it is still missing even if they were made after 2018.
To sum it up, not all Onn TVs have Bluetooth compatibility. Some do, while others do not.
However, to check if your Onn TV has Bluetooth compatibility:
Locate the model number on the back or side of your Onn TV and write it down.
Go to Google.
Enter your Onn TV model number in the search bar and search for the manual.
Look for the specifications of your Onn TV model and check if it has Bluetooth capabilities.
That's it…
Now, if you see that your TV doesn't have Bluetooth compatibility, don't lose hope!
You can still use Bluetooth and connect external devices with the help of a Bluetooth Transmitter!
How to Use Bluetooth on an Onn TV That Doesn't Support It?
To use Bluetooth on your Onn TV and connect external devices to it, you need to use a Bluetooth transmitter with a classic 3.5mm audio jack.
This is the only way to use Bluetooth in an incompatible device!
1) So, which transmitter should you buy?
There are many options on the market right now, but I recommend getting the most popular choice out there at the moment of writing: ML300 Mini Bluetooth Audio Transmitter.
It has an astounding rating of 4.7 stars out of 5 based on more than 82 reviews.
Now that's something you can be sure is excellent!
Top Deal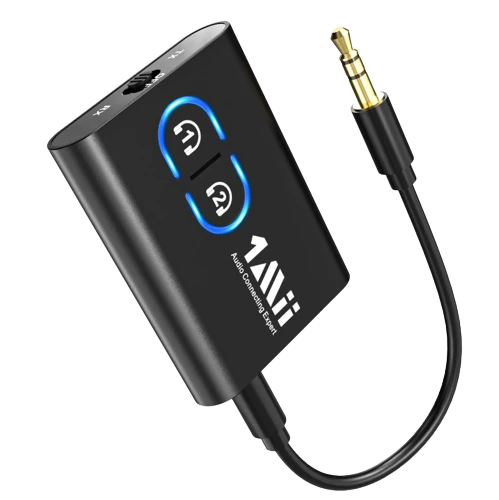 ML300 Mini Bluetooth Transmitter
It can work for up to 10 hours on one full charge and transmit a signal up to 30 feet away. It is small compared to others. High sound quality but has Average compatibility.
2) How can you use it?
As mentioned, it's pretty easy to use. Just plug it in your TV's audio jack and then play.
If you still have confusion, follow the below steps.
First, connect it to your TV through the audio jack.
Then press the power button on it.
Finally, pair your speaker with it.
That's it…
Related: Onn vs. Hisense TV (An Ultimate Comparison)
Problems Using a Bluetooth Transmitter on a TV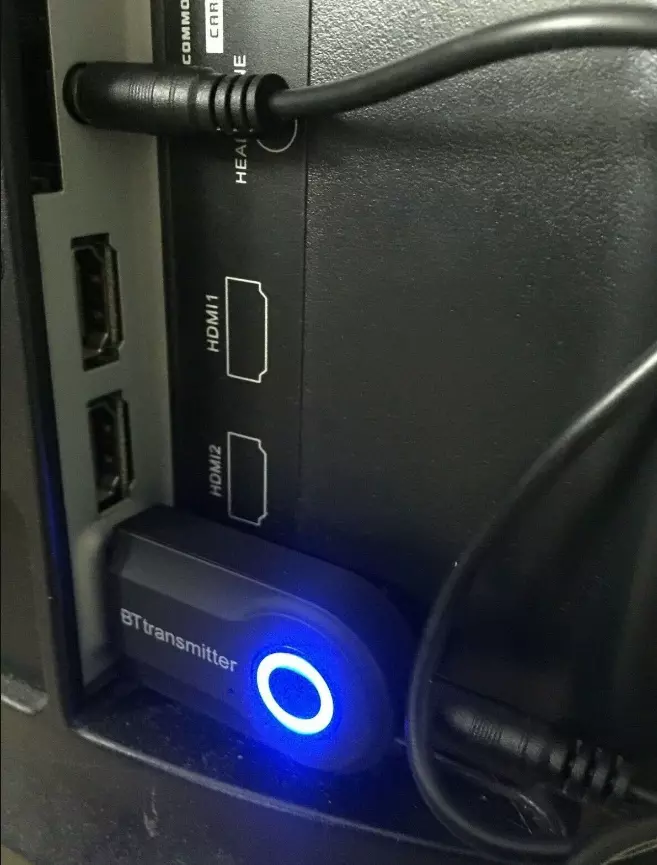 Sometimes using a Bluetooth transmitter, you can face sound issues, including poor audio quality, Audio Cutting In and Out, Lip Sync, or Audio Delay.
You may be able to ignore some of the problems, while others may make you want to unplug it and completely forget about it.
Although you can use Bluetooth in your Onn TV using a transmitter, it might not always function as you imagined.
You can't always solve the problem by simply cutting the wires shorter or by buying a better Bluetooth transmitter in the first place.
However, since you have no other option, you can use it. Even I use this but have not faced any trouble till now. If you're still struggling, it's better to buy a TV that's Bluetooth-compatible.
What if your Onn TV had Bluetooth?
You could get many benefits if your Onn TV had Bluetooth. One advantage is connecting your TV to Bluetooth-enabled devices like speakers or headphones.
This could be helpful if you want to listen to the TV without disturbing others in the room. Another benefit of Bluetooth is that it could help reduce wire clutter.
You could easily connect your TV to wireless speakers or headphones rather than having to deal with a bunch of cords, making your TV area look neater and more organized.
Lastly, it could improve the sound quality of your TV.
If you connect your TV to Bluetooth speakers or headphones, you can enjoy better sound quality than the TV's built-in speakers. This could make for a more immersive and enjoyable.
---
F.A.Q.s
Q. Are there any plans for Onn TVs to include built-in Bluetooth in the future?
Manufacturers often consider customer feedback and evolving market trends.
It's possible that Onn TVs may include built-in Bluetooth functionality in future models based on consumer demand and technological advancements.
Q. Can I use a Bluetooth adapter with an Onn TV?
Yes, you can use a Bluetooth adapter with an Onn TV to enable Bluetooth connectivity.
Simply connect the adapter to one of the TV's audio output ports, allowing you to pair and connect Bluetooth-enabled devices like speakers or headphones.
Q. Are there any specific Bluetooth adapters recommended for Onn TVs?
There are various Bluetooth adapters available in the market, and most of them should work with Onn TVs.
However, it's recommended to choose an adapter that supports the desired audio output port on your TV and offers reliable connectivity.
Q. Can I connect my smartphone to an Onn TV via Bluetooth?
Since Onn TVs do not have built-in Bluetooth, you cannot connect your smartphone directly to the TV using Bluetooth.
However, you can use other methods like screen mirroring or connecting via an HDMI cable to display your smartphone's content on the TV.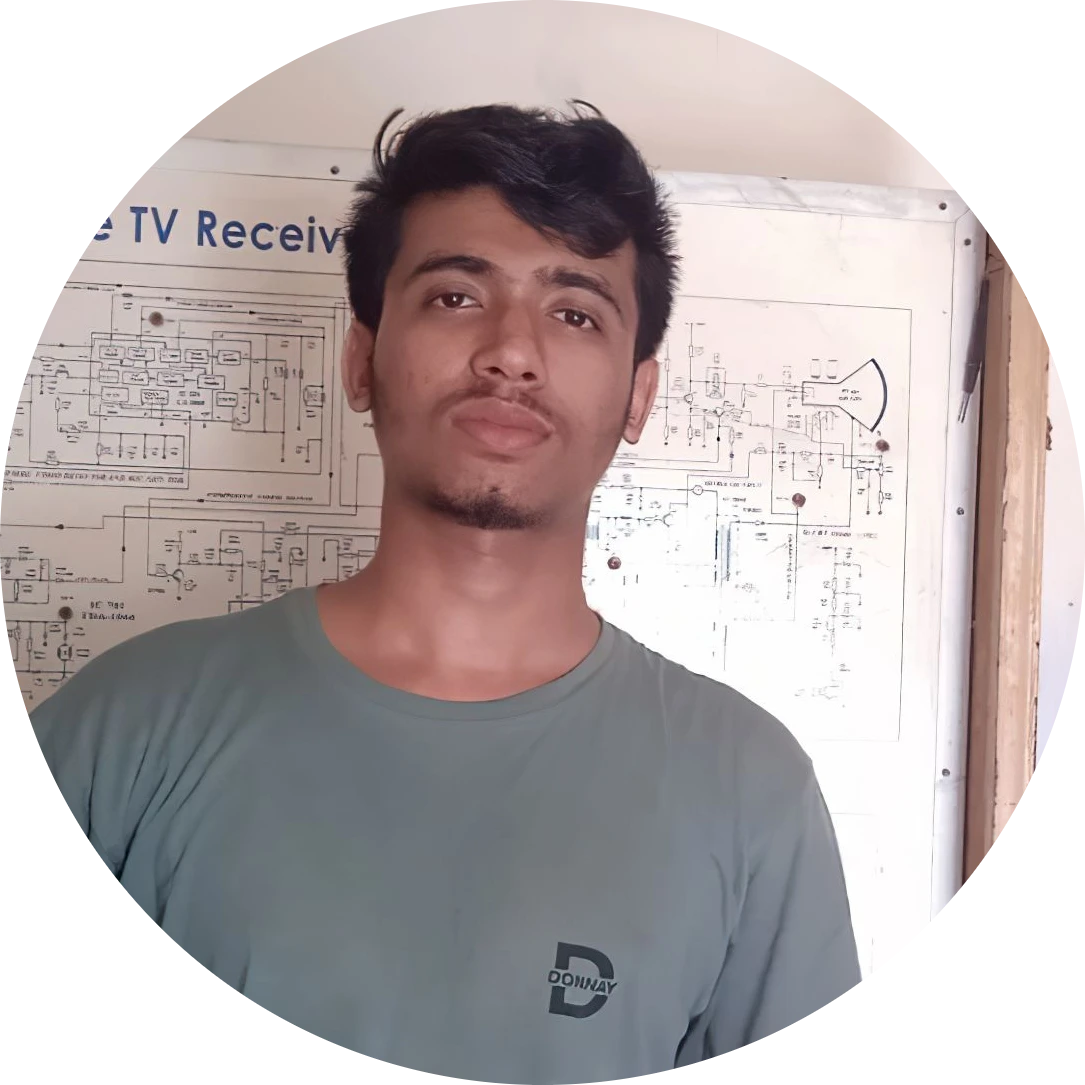 Abdul Kader, a handy guy and experienced founder of a TV repair shop in Gulshan, Dhaka, Bangladesh. He is mainly an expert in understanding and repairing different types of issues with Smart TVs and providing helpful insights on how to keep them in good working order. Read his Full Story.