Connecting a TCL Roku TV to WiFi without a remote isn't as complicated as you might think.
In fact, you can do it in just 2-4 minutes.
Helabi asked Homespoiler,
"It's just a fun question. Since I will order a new remote just after writing this, I wanna be curious to know if there is any way to connect a TCL TV to WiFi when the remote is malfunctioning or lost. The situation might be like 'TCL Roku TV lost remote no WiFi.' Any?"—Helabi, Canada
Yes!
You can connect your TCL TV to WiFi without a remote by using a USB keyboard and mouse, an Ethernet cable, a wireless adapter, changing router settings, or creating a mobile hotspot.
Let's dive in.
How You Can link Your TCL Roku TV to WiFi if You don't have the remote?
Create a mobile hotspot with your phone and use the same WiFi name and password as your TV.
Connect a USB keyboard and mouse to the TV and use it to navigate the settings.
Connect your TV directly to your router using an Ethernet cable.
Here are the detailed step-by-step guidelines.
Method 1: Using a Mouse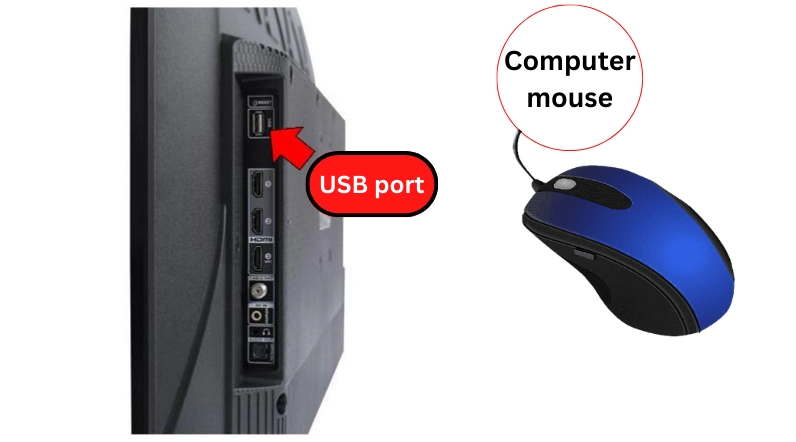 This method works for most TCL TVs that support USB input devices and accept both wired and wireless USB mice and keyboards.
With this, you will be able to control your TV just like a computer monitor.
Here's how:
Take a mouse and then plug it into the TV's USB port. Once you plug them in, your TV should detect them and allow you to control the TV with the mouse and keyboard.
Simply navigate to the TV's settings menu and find the WiFi option. Select your WiFi network and enter the password with the keyboard.
That's it!
Once you connect your TV to WiFi, you can then use your phone as a remote with the manufacturer's app.
Note: In some TCL Roku TV models, you may not find a USB port. In such cases, there is nothing you can do. Simply skip this method and proceed to the next step.
Method 2: Using an Ethernet Cable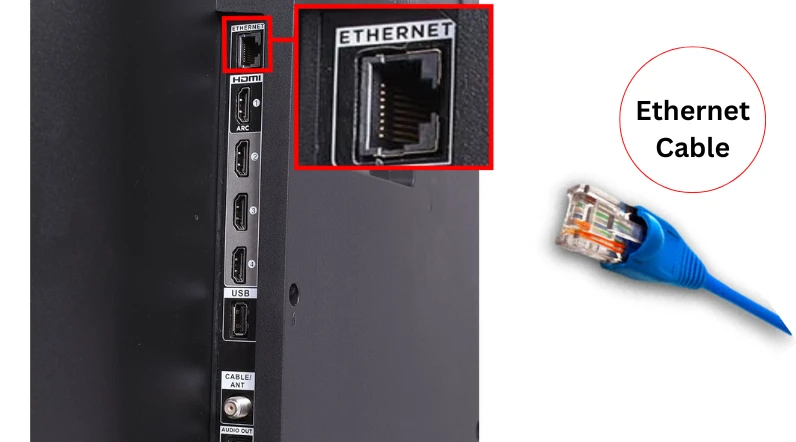 You may have skipped the first method.
But, there is another option you can use to connect your TV to the WiFi without using any remote.
This is by using an old TV cable.
Basically, you are going to create a LAN network and pass the connection to your TV directly using an Ethernet cable. Although it may seem like a step back to a wired connection, it's temporary.
To do this, your TV must have an Ethernet port (as shown in the picture above).
If your TV has this port, follow the steps below:
Locate the Ethernet port (it should be located on the back or side of the TV).
Connect one end of the Ethernet cable to the router and the other end to the TV.
That's it!
After the cable is plugged in, test whether your TV has successfully connected to the wired (LAN) network.
If not, try restarting it.
Method 3: Matching the SSID and Password
This method works for TVs that have previously been connected to a WiFi network but have lost the connection due to a router change or a network issue.
You need to access your router's settings and change its WiFi name and password to match the ones that your TV remembers.
To do this, log in to your WiFi router's admin panel and then look for the Wireless settings option.
Now change the name and password to match the ones that your TV knows.
For example, if your TV was connected to a network called "Home" with a password "12345678", change your router's WiFi name to "Home" and its password to "12345678".
Once you do this, your TV should be able to reconnect to WiFi automatically.
Why not just buy a new remote control for your TV? It's the best option, rather than trying these hassle-filled methods or attempting to go back to the old days by connecting a LAN connection. However, it's your choice!
TCL Roku TV Lost Remote no WiFi
If you've lost your TCL Roku TV remote and don't have a Wi-Fi connection, you can still control your TV using a computer mouse or connect it to the network using an Ethernet cable.
You can also try using an HDMI cable to connect your TV to a device with internet access, such as a laptop or smartphone hotspot.
Once connected, navigate to the settings menu using the TV's physical buttons and set up Wi-Fi using the on-screen instructions.
If nothing works, simply go to Amazon and order a new remote control for your TV.
That's it.
---
F.A.Q.s
Q: How can I control my TCL TV without a remote?
If your phone has an IR blaster built in, consider downloading a TV remote app.
This app not only allows you to control your TV without a remote but also any device that can receive an IR signal.
WikiHow has a great guide on how to use your phone's IR blaster as a remote for the TV.
Check it out here: https://www.wikihow.com/Use-an-Android-IR-Blaster
Q: I lost my TCL Roku TV remote, and my TV is not connected to Wi-Fi. Can I set up Wi-Fi without the remote?
Unfortunately, you need a functioning remote to set up Wi-Fi on your TCL Roku TV.
The initial setup requires you to connect to a Wi-Fi network, and without a remote, you won't be able to access the necessary on-screen interface.
Q: Can I use a Bluetooth-enabled device to connect my TCL TV to Wi-Fi?
No, you cannot use a Bluetooth-enabled device to connect your TCL Roku TV to Wi-Fi.
You need to use an alternative method like a mobile hotspot or the Roku mobile app to connect your TV to Wi-Fi without a remote.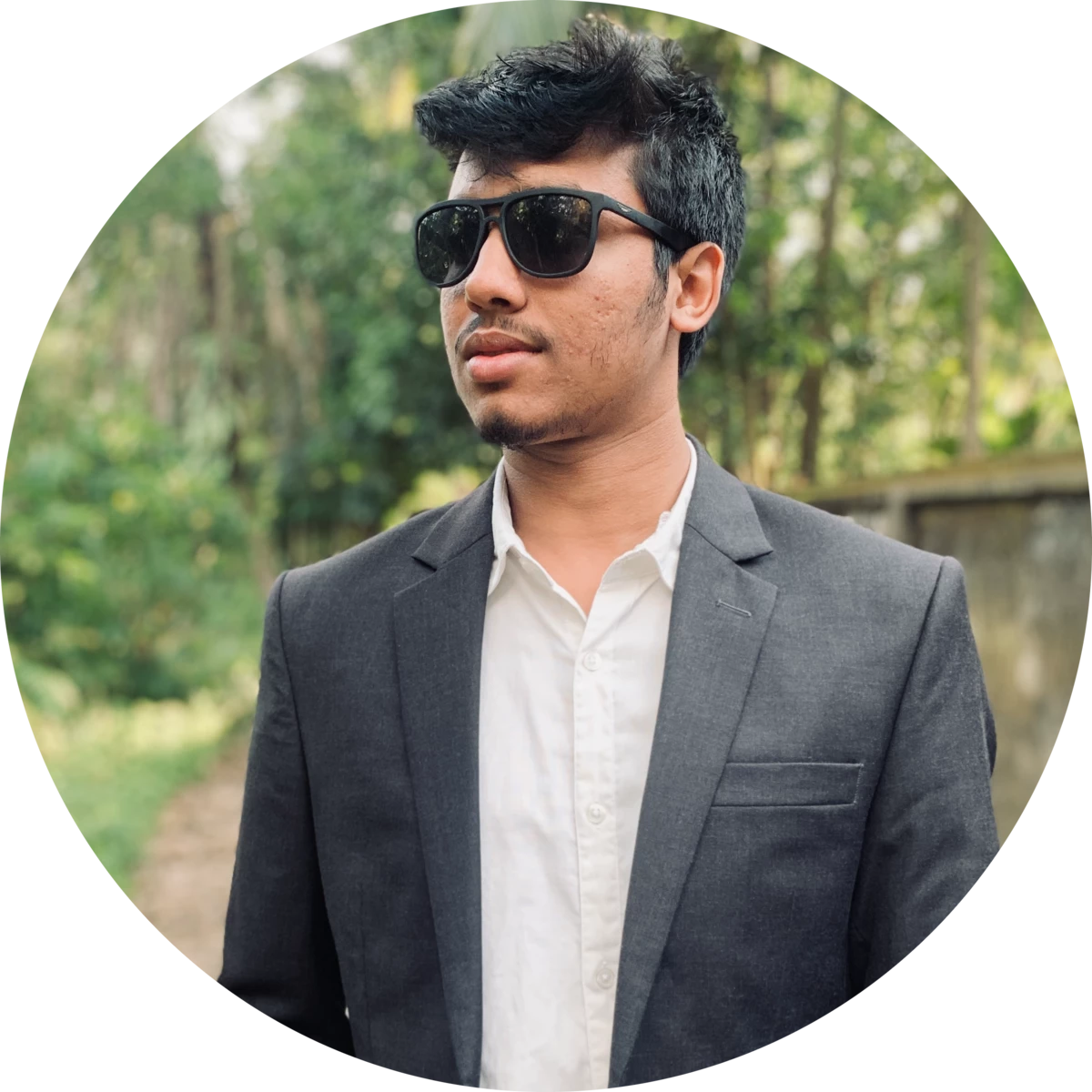 Abdul Kader, a handy guy and experienced founder of a TV repair shop in Gulshan, Dhaka, Bangladesh. He is mainly an expert in understanding and repairing different types of issues with Smart TVs and providing helpful insights on how to keep them in good working order. Read his Full Story.