A descriptive guide to fixing "input signal not found" on an HP monitor.
---
While trying to work on your computer, you notice that you can't get anything to display on your screen. Your computer only shows the same thing no matter what you do "Input Signal not Found."
If this has happened to you, don't worry; there are many ways to solve this problem and get back up and running in no time! Keep reading below to find out how.
HP Monitor says Input Signal Not Found. Why?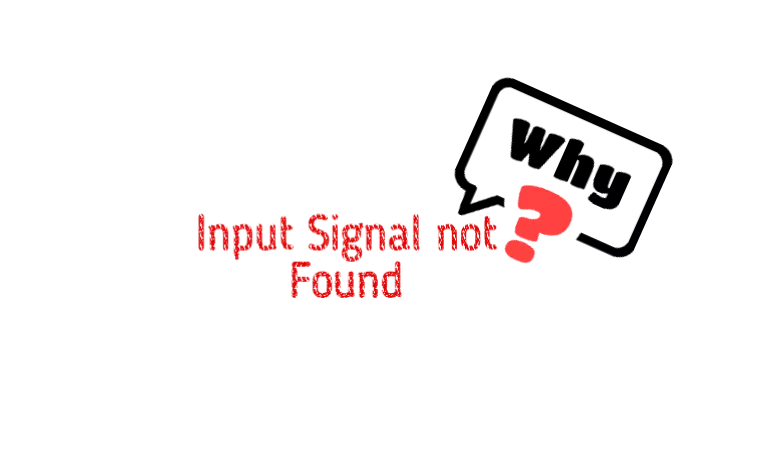 All of us who use computers know that an air cooler fan is installed on the motherboard, which protects all other motherboard components from overheating and burning. But do you know that this fan accumulates dust over time and can reduce the performance of other essential components, including RAM and ROM?
However, when the amount of dust and sand in the RAM Stick increases, sometimes its connection with the motherboard can be disconnected, resulting in Input Signal not Found message.
So the reasons you are getting the "Input Signal Not Found" message could be a dusty RAM stick, an incorrect input source, a damaged display cable, a loose cable connection, or a malfunctioning motherboard.
How do I fix the Input Signal Not Found on HP Monitor issue?
In short: To troubleshoot the "Input signal not found" issue on your HP monitor, first check the video cable connections. Disconnect and reconnect the video cable at both the Monitor and the computer. If it does not work, clean the RAM and power-reset your monitor.
Before moving into step-by-step detailed solutions, take a look at the following table for a better understanding of this problem.
| | |
| --- | --- |
| Reasons | Solutions |
| Dusty RAM | Clean the RAM and its slot |
| Loose connection | connect all the cables firmly |
| Incorrect Input | choose the correct input |
| Damaged display cable | Replace it |
| Malfunctioning motherboard | Hand it over to a repairer |
Step 1: Clean the RAM
As I mentioned, the biggest reason for this problem is a dusty RAM stick. So before trying anything else, first clean the dust from the RAM and its slot. Who knows, maybe this will solve your problem!
Be careful while cleaning the RAM and its slot. If the RAM or its slot get damaged in any way, you may need to replace the RAM slot or buy new RAM.
However to clean the RAM, follow the below step:
First, open the back cover of the CPU.
Then locate the RAM from the motherboard (Usually next to the processor.)
Once you find it, take it out very carefully.
After removing the RAM, clean the dust with a pencil rubber.
Once you are done, reinstall the RAM in its slot and put the back cover of the motherboard on.
Now start your computer and see whether it's worked or not! If your HP monitor still shows an "Input Signal not Found" message, move on to the next step.
You can also try resetting the CMOS/BIOS battery to see if it works. For this, remove the CMOS battery from the motherboard. Then, hold down the power button to drain all remaining excess power. After about a minute, reinsert the CMOS battery back into the motherboard.
Step 2: Check all the cables and connections
If cleaning the RAM and slot doesn't solve the problem, you should check all the cables and connections connected to your Monitor from the motherboard. Sometimes, this could also be caused by the damaged cable, wrong input, or loose connection.
You may have mistakenly connected the Display cable to another port on the motherboard without plugging it into the Graphics card, Or the cables aren't attached firmly on both sides.
So first, ensure that all the cables connected to your Monitor are firmly attached. Then check whether you connected the display cable to a different port instead of the Graphics card port. Finally, check all the cables for any visual damage. If you find any faulty, replace it right now.
Step 3: Call a repairman
If following the above methods doesn't solve your problem and your HP monitor is continuously showing an "input signal not found" message, there is nothing left for you to do. Perhaps your computer's motherboard circuit or video input ports are damaged.
In this case, you should call an experienced repairer to look into it. If you are covered with a warranty, contact HP customer care and inform them about your problem. They will help you to fix the issue as soon as possible.
Bonus: Video Tutorial
---
FAQs
Q. What is an input signal?
An input signal is a signal that is sent to a system to produce an output. The input signal can be an electrical signal, a mechanical signal, or a chemical signal.
Q. My HP Monitor is showing an input signal out-of-range error!
It is because your computer's video output is incompatible with your Monitor's native resolution or refresh rate. Several things can cause this, but the most common culprit is simply having your computer's resolution or refresh rate set too high for your Monitor.
To troubleshoot this issue, you'll need to go into your computer's display settings and lower the resolution or refresh rate through Windows safe mode. If you're unsure how to do this, check out our complete guide to fixing this input signal out-of-range error on your hp monitor.
Hopefully, this will fix the problem, and you'll be able to use your Monitor without any issues.
Q. Will resetting my monitor fix this 'signal not found' issue?
Maybe! But most likely not, as it is a motherboard and connection-related issue. But you can surely try resetting your HP monitor once.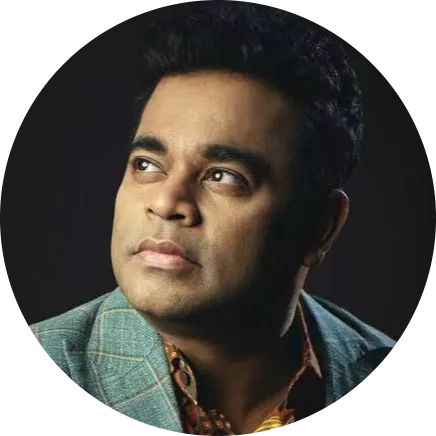 Abdul Kader is the CEO and founder of Homespoiler.com. With his expertise in electronics repair, he provides in-depth information on how to fix appliances, wiring, and other electrical-related issues. More about us