If your LG TV apps are not working, the most likely reasons are that the TV encountered a system glitch, the network connection is slow, or the app is corrupted.
Firmware issues also matter as well.
However, in this article, I will break down why apps on your LG TV keep crashing, not loading, or kicking you out every few minutes.
Let's dive in…
Understanding the issue!
When the apps on an LG TV stop working, there may be two scenarios.
Either the apps are not loading and you can't stream shows, or the apps just crash frequently and kick you out.
Look at this:
Apps not loading: Typically, this occurs when the internet connection is too weak or the streaming server is down.
Crashing/kicking out: When LG TV apps are crashing, kicking out, or not working, it's usually due to the TV's internal system glitches or the app's firmware being infected with malware.
How To Fix LG TV Apps Not Working
Power cycle the TV and the WiFi router.
Optimize the TV's memory.
Delete and then reinstall the apps.
Upgrade the TV's firmware.
Here is the detailed **Troubleshooting Guide**
Issue 1: LG TV Apps not loading
Internet connectivity issue is the main culprit when an app isn't loading or not opening.
Aside from this, some other reasons exist too!
♦ Reboot the Home Network
By 'Home Network', I mean the WiFi connection your TV is using.
Sometimes, the router develops internal system bugs that prevent it from distributing the internet properly.
Turn off and unplug the router from the power outlet and wait for a few minutes. Once done, plug it back in and turn it on again.
♦ Update the TV's Firmware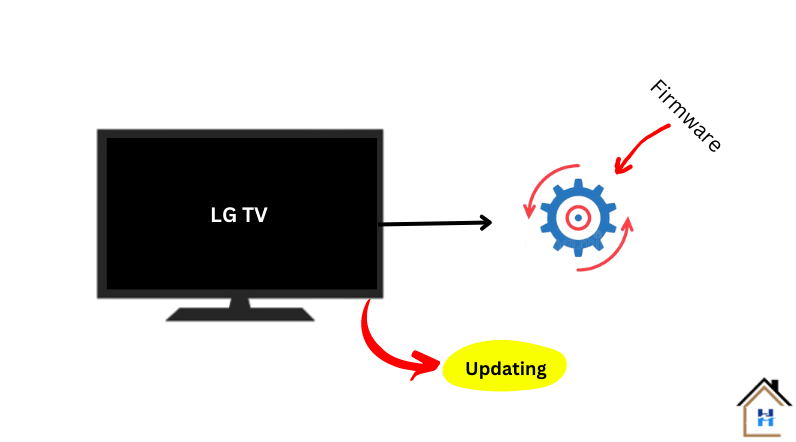 Firmware processes everything—what to show or which tasks to run.
However, if it becomes corrupted or if you are using an outdated version, the issues you are currently experiencing are common.
Here's how:
Go to Settings > All Settings > Support.
Select Software Update.
Select Check for Updates and if an update is available Download and Install it.
Once the download is complete, power OFF the TV for 10 seconds then power ON to install the update.
Now check if the apps working correctly.
♦ Optimize the TV's Memory
In many newer LG models, an awesome tool is included to clear the system's temporary cache and free up the internal memory.
Not to say, when the TV's internal memory gets full with temporary cookies and cache, it loses the ability to launch apps.
However, this feature is only available on some newer models and is not yet available on older models.
To access this feature:
Press the "settings" button on the remote.
Click on "OLED Care" and then "Device Self Care."
Finally, click on "Memory Optimizer"
From here, start the optimization process.
It will take up to 2 minutes to complete. Once finished, reboot the TV and check if the problem has been fixed!
Remember: Incorrect Country or Region settings can also cause app loading issues on an LG TV. Go to "Settings," select "All Settings," then "General," "Location," and "Country Settings." Change your country settings to see if this resolves the issue.
Issue 2: LG TV Apps Crashing or Kicking Out
When the app crashes or shuts down abruptly, problem is with either the TV's firmware or the app's core file.
As you already updated the firmware, this time if the issue persists, do the following things.
♦ Delete and Reinstall the App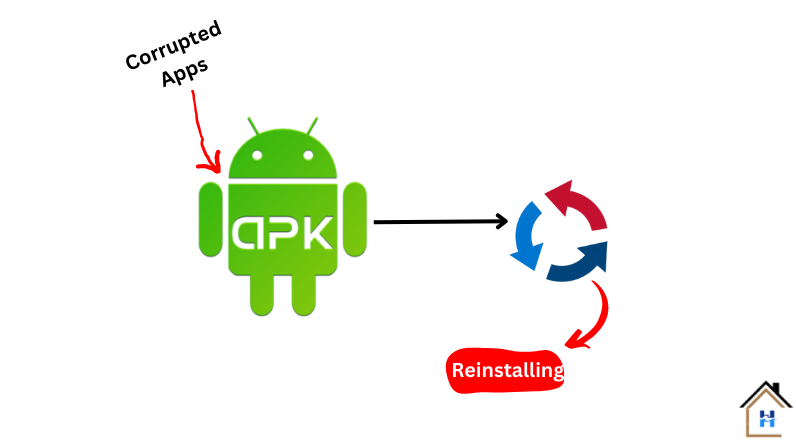 That's a rare case, but it occurs!
Sometimes, the app gets corrupted by malware attacks or other update-related bugs. When this happens, regular functionality of that particular app stops working, or it even acts strangely.
If that's the case, the solution is simple— uninstall and then reinstall the app.
Here's how:
Press the "Home" button on the remote control and then go to the LG Content Store. From there, search for that particular app you are having trouble with and then select that app! Remove it and then reinstall it again.
Once you have uninstalled the app, restart the TV. Similarly, after reinstalling the app, reboot the TV once again.
♦ Factory reset the TV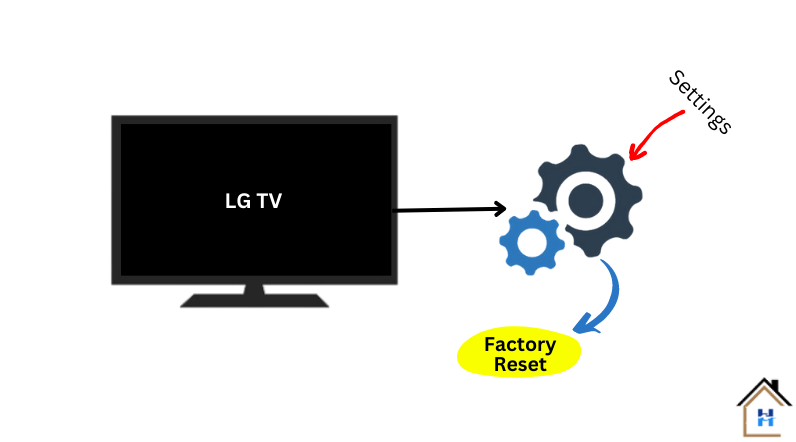 Resetting is the head of troubleshooting!
If nothing has worked so far and the issue is not with the TV's hardware, a factory reset will most likely resolve the problem.
Basically, a factory reset will revert the TV's firmware back to its original state, thereby rectifying any corrupted files that may be causing the problem.
I'm damn sure you know how to do this!
However, do remember that resetting the TV will erase all your customized settings, downloaded applications, and other modifications made to it.
---
F.A.Q.s
Q: Why do some LG TV apps work and others don't?
LG TV apps can vary in terms of their compatibility with your TV's software and hardware.
Some apps may require specific system requirements or may not be optimized for certain models of LG TVs.
Or, some apps may have been discontinued or removed from the LG Content Store, which could affect their functionality.
Q: Can using a VPN on my LG TV cause app issues?
Using a VPN may cause app issues if the VPN server is located in a region where the app is not available or if it causes connectivity problems with your network.
Try disconnecting from the VPN if you are using one to see if the app works properly.
Q: Can using an HDMI cable affect LG TV app performance?
Using an HDMI cable should not affect LG TV app performance unless the cable is damaged or not compatible with your TV or device.
Try using a different HDMI cable or connecting the device directly to the TV to see if the app works properly.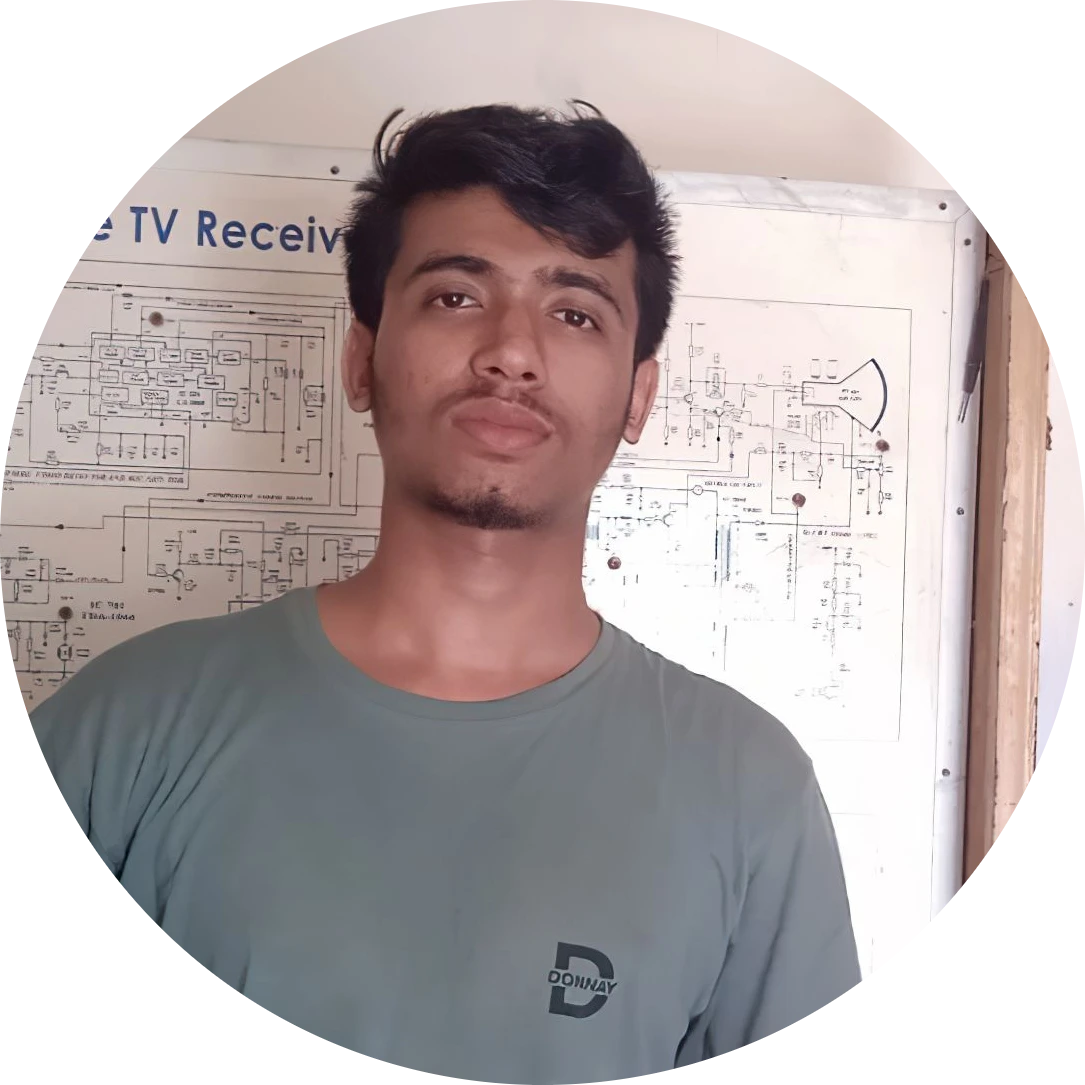 Abdul Kader, a handy guy and experienced founder of a TV repair shop in Gulshan, Dhaka, Bangladesh. He is mainly an expert in understanding and repairing different types of issues with Smart TVs and providing helpful insights on how to keep them in good working order. Read his Full Story.