Nothing is more frustrating than seeing your LG TV get stuck on the LG logo screen or your TV just saying "Not Programmed". This can be a difficult situation to deal with, especially if you don't know what to do.
Luckily, there are several fixes you can try if you're dealing with this frustrating situation—no need to call in an expensive technician just yet! Keep reading to learn how you can get your LG tv out of the logo screen and back to normal in no time.
Why does my LG TV stuck on Logo Screen?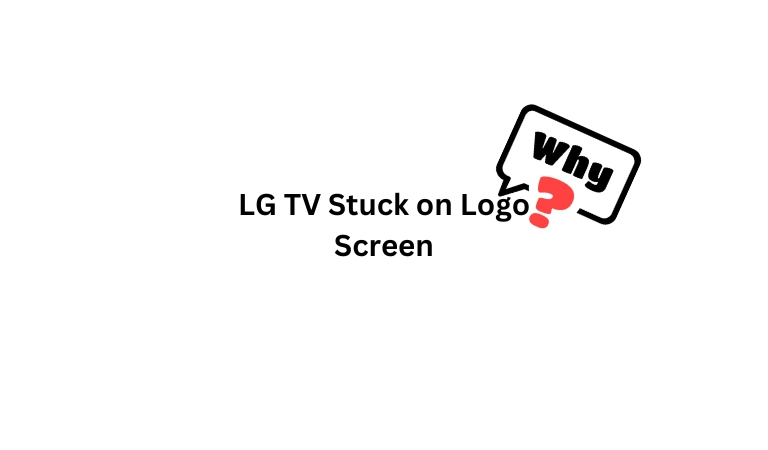 One possibility is that there is a problem with the TV's firmware. You will have to deal with this issue if the firmware is outdated. Another possibility is a problem with the TV's HDMI connection. Your TV may become stuck on the logo screen if the HDMI connection is damaged or loose. This problem may also be caused by factors like a motherboard fault or hardware or system problems.
Fixing the LG TVs stuck on the logo screen issue
To fix your LG TV, If it is stuck on the logo screen, try unplugging it and then plugging it back in. If that doesn't work, try resetting the TV. To do this, press and hold the power/reset button on the side of the TV for 30 seconds. After a factory reset, your problem should be fixed.
I'll go over all possible solutions in further depth below, including what you'll need to do to fix your TV. Before that, look at the bellow table for a better understanding.

LG TV Stuck on the Logo Screen
Reasons
Solutions
Software Glitch
Reboot your TV
Outdated Firmware
Update your TV
Malfunctioning software
Reset your TV
1

. Power Cycle Your TV
It may appear to be simple. However, unplugging your TV from the wall socket is the most typical way to get it to turn back on. After unplugging, wait at least 60 seconds.
Wait patiently until at least a minute before plugging it back in. While the TV is unplugged, locate the power button and press it for at least 30 seconds.
Make sure you're pressing the power button on your TV rather than the remote!
This will help to drain any remaining power from the TV and allow it to soft reset. This isn't the same as simply turning the TV on and off! After 60 seconds, plug the TV back in, and it should power on without a glitch.
2

. Perform a Factory Reset
If unplugging and replugging your TV doesn't fix your problem and it is still stuck on the logo screen, you must reset it to its factory setting.
To reset your LG TV to its factory settings without using a remote, follow these steps:
First, remove all the cables on your LG TV, excluding the power cord.
Then check your TV's left or right side for the power/reset button.
Press and hold the reset button for at least 15 seconds.
While pressing the reset button, slowly remove the power cord.
Plug the TV back into the power source and release the button as soon as the startup screen comes up.
Now your TV will turn off and get reset. After a while, you will see the set-up screen. After a factory reset, your TV's problem will be fixed. Let me know in the comment box.
Remember that resetting your TV to its factory settings will erase everything, including your data and settings.
3. Check for Firmware Updates
As previously mentioned, if your TV's firmware is outdated or corrupted, it might become stuck on the logo screen. The software that keeps a device like a TV running is known as firmware. Like other TVs, LG TVs must have the most recent firmware to function correctly.
Related: LG TV not connecting to WiFi/Internet
LG releases new monthly updates to improve its system's performance and eliminate various minor bugs. If you update your TV, there is a chance that your problem may be fixed. To do that,
✔ First, download the latest firmware version from the LG website. (Be sure to choose the correct model number for your TV)
✔ Right-click the downloaded firmware file, then select "Send To," "Extract" (or "Zip"), and the extraction program loads onto the screen.
✔ Connect a USB drive to your computer and copy the downloaded firmware file to the drive.
✔ Click "Start," "(My) Computer," then right-click the removable device icon and select "Eject." (Disconnect the USB flash drive from the USB port on the computer once the icon disappears.)
✔ Power down the LG TV, plug the USB flash drive into the USB port on the TV and then power the TV on.
The device will automatically detect the inserted USB flash drive and begin to upload the data onto the TV. Once complete, a prompt appears on the screen, telling you to remove the flash drive from your computer system. Watch the bellow video guide to do it without any mistakes.
---
FAQ
1. Nothing worked. What to do?
Unfortunately, suppose none of those mentioned above methods work and your TV is still stuck on the startup screen. In that case, your TV may be damaged, or your TV's internal component may be broken.
In this case, visit your nearest electronics repair shop or call an experienced repairer and ask him to look into it. You can also contact LG customer care and discuss your situation with them about your issue. But to get free service, your TV must have a valid warranty.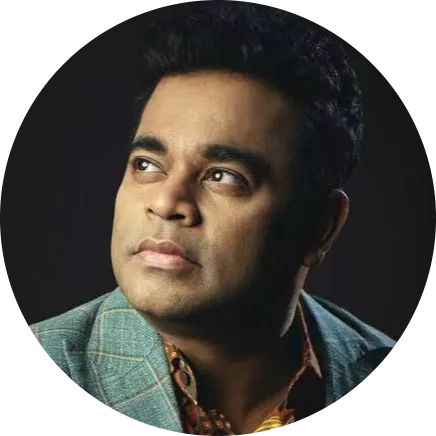 Hi, I am Abdul Kader. I have an appliance service company in Chandpur, Bangladesh. I love to discover and investigate new things and then share them with people.