It's quite common to feel overwhelmed when you're getting ready to buy a smart TV for your living room!
About 5 years ago, when I first started looking for a smart TV, I was confused by the many choices available in the market. There were so many options for screen size, resolution, brands, and features.
I head over to Google and read lots of review articles from well-known product review sites like Cnet, TechRadar, Rtings, and others.
I couldn't figure out which type of TV to buy or what size would best suit my needs! (Lol)
But in this article, I'll share some of the basic questions I asked myself before heading to the store and what I jotted down in my notebook as a reminder.
Let's dive in…
Things You Have to Ask Yourself Before Going To Buy A TV
What is the right TV size for my room?
What is the optimal TV resolution for my needs?
What should my budget be?
What refresh rate should I look for?
What about TV software and features?
Should I plan to buy a soundbar Too?
Here are the detailed guidelines:
Question 1: What Size And Resolution Do You Need?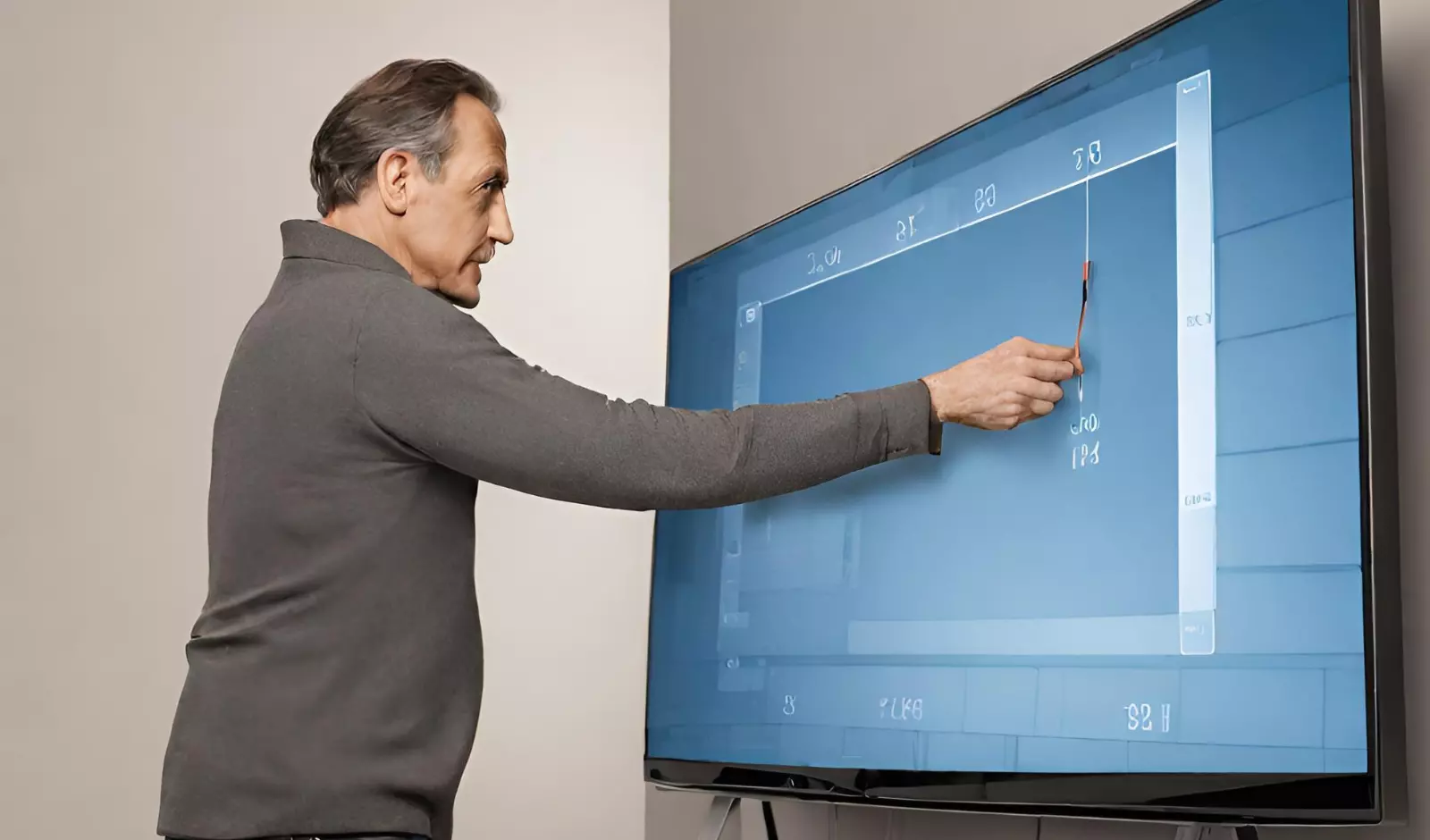 These two factors depend largely on your personal preference as well as your available space and budget.
First, think about how big you want your TV and how clear you want the picture to be.
Usually, we measure a TV's size diagonally, and the right size for your TV depends on how far you sit from it.
A good rule of thumb is to divide your viewing distance in inches by 1.6 to find the recommended TV size. For example, if you're 10 feet (120 inches) away, a 75-inch TV is a good fit (120 / 1.6 = 75).
On the other hand, resolution means the number of pixels that make up the image on the screen.
The higher the resolution, the sharper and clearer the picture. And of course, it increases the price tag too and demands more internet bandwidth for online streaming.
However, common resolutions for smart TVs are HD (high definition), 4K (ultra-high definition), and 8K (super ultra-high definition). HD TVs have 1920 x 1080 pixels, 4K TVs have 3840 x 2160 pixels, and 8K TVs have 7680 x 4320 pixels.
Here's a Tip: Higher resolution TVs don't make a big difference unless you have a large screen, watch 4K or 8K content, and sit close to the TV. So, if you're on a tight budget, consider what's really necessary!
Question 2: How Important Is Picture Quality And Sound Quality?
How much do you care about the visual and auditory aspects of your smart TV experience? Do you like sharper images and a theater-type sound experience?
Or just a TV with a standard picture and sound quality?
According to a survey of US TV owners, three in five (59%) say sound quality is extremely important to their viewing experience, while only 6% say sound quality is not at all important.
On the other hand, Samsung sound engineers explain that sound plays a very important role in making the content we consume immersive, and that a majority of the emotional impact from visual content is delivered through sound.
So if you are one love enjoying a more immersive and realistic viewing experience and don't mind spending cash, opt for a good and reliable brand like Samsung or LG Oled.
Here's a table that might help you:
| TV Brand | Picture Quality | Sound Quality |
| --- | --- | --- |
| Samsung | High brightness levels for watching on bright days, handles motion well, ideal for gaming. | Usually strong for audio. |
| LG | Impressive TV that delivers fantastic visuals with good sound quality due to its 4.2 speaker setup. | Usually strong for audio. |
| TCL | The most balanced and accurate picture during comparisons, better color, brightness, and shorter lag times than the previous Roku model. | N/A |
| Vizio | The leader of the pack in terms of picture quality, most balanced and accurate picture during comparisons, Dolby Vision support, Wi-Fi 6E, Bluetooth compatibility, and variable refresh rate for potentially smoother gaming. | Weak built-in sound, might want a good soundbar. |
| Hisense | Mini-LED TV that hits far higher brightness levels for watching on bright days than most similarly priced sets, handles motion well, ideal for gaming. | N/A |
Question 3: How Much Do You Want To Spend?
The price range of smart TVs varies widely depending on the size, resolution, picture quality, sound quality, OS, apps, features, brand, etc.
You can find one for as low as $100 like Walmart's ONN TV or as high as $10,000 or more. However, the average price of a smart TV is around $500 to $1,500.
It mainly depends on how much you are willing to pay or do you really need an expensive one! Your budget will determine your choice.
However, spending a lot on a TV can have risks.
If you don't consider your actual needs, you might regret your purchase. Or you could end up with features and capabilities that you hardly use.
So, think carefully…
Question 4: How Do You Feel About Privacy?
Smart TVs and the apps they use, like Netflix, YouTube, and web browsers, collect a lot of information about you.
This information is often sold to different companies, sometimes more than once.
They use this data to show you ads that are more tailored to your interests and recommend content you might enjoy.
For example, in 2017, Vizio, a smart TV manufacturer, was fined $2.2 million by the Federal Trade Commission (FTC) and the State of New Jersey. They were taking information about what 11 million people were watching on their TVs without asking for permission or even letting people know.
Vizio's TVs were essentially spying on your viewing habits and sending that data to their servers. They even remotely added this tracking software to older TVs.
Then, they sold all this information about what people were watching to advertisers and data companies.
Even though Vizio erased the data collected before March 1, 2016, it's a concern that other TV manufacturers might still be doing similar things!
So, be sure to stick with reputable brands like Samsung or LG.
How to Avoid Retail Tricks When Buying a TV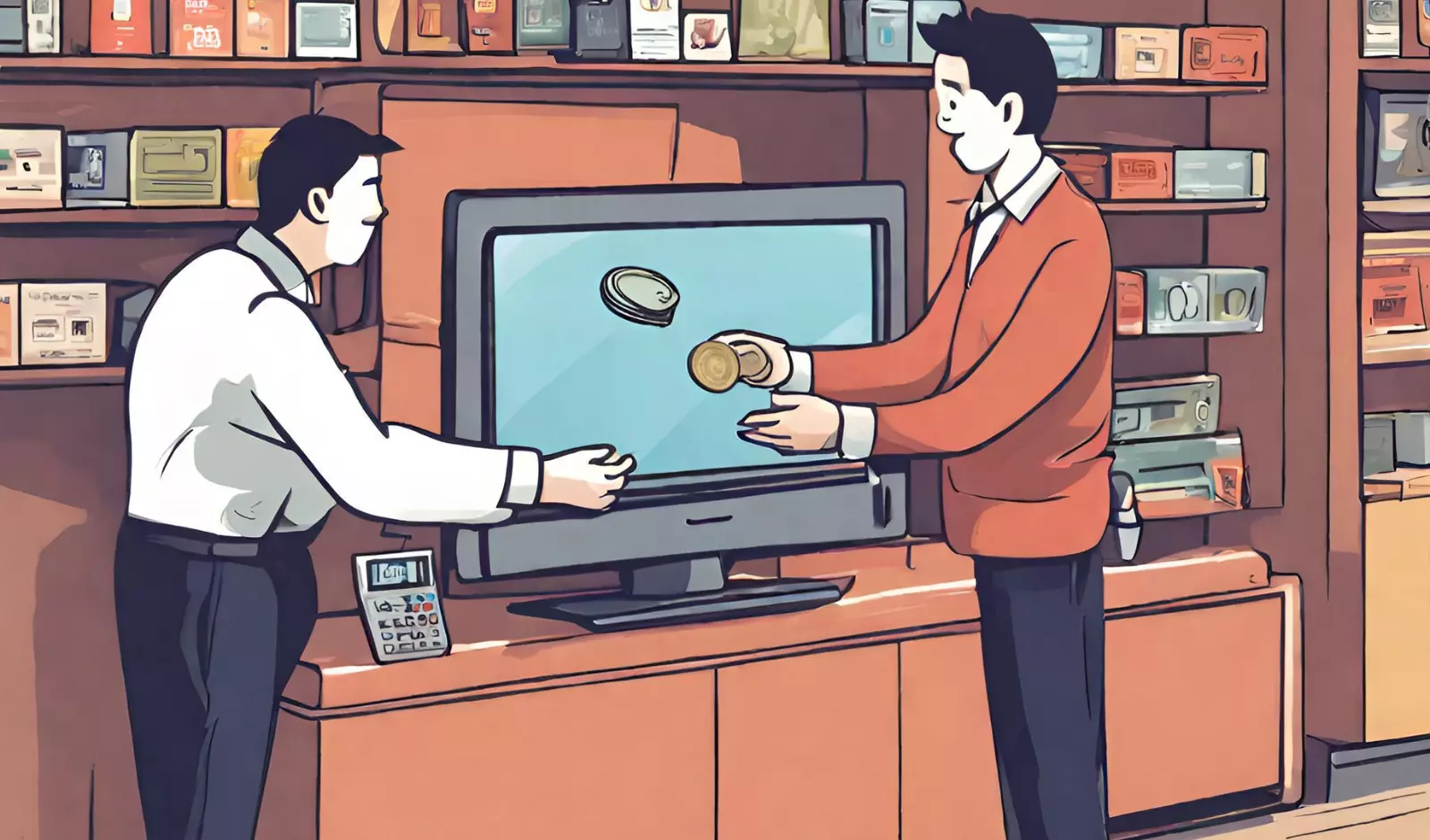 When you're thinking about getting a new TV, knowledge is your best friend.
Before you go to the store, equip yourself with knowledge. Check out trusted TV review websites like CNET.com or Consumer Reports to learn about the TV models you like.
These sites thoroughly test and rate TVs, giving you useful info on how well they perform, what features they have, and if they're reliable.
Look for TVs that get good reviews; that's a sign of quality.
Based on what you find, make a shortlist of TV models that match what you want and have good reviews. Write down what makes them special, their specs, and any possible downsides.
Decide how much you want to spend on your new TV. Having a budget will keep you from overspending and ensure you get a good deal.
When you're in the store, stick to your shortlist and your budget.
Don't get dazzled by fancy displays; instead, focus on finding the specific TV models you looked up.
Talk to the store's salespeople and ask about the TVs on your list. Inquire about prices, deals, and any extras like warranties or installation.
While you're at the store, use your smartphone or tablet to check online prices for the same TVs.
A lot of stores promise to match prices, so if you find the TV cheaper online, you can use that info to haggle for a better deal.
After comparing prices, warranties, and deals, make a smart choice based on your research and your budget.
Remember, you're not just buying a TV; you're investing in your entertainment enjoyment.
---
F.A.Q.s
Q: Do all smart TVs use the same operating system?
No, smart TVs use different operating systems.
Popular ones include Android TV, webOS, Tizen, and Roku. Choose an OS that aligns with your app preferences and ease of use.
Q: What types of ports should I look for in a smart TV?
Consider the availability of HDMI ports, USB ports, and audio outputs.
Ensure there are enough ports for your devices, such as gaming consoles, soundbars, and streaming devices.
Q: Can I use voice assistants with all smart TVs?
Not necessarily.
Some smart TVs are compatible with voice assistants like Alexa or Google Assistant, while others are not. Ensure it aligns with your smart home setup.
Q: Are smart TVs energy-efficient, and can they help reduce energy bills?
Newer smart TVs are generally more energy-efficient.
Look for ENERGY STAR-certified models, which can help reduce energy consumption and lower your bills.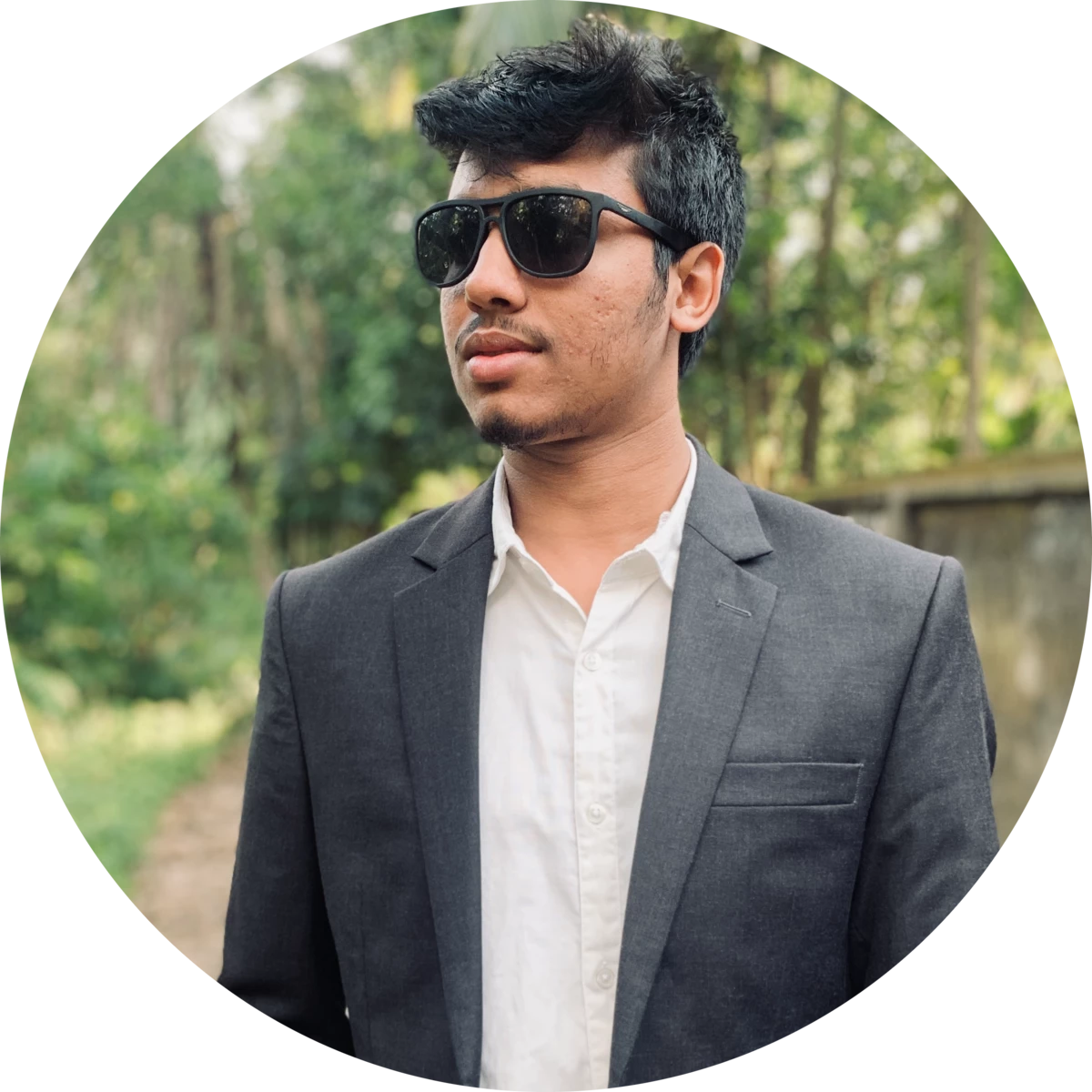 Abdul Kader, a handy guy and experienced founder of a TV repair shop in Gulshan, Dhaka, Bangladesh. He is mainly an expert in understanding and repairing different types of issues with Smart TVs and providing helpful insights on how to keep them in good working order. Read his Full Story.