If your Roomba is displaying error 15, it indicates that the vacuum has encountered an internal communication breakdown.
Now, this can happen in many ways!
However, in this guide, I will break down iRobot error 15 and explain what you have to do if this pesky error is hampering your cleaning routine.
Let's dive in…
How to Fix Roomba Error 15
To fix Error 15 on your Roomba, start by doing a simple restart. If the problem still happens, open the iRobot Home App, go to settings, and delete the old map. Then, make a new one.
Here are the detailed guidelines:
Step 1: Reboot Your Roomba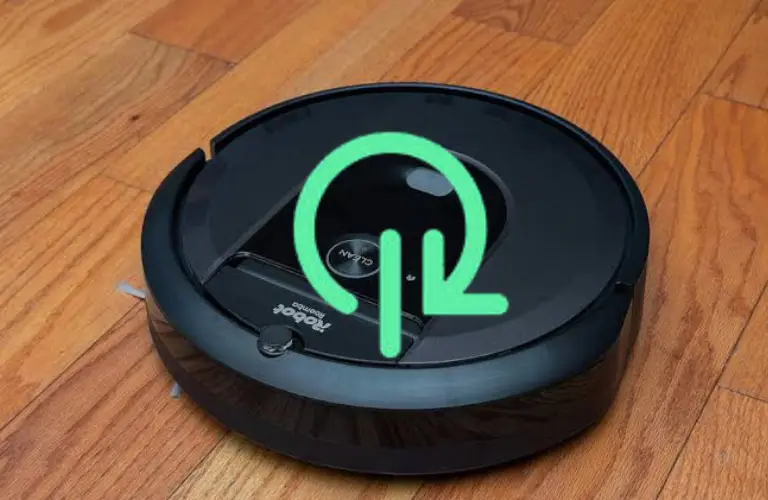 This is the first step to fix this problem!
Whenever my customers called me about this issue, I always gave them the same advice I'm giving you now—Restart your Roomba.
It's a really effective way to get your vacuum back on track and it's great at fixing any temporary problems that might have come up.
You probably already know how to do this.
But just in case you don't, here are the steps:
For Roomba 500 and 600 Series: Press and hold the "SPOT," "CLEAN," and "DOCK" buttons together for 10 seconds.
Roomba 700, 800, and 900 Series: Press and hold the "CLEAN" button on your robot for 10 seconds. When you let go of the button, your Roomba will make a reboot sound.

Roomba I and s Series: Press and hold the "CLEAN" button on your robot for 20 seconds. The light ring will start moving in a clockwise direction in white when you release the button.
That's all there is to it.
Your problem should be fixed now.
Tip: Some people find that rebooting the vacuum three times in a row is more effective than doing it just once, so you might want to give that a try!
Step 2: Restore a previous version of your "Smart Map"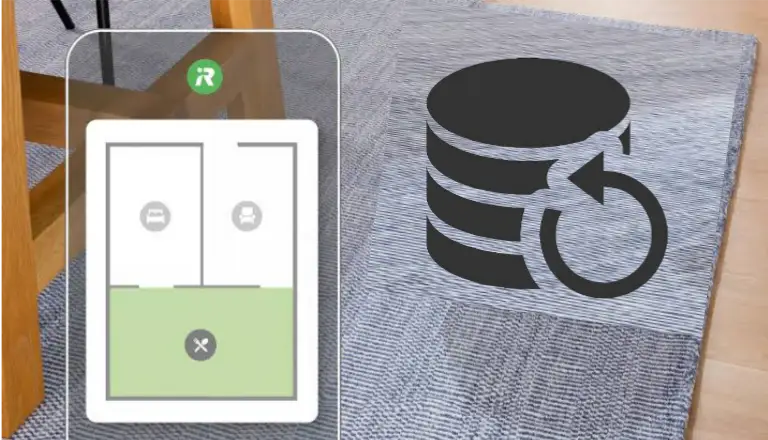 If rebooting doesn't work, try restoring a previous version of the map.
It's possible that the Roomba's most recent version encountered some issues. In that case, no matter how many reboots you do, Roomba won't work.
Instead, go back to the previous version of your Smart Map and restore it. Your Roomba will then be able to clean without any problems
Here's how:
Open the 'iRobot Home app' on your smartphone.
Go to the "History" section.
Check the "Clean Maps" reports.
Pick a previous map you like.
Tap the menu in the top-right corner.
Choose "Update Smart Maps."
Remember, this method is only for Roomba users with "Smart Maps" features.
Step 3. Delete the old map and remap your house
If your Roomba keeps showing the same "Error 15" message even after restoring the previous map, you'll need to create a new map for your house.
But before that, delete all the old maps.
Deleting the old maps serves a couple of purposes.
It can help reduce potential issues and bugs in your Roomba, and it'll also free up storage space, ensuring your vacuum works smoothly.
Here's how to delete the previous map:
Open the iRobot Home app on your smartphone.
Go to your maps.
Select a map.
Tap the icon with three horizontal dots.
Finally, choose "Delete map."
If you want to delete all maps at once, you can reset your device to its factory settings, but be aware that this action will erase other important information as well.
Now, to create a new map of your house, follow these steps:
Set your Roomba to a specific room or its home base.
Press the "CLEAN" button once more.
Allow the Roomba to autonomously navigate through each room.
Once it's finished, give your new map a name.
If you're having trouble mapping your house with Roomba, you can refer to our complete tutorial on Roomba mapping to learn the process thoroughly.
Step 4. Check and reconnect the Roomba to WiFi
It's a good idea to verify if your Roomba is having Wi-Fi connection issues.
Here's how:
First Open your web browser and type 192.168.1.1 into the address bar (you can find this information on the back of your router).
Once you're in your router's admin panel, check if the QoS service is turned on.
If it is, turn it off.
Make sure that your firewall is not causing any issues that might prevent your Roomba from connecting to your Wi-Fi.
Step 5. Factory Reset your Roomba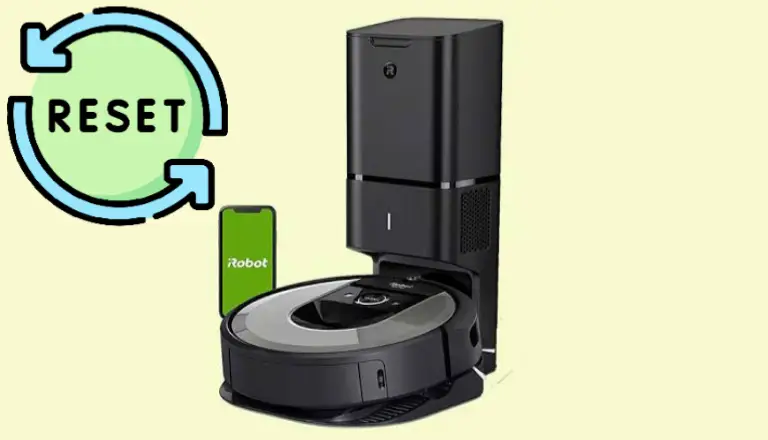 If you're still here, it means your Roomba has some serious issues.
In this situation, the last resort is to do a factory reset.
But don't worry, you can reset your vacuum in two ways. One way is by pressing and holding the buttons on your Roomba, and the other is through your home's app.
Here's how:
☞ Reset the Roomba manually
At the same time, press and hold the HOME, SPOT CLEAN, and CLEAN buttons.
Keep the buttons pressed for a total of 20 seconds untill you see a white ring light is spinning.
Released the 3 buttons.
You are done, just wait sometimes.
To complete the factory reset, Roomba will restart automatically.
☞ Reset the Roomba via Home App
To reset the Roomba via the Home App, follow bellow steps.
First, Open the iRobot Home App on your smartphone.
Ensure that your mobile device and Roomba are both connected to the same Wi-Fi network.
Then, select Settings from the drop-down menu.
Press the factory reset option and you are done!
To complete the factory reset, your vacuum will restart automatically.
Now check whether the Error 15 issue has been solved.
Let me know in the comment box!
---
F.A.Q.s
Q. Nothing worked! What should I do?
If none of the above methods work, then there is nothing left for you to do.
Maybe your Roomba's motherboard has been damaged or malfunctioned which is causing this problem.
In this case, you should contact with i-Robot customer care for further assistance.
They'll provide you advance troubleshooting tips that may help resolve the problem.
Q. Is it necessary to bring my Irobot Roomba to a service center for error 15?
It is not necessarily required to bring your Roomba to a service center for error 15.
Depending on the cause of the error, it may be possible to troubleshoot and fix the issue yourself.
If you are comfortable with performing basic troubleshooting and repairs on your own, you may be able to resolve the error by following the steps mentioned above.
But if you are unable to fix the error or if you are unsure of how to proceed, it may be a good idea to bring your Irobot Roomba to a service center for professional diagnosis and repair.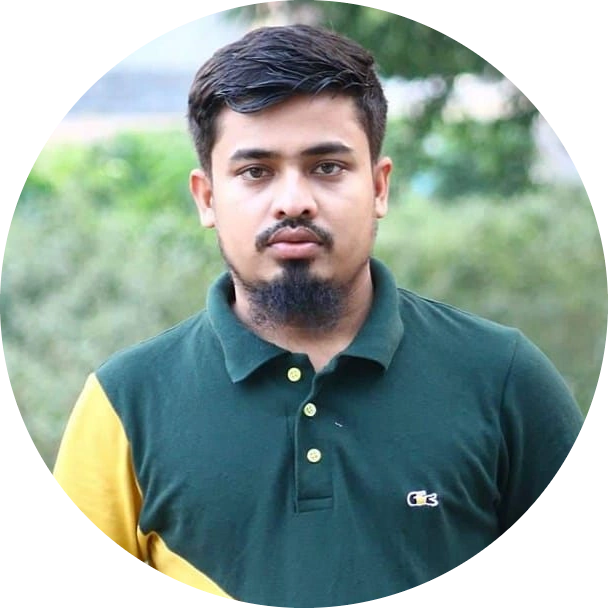 Vacuum master from Gazipur, Bangladesh! He knows vacuums inside and out and has been fixing them for ages. When he's not busy repairing vacuums, Mizanur writes these super helpful guides for Homespoiler.com. His guides are packed with all sorts of tips and tricks to help people fix their vacuums and keep them running smoothly. More about him.