As the world becomes increasingly reliant on technology, having a TV has become a staple in most households.
However, owning a TV is not just about making the purchase but also taking proper care of it to ensure longevity and optimal performance.
Unfortunately, many TV owners usually make some common mistakes that sometimes ruin their favorite Television. Here is a list of some common mistakes that you must avoid:
1: Placing the TV in direct sunlight.
Back in the day, when smart TVs were first introduced, direct sunlight was a major issue. TV companies warned users not to place their TV in direct sunlight.
Today, leading TV producers like Samsung, LG, Sony, and Vizio have integrated advanced technology into their TVs and claim that their TV will not be affected by direct sunlight.
But is this true? Well, Only LCD TVs can survive in direct sunlight. OLED and LED TV is suspectable to damage due to UV radiation and high storage temperature.
However, extreme or prolonged exposure to direct sunlight can still cause damage to your TV screen whether you use LCD, LED, or OLED.
Also, don't put your TV in a room that gets a lot of dust. Dust can damage your TV's internal components and cause your TV to overheat.
2: Mounting the TV above a Fireplace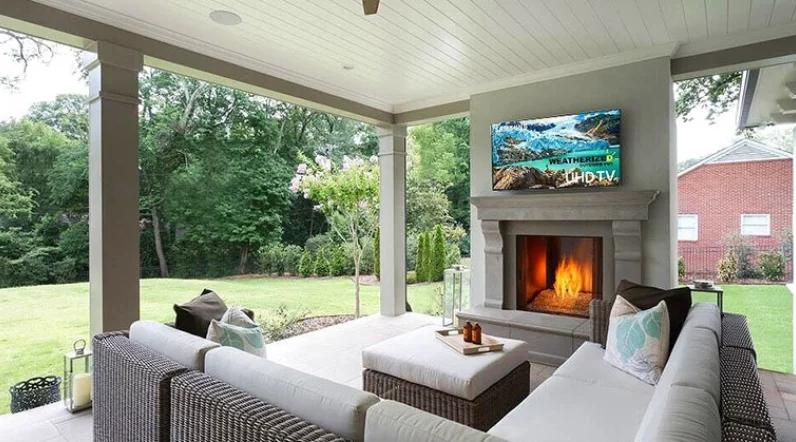 I know, you may want to mount your TV above the fireplace to save some space. But believe me, there couldn't be a worse place to put a TV.
At first, mounting your TV above a fireplace may seem like an excellent idea, but it may ruin the life of your TV.
This is because when your fireplace is in use, smoke, and soot enter your TV screen, which then impacts the quality of the picture and even damages the screen.
Related: 6 Quick Tips to Boost your TV's picture Quality
3: Spilling harsh chemicals on your TV screen.
TV owners often opt to use harsh chemicals like Ammonia or Alcohol to clean the screen instead of using a natural solution.
They do this thinking that these harsh chemicals may do the best job in cleaning. But in the end, they are damaging their TV.
Don't do this ever! However, when cleaning the TV screen, you can use a microfiber cloth with water or a vinegar solution.
4: Not using a Surge Protector
Sudden power surges are a frequent problem these days. But if you don't take precautions to secure your TV, you will end up crying over the damage.
A good surge protector can save your TV from this type of unwanted occurrence. So if you haven't purchased a surge protector for your TV yet, buy one now and set it up correctly.
Top Pick
It's great for people who have lots of gadgets like phones, tablets, and laptops. This power strip lets you charge everything at once without having to worry about a power outage.
5: Attempting to repair your TV yourself
Some have proper DIY skills and are adept in repairing their home electronics themself like replacing burning components or back-light.
But if you don't have these DIY skills, don't even try this!
Attempting to repair a TV without proper DIY skills is a very difficult and dangerous task. If you are not familiar with electrical equipment, you could seriously injure yourself or cause permanent damage to your TV.
It is best you contact a professional TV repair service to avoid any potential hazards.
6: Not keeping upright while moving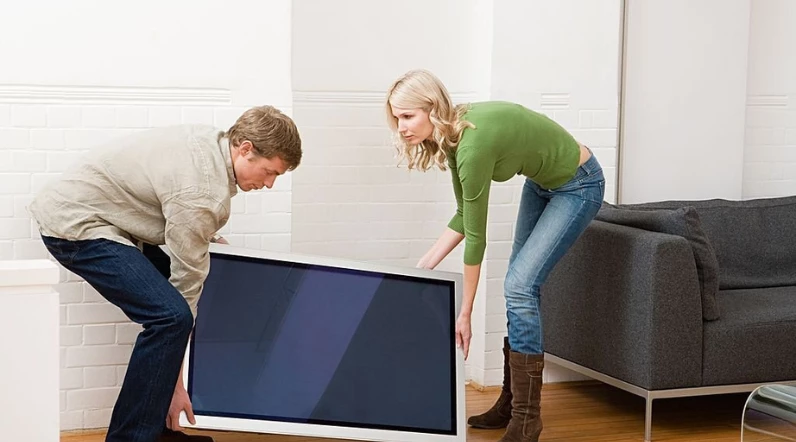 It's also a great mistake that can lead your TV to permanent damage. Most televisions these days are built with flat-screen displays.
The reason you shouldn't lay a flat-screen TV down is that it puts unnecessary stress on the screen. The weight of the TV can cause the screen to crack or even shatter.
If you must lay your TV down, make sure you put something soft underneath it, like a pillow or a blanket. This will help distribute the weight evenly and prevent the screen from being damaged.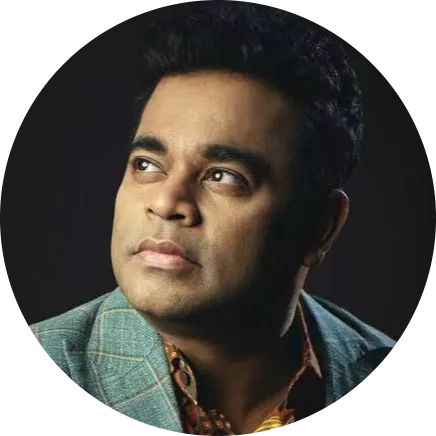 Abdul Kader is the CEO and founder of Homespoiler.com. With his expertise in electronics repair, he provides in-depth information on how to fix appliances, wiring, and other electrical-related issues. More about us