Complete information on what EXP means on Hulu!
---
If you're among the many people who use Hulu, then chances are you've seen the word EXP appear on your screen. However, you may have wondered what it means and why it appears when certain shows are playing.
Well, in this guide, I will explain why you see "EXP" on some shows and not others, how long it will stay up there, and what it exactly means.
What does EXP mean on Hulu?
Exp on Hulu means that the specific show is soon going to expire. This is usually because the licensing agreement for that show is about to expire, or Hulu can no longer stream it. So, simply EXP means the expiration date of a show.
If you see the Exp message on a show you're interested in; I recommend watching it as soon as possible. After all, once it's gone, it's gone! You may never be able to see it again!
💡Related: 4 steps to block Hulu's loud ads!
How long are my shows available for me to watch after seeing the exp?
Depending on the show, this can be as little as a few days or up to a few months. Once a show expires, it's up to the discretion of Hulu whether or not to renew it. You may also see,
(1) Exp 13/12/10 Days
If a TV show has 'Exp 13 days' on Hulu, it will only be available to watch for 13 more days. After that, it will be removed from the site.
Similarly, if a show indicates 'Exp 12 days' or 'EXP 10 days,' it will be removed from the Hulu library after that day has passed.
This is because Hulu has exclusive streaming rights to that show, which expire after a specific time. So if you see a show you want to watch with this label, watch it before it's gone!
(2) Exp Today/Sun/Wed
Likewise, "Exp Today, Sun or Wed" means that the specific show or movie will be removed from the Hulu library after the time has gone. For example, the word "Exp Today" indicates that the movie or TV program will only be available on Hulu for the rest of today.
On the other hand, When it says "Exp Wed," it indicates that it will expire the following Wednesday. However, look at the bellow table for understanding these metrics at a glance.
| Indication | Meaning |
| --- | --- |
| EXP 10 Days | Shows will no longer be available after 10 days. |
| EXP 12 Days | After 12 days, shows are no longer accessible. |
| EXP 13 Days | Shows will no longer be available after 13 days. |
| EXP 'Fri' | The next Friday is the last day to watch shows. |
| EXP 'Thursday' | The shows will be removed the following Thursday. |
| EXP 'Today' | Shows are only available for today. |
| EXP 'Sun' | Shows will expire the next Sunday. |
| EXP 'Wed' | Shows will expire the next Wednesday. |
Can I still watch the show if there is an EXP message?
Yes, you can still watch the show if there is an "EXP" message. However, EXP stands for Expiration, meaning the show will no longer be available on Hulu after that date.
So, if you want to finish watching a show before it expires, make sure to do so before the EXP date!
If a show expires, why do all related pieces expire, too?
If one content piece expires, it may also cause all related parts to expire. This is because when one content piece expires, it can no longer be used to support the other pieces.
The best way to avoid this is to ensure you have a backup plan for your content. You can save and download an episode or video from Hulu onto your phone or computer so you can watch it later.
You can download and save any episode from Hulu by following the below steps:
First, open the Hulu app.
Then navigate to the movie or TV episode you want to download.
Finally, tap the download icon below the movie title or next to the TV episode title.
Return to the main Hulu page after the download is finished, and tap on the Downloads section at the bottom.
Here, you will see all your downloaded content. Enjoy!
Remember that, you can't download all the content from Hulu. Only the content you can download has a circular icon with a down arrow next to a TV episode or movie. So look for the download icon to see if your favorite show supports downloads.
---
F.A.Q.s
Q: Can I still use some of the features with expired content?
When you see EXP on Hulu, your content will expire soon, and you will no longer be available to watch. This can be frustrating, especially if you're in the middle of a show or movie.
However, there are still some features that you can use with expired content. For example, you can continue to add it to your watchlist or share it with friends. But You won't be able to watch it anymore.
Q: How Can I Watch Expired Hulu Episodes?
Unfortunately, you will not be able to watch an expired show or movie on Hulu. But if you want to catch up on your favorite show, you'll need to find another way.
One option is to check out iTunes or Amazon Instant Video. Several streaming services, such as Netflix, HBO Max, and Starz Play, also offer massive amounts of content, and you may find your favorite shows there.
Q: Do Expired Hulu Shows Come Back?
Shows that have expired on Hulu are no longer available to watch. When a show expires, the rights to that show have reverted to the original owner. However, some shows do come back after they've expired, but it depends on Hulu.
The distributing company may provide Hulu with these rights once more if Hulu determines that it will profit from repurchasing the licensing rights to stream that film or television program.
So, if your favorite show has recently expired, it's worth checking back periodically to see if it's been added to the platform.
If not, there are many other streaming services with your favorite movies and TV shows like Netflix or Amazon prime which offers hundreds of television programs and films for members at any time of day or night.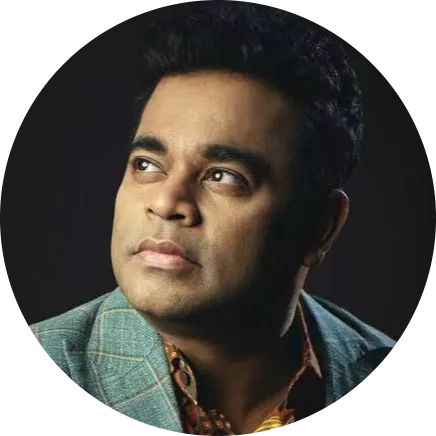 Abdul Kader is the CEO and founder of Homespoiler.com. With his expertise in electronics repair, he provides in-depth information on how to fix appliances, wiring, and other electrical-related issues. More about us