Not all smart TVs are created equal.
Depending on the manufacturer and model, different smart TVs use different operating systems (OS) that affect their performance, functionality, and compatibility.
OS is the software that controls the basic operations of a device, such as displaying the user interface, launching apps, and managing resources.
If you don't know much about all of the available TV OS, this article will cover you all the way.
Let's dive in…
Most Popular TV Operating System List
Android TV
WebOS
Tizen
Roku TV
Fire TV
Here are the detailed explanations:
1) Android TV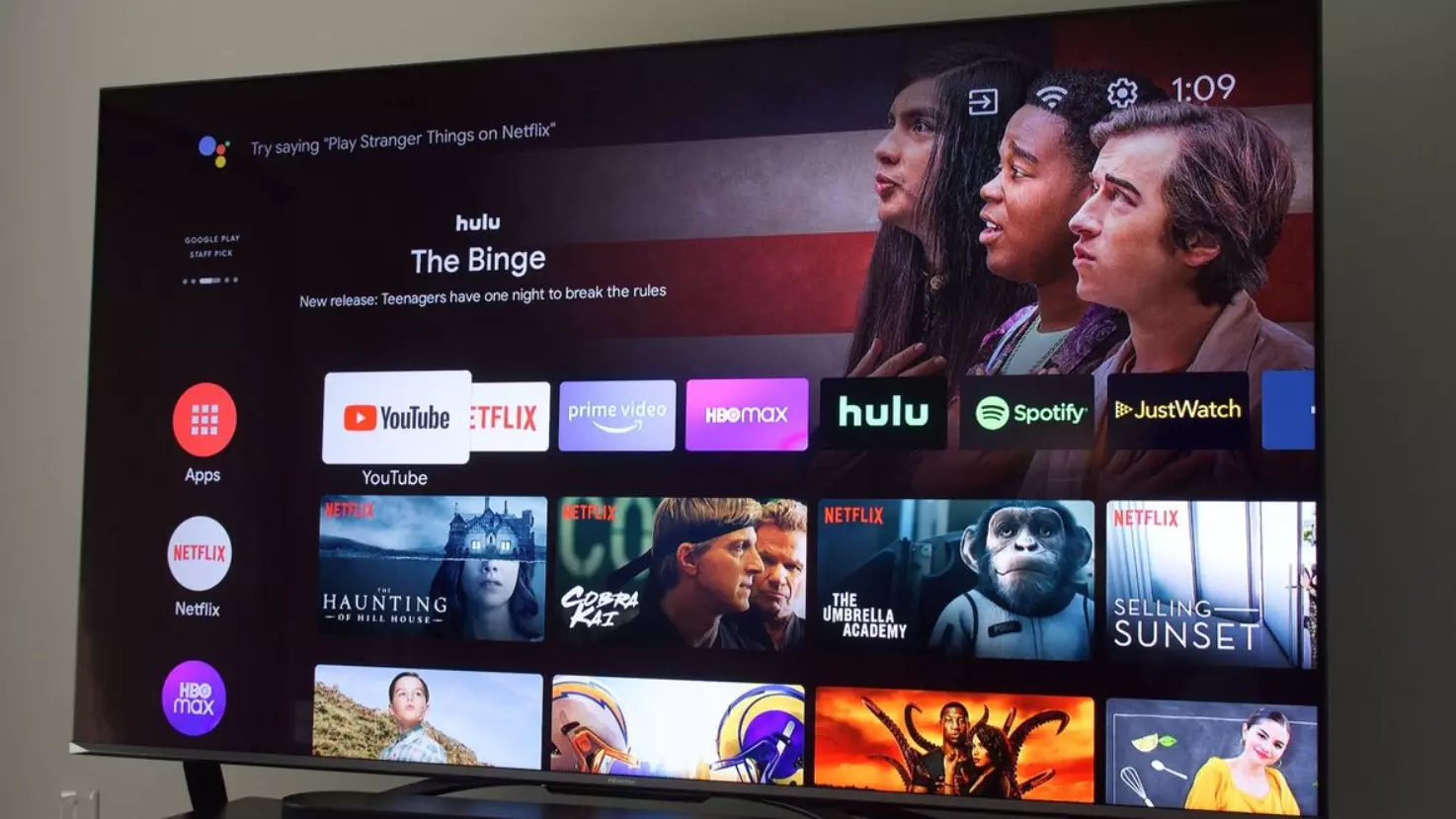 Android TV was developed by Google based on the Android mobile platform and specifically designed for digital media players.
Google launched it in 2014 as a successor to Google TV, which they totally discontinued in 2013.
What's cool about it is that it's really easy to use, sort of like your Android phone. It features a layout where you scroll up and down, kind of like how you do on your phone.
You can download lots of apps from the Google Play Store. Stuff like Netflix, YouTube, Disney+, Amazon Prime Video, Hulu, and even Spotify.
And, here's the big deal: You can use Google Assistant to search for content, control smart home devices, get information, and perform other tasks using voice commands.
But there are some things that might bug you:
Android TVs can sometimes be a bit slower and not as easy to use as regular smart TVs.
Not every app works perfectly on Android TV. Some phone apps don't look right on the TV, so that's a downside.
Android TVs use more electricity than regular cable or satellite TV setups because they're always connected to the internet and running apps.
However, companies like Sony, Philips, TCL, and Hisense mainly use Android TV in their smart TVs.
2) WebOS
WebOS is a Linux-based operating system developed by LG.
Originally, it was developed by Palm for their smartphones, but later HP and then LG acquired it.
But in 2014, LG introduced WebOS as a replacement for their previous smart TV system called NetCast.
One of the main stand-out features of WebOS is its simple and intuitive user interface. WebOS features a horizontal menu bar at the bottom of the screen that shows all the available apps and inputs.
You can easily switch between them using the LG Magic Remote, which is a motion-sensing remote control that works like a mouse pointer.
And the plus point is, WebOS provides a very fast and smooth performance compared to Android TV or other available Operating system.
However, there are a few downsides to WebOS:
It might not work with non-LG devices like Android TV, Roku, or Fire TV.
It may offer fewer apps, especially in terms of games and local content, compared to other smart TV platforms.
WebOS might collect and share user data with LG and other third-party apps and services, which could raise privacy concerns for some users.
3) Tizen
Tizen is an open-source operating system (OS) developed and maintained by Samsung.
They started it in 2012, and it's now made to work well on lots of different clever gadgets like phones, tablets, smartwatches, and smart TVs.
Over time, they've made several big updates to Tizen.
The newest one is called Tizen 7.0, and they announced it in October 2022. It's super popular, and roughly 200 million users from 197 countries use Samsung Smart TVs with Tizen inside.
Now, it's easy to understand why people choose Samsung TVs.
I personally have been using Samsung TVs for about 5 years, and, in my opinion, Tizen is one of the best operating systems. I really like it.
However, like other TV brands, Tizen has some downsides:
Tizen offers fewer apps compared to established systems like Android and iOS.
It may not support certain exclusive apps and services like Apple TV+ or iTunes.
Tizen may gather and share user data with Samsung and other companies for ads and analysis, which could raise privacy and security concerns.
Some of the popular devices that use Tizen are Samsung QLED, Samsung Neo QLED, Samsung UHD, Samsung LED, Samsung Frame, Samsung Serif, Samsung Sero, and so on…
4) Roku TV
Roku OS was developed specifically for streaming TV and is the software that powers all Roku streaming devices.
It is a self-contained, app-driven platform that provides a simple and one of the easiest ways to access streaming video and audio content on any TV.
Here are some key features and benefits of Roku OS:
Roku has always focused on providing a dead-simple way to access streaming video and audio content on any TV. It's known for its user-friendly interface and intuitive navigation.
Roku devices offer access to thousands of channels, including popular streaming services like Netflix, YouTube, and Amazon Prime Video, as well as a huge variety of specialized "channels" that stream everything from the spiritual to the strange.
The latest version, Roku OS 12, focuses more on live TV.
You can watch local news, sports, and shows that you like, and even customize it to your area or pick channels from different parts of the country.
However, Roku TV also has some disadvantages.
One of them is its lack of picture and sound quality settings.
Roku TV does not offer many options to adjust the brightness, contrast, color, sharpness, sound mode, etc. of your smart TV.
You may have to rely on the default settings or the settings provided by the TV manufacturer, which may not suit your preference or viewing environment.
---
F.A.Q.s
Q: What is a Smart TV operating system, and why is it important?
A Smart TV operating system is the software that powers the user interface and functionality of a Smart TV.
It's important because it determines the features, apps, and overall user experience of your television.
Q: Are all Smart TV operating systems equally user-friendly?
No, different Smart TV operating systems have varying levels of user-friendliness.
Some are known for their intuitive interfaces, while others may require a learning curve.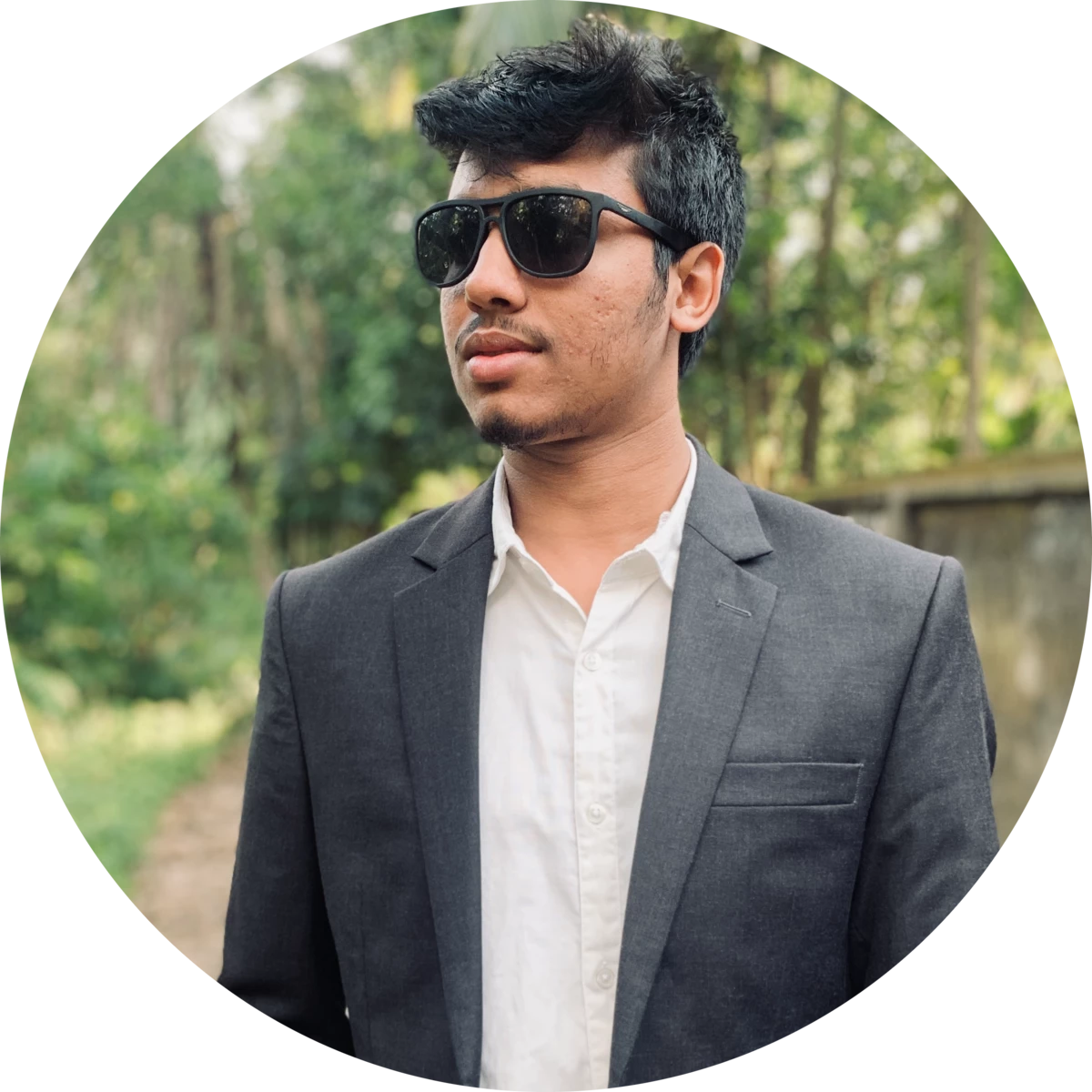 Abdul Kader, a handy guy and experienced founder of a TV repair shop in Gulshan, Dhaka, Bangladesh. He is mainly an expert in understanding and repairing different types of issues with Smart TVs and providing helpful insights on how to keep them in good working order. Read his Full Story.