I always felt like I was constantly cleaning my house. It seemed like no matter how much I vacuumed, there were always crumbs on the floor and dirt in the corners. That is, until I discovered the Roomba i3 and i7.
As a proud owner of both models, I can confidently say that they have revolutionized the way I keep my house clean. But with so many different models to choose from, it can be tough to decide which one is right for you. That's why I decided to write this blog post comparing the Roomba i3 and the i7.
From my personal experience with both models, I'll break down the key differences and help you decide which one is the best fit for your home. Whether you're looking for a budget-friendly option or the ultimate in cleaning power, I've got you covered. So, keep reading for my thoughts on which one is the better buy.
Comparison of Irobot Roombas i3 and i7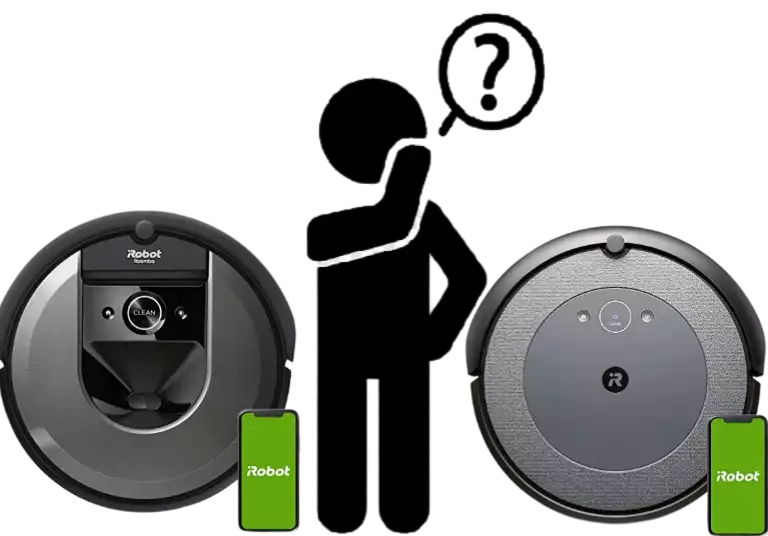 There are several variables to keep in mind when considering it, so it's best to look at them side-by-side before making a final decision.
1. Difference in Camera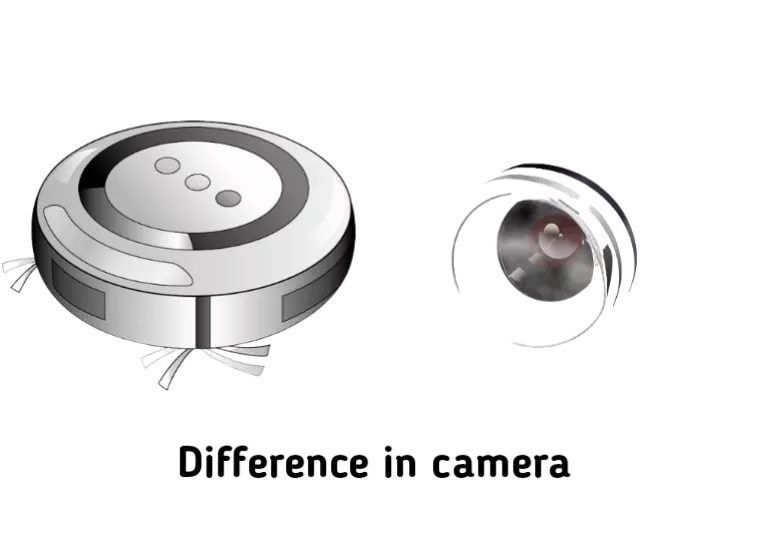 The Roomba i7 has a camera installed on it which allows it to understand its location relative to the larger items in your home. This means that it can generate a more accurate map of your home and enable advanced functions such as avoiding certain areas or customizing room cleaning.
On the other hand, the Roomba i3 uses a floor tracking sensor on the bottom of the vacuum to navigate your home and clean in neat rows. This sensor tells the Roomba which areas of your home have already been cleaned.
I'm not sure how it works, but I believe it does so by continuously scanning the floor and sewing together a map of your home piece by piece. Or maybe it's magic. From this perspective, the Roomba i7 is better than the Roomba i3 because it has a built-in advanced mapping system.
Note: The floor tracking sensor is also present on the i7. It combines floor tracking data with camera data to give you a complete home image, and if you value privacy, having a camera on your robot vacuum may not appeal. In this case, choosing between the i3 and the i7 is a simple matter. The best thing is that if you choose the i3 model, you will save money and your privacy.
2. Difference in specifying room
Although both models can vacuum your home thoroughly, the i7 takes it a step further by allowing you to name the places in your home on the iRobot app. You can instruct it exactly where to clean if you use voice commands like Amazon's Alexa or Apple's Siri.
Suppose you ran late for work and spilled cereal on the kitchen floor. "Alexa, order Roomba to clean the kitchen," you may say as you walk out the door, and your kitchen floor will be vacuumed while you're gone. What a fascinating moment to be alive!
As the i3 cannot specify which individual room to clean, it will clean the entire house at once. So, if you want an intelligent assistant and want to determine which room you want to be cleaned, the Roomba i7 is a better choice.
3. Difference in "keep out zone" feature
The "Keep Out Zone" is another feature unique to the i7. You can mark out areas in your home that you don't want the robot to enter by drawing boxes on the iRobot app. The place where pet owners keep their pets' water bowls is a typical example.
I3 misses this capability! So, if you have a pet, you should choose the i7, especially if you have household appliances that the Roomba could push around.
4. Difference in Size and Weight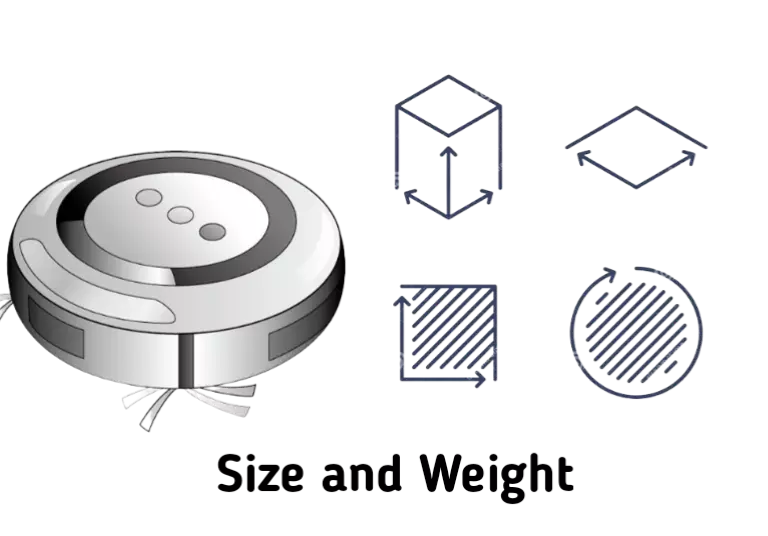 The Roomba i7 weighs 7.28 lbs and has 13.31″ wide by 3.62″ tall dimensions. It is similar to most of the Roomba models that are round. On the other hand, the Roomba i3 weighs 7.44 pounds and measures 13.26 inches wide by 3.63 inches. It is significantly smaller and weighs slightly more than the i7, but only by 0.05 inches.
The Roomba i3 has a fabric ring on top of the vacuums, a minor design variation, and the robot vacuum's rest is made of plastic. But the i7 is made entirely of plastic.
5. Difference in Battery and Capacity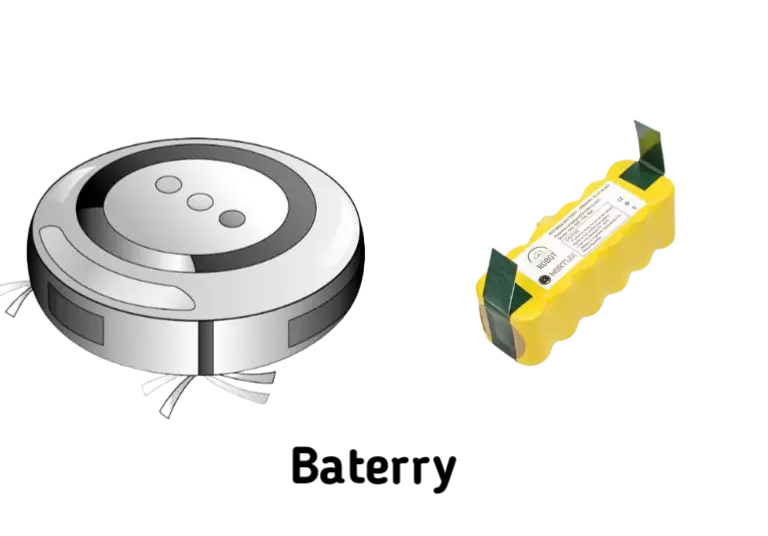 For quick charging and use, Roomba i3 and i7 use Lithium-ion batteries. They both have a Recharge and Resume mode, which allows them to recharge automatically when the battery runs out while cleaning. They'll resume cleaning where they left off once it's finished recharging in perhaps 1.5-2 hours.
The most significant advantage of Recharge and Resume is that it eliminates the requirement for you to be present at home while the Roomba cleans. Even if you're at home, you can take comfort that your i3 or i7 will automatically resume cleaning.
6. Difference in Cleaning Technology
Both the Roomba i3 and the Roomba i7 include iRobot's well-known Advanced 3-Stage Cleaning System for best cleaning results.
Both offer standard cleaning settings as well as a spot cleaning mode. Spot clean control will come in handy if you need to clean specific areas, such as under the kitchen table after meals. Maybe after dinner, under the dining room table, where the youngsters spilled the green peas.
When you combine that with the Roomba 600 series' 10x suction power, you have two great robotic vacuums that can clean all types of floors. There's no difference in suction power between the two, and they work similarly on various floor surfaces.
7. Difference in Navigation and Mapping
Regarding navigation, the i7 comes out on top because of its more advanced iAdapt 3.0 Smart Technology, which outperforms the i3's iAdapt 2.0 Smart Technology.
This may go unnoticed by users, and both models will still clean your rooms effectively. The i7's vSLAM (innovative mapping) technology, which learns the architecture of your home and helps develop a map for future cleaning, is where it shines.
This means you'll be able to tell your i7 Roomba to clean specific rooms using the app or voice command, and it'll be able to locate them. Because the i7 has this capability, you may configure it to keep it away from specific sections of your home, making automatic cleaning routines more convenient. 
On the other hand, the i3 is incapable of doing so, and once it has finished cleaning, it will forget about the room it has just cleaned.
Roomba
i7

advantages and disadvantages

Like the i-robot Roomba i3 series, the i7 has some advantages and disadvantages too. If you are going to make any decisions, you need to look at them.

[i2pc pros_icon="icon icon-check-2″ cons_icon="icon icon-ban-4″ show_title="false" title="Pros & Cons" show_button="true" pros_title="Pros" cons_title="Cons" button_icon="icon icon-cart-1″ link_text="See user review" link="https://amzn.to/3sR8eOD" ][i2pros]Adjusts automatically for cleaning both hardwood and carpeted floors.
Has intelligent mapping for cleaning certain rooms and keeping the vacuum out of specific zones.
A floor tracking sensor is included to keep the vacuum cleaning in perfect rows.
Recognizes and cleans areas where there is a lot of dirt.
When the battery starts to run low, it knows when to recharge without forgetting which rooms it has already cleaned.
Advanced technology with smart navigation and mapping system.
It's completely covered with plastic, making cleaning it very simple.[/i2pros][i2cons]Because of the built-in camera, it costs more than the Roomba i3.[/i2cons][/i2pc]
Roomba
i3

advantages and disadvantages

The Roomba i3 is less expensive than the i7 model, but does that mean it's a bad cleaner? Let's compare and contrast the benefits and drawbacks of the Roomba i3 so you can decide which one is right for you.

[i2pc pros_icon="icon icon-check-2″ cons_icon="icon icon-ban-4″ show_title="false" title="Pros & Cons" show_button="true" pros_title="Pros" cons_title="Cons" button_icon="icon icon-cart-1″ link_text="See user review" link="https://amzn.to/3sAQMO7″ ][i2pros]Smoothly and properly cleans hardwood floors and carpets.
Has a floor tracking sensor to assist in cleaning in neat rows with the vacuum.
The vacuum is kept from clashing with furniture and becoming trapped thanks to reactive sensor technology.
When the battery starts to run low, the vacuum will automatically recharge before continuing to clean.
Allows for unique cleaning schedules and alerts you when additional cleaning is required.
Alexa or Google Assistant are used to take voice commands.
For houses with dogs, an anti-tangle brushroll is included to make cleaning easy.
Budget Friendly.[/i2pros][i2cons]Smart mapping for specialized room cleaning is not included.
The appliance is more difficult to clean because of the cloth covering on top.[/i2cons][/i2pc]

Many users and those with smaller houses will be satisfied with the i3 versions, but remember that the i7 comes with some wonderful features that may make it worthwhile to purchase, especially if you have a larger home.
My personal test on both of them
When purchasing a Roomba robot vacuum, a lot of things must be considered. The features and characteristics of iRobot's robot vacuums are worth noting before picking which one is best for your home.
Using standard vacuum cleaner parameters, I compared the Roomba i3 and the Roomba i7. These factors include the suction power, the effectiveness of the iRobot innovative technology, and the ease of handling these products. Consider these factors when buying a Roomba:
Cleaning Power

Smart Technology

Maintenance
1. Cleaning Power
The suction power of the iRobot i3 and i7 Roombas is ten times stronger than other robot vacuums. As a result, they are highly effective at removing light dirt, stubborn debris, and pet hair.
Both have dirt-detecting technology that detects heavy dirt while also cleaning the area. Both the Roomba i3 and the Roomba i7 come out on top regarding power-lifting suction characteristics.
2. Smart Technology
The iRobot Roomba i3 and i7 vacuum cleaners have their own set of smart technology features. For cleaning specific rooms, the i7 offers a mapping function. With this smart feature, you can create a personalized cleaning routine.
When comparing the Roomba i3 to the Roomba i7, the i7 adds a smart mapping feature for thorough room cleaning and keeping the vacuum out of places it shouldn't be. The Roomba i7 is the winner in this category.
3. Maintenance
The Roomba i7 comes in second place, but only because it is entirely made of plastic, which makes it easier to clean. The i7's debris bin is smaller than the i3, necessitating frequent emptying. However, if you buy the Clean Base Automatic Disposable bin, you only have to empty it once every 60 days.
When it comes to removing pet hair and dust, the i3 is just as good as the i7. If pet allergens are a problem, the i3 is equipped with powerful filters. Both robot vacuums use voice commands. When choosing a champion, the Roomba i3 is your best bet if the price is a deal-breaker. But if your budget is high and you want to buy an innovative and advanced vacuum, then the Roomba i7 is best for you.
---
FAQs
Q. Is i7 or i3 Roomba better?
On low and high-pile carpets, the i7 performs better, and it clears more pet hair from plain surfaces. More automation tools, such as the ability to define virtual boundaries, are also included on the i7.
On the other hand, the i3 is considerably better at removing heavy materials off bare floors, such as cereal.
Q. Will Roomba i7 clean whole house?
Roomba vacuum cleaners are made to clean the entire home. This includes your house's very edges. However, they may skip certain areas of your rooms for various reasons.
Q. Does Roomba i3 require WiFi?
The Roomba i3 does not require WiFi to operate. If you wish to connect it to your phone or another device, such as Alexa, you'll need WiFi.
Q. How long does Roomba i3 battery last?
The Roomba i3 has a battery life of 75 minutes and a "recharge and resume" option that allows it to resume cleaning from where it left off if it cannot complete it.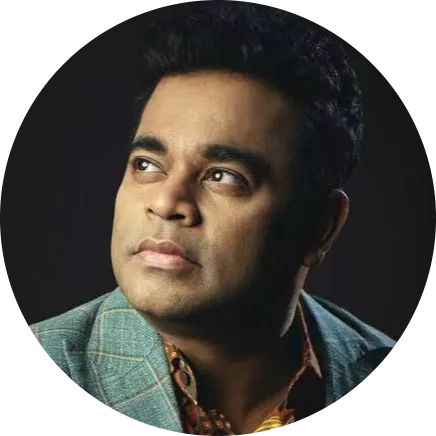 Abdul Kader is the CEO and founder of Homespoiler.com. With his expertise in electronics repair, he provides in-depth information on how to fix appliances, wiring, and other electrical-related issues. More about us