You might believe that you need to spend a lot of money to buy a good TV, but that's not always true!
If you want to save money on a TV without sacrificing quality, there are several brands that sell excellent TVs at lower prices compared to their competitors.
Just like other TV brands, Onn and Hisense also provide good-budget TVs.
Let's take a closer look at both of them to see what makes them different from each other and figure out which one is the better choice for your home.
Onn VS Hisense TV: Overview
Onn TV offers decent quality at an affordable price, while Hisense provides higher quality features at a slightly higher price. If you have a reasonable budget and value durability, choose Hisense. Otherwise, go for Onn.
Here's a side-by-side comparison of Onn and Hisense TVs in terms of their looks, features, build quality, and other important factors to consider before making a decision.
1. Onn TV (Pros and Cons)
Pros:
Decent performance for the price.
Built-in Roku.
HDR10 support.
Minimalist design.
Cons:
Lower refresh rate.
High response time when gaming.
2. Hisense TV (Pros and Cons)
Pros:
Accurate colors.
Lots of Android features.
Hands-free voice control.
Strong gaming performance.
Cons:
Expensive.
Could be brighter.
3. Onn v.s. Hisense TV: Build Quality
The Onn TV has basic smart TV features like HDR and a simple user interface. However, it lacks advanced options like fancy image improvement and a high refresh rate screen.
It runs on the Roku Smart TV system, which is okay.
But it looks pretty much like any other Roku device, just with some color changes to match the brand.
When you first see Onn TVs, they seem nice, but if you look closely, you'll notice they're made of cheap plastic that bends easily.
That's one downside, but it's expected for a TV at this price.
On the flip side, Hisense TVs are built to be durable, with a sturdy metal frame. They use VIDAA as their operating system, known for good performance and a quality user interface.
Additionally, Hisense TVs have a great refresh rate and picture quality, making them a better choice compared to Onn TVs.
4. Hisense VS Onn TV: Sound Quality
When it comes to sound, Onn TV is okay but not great. The speakers aren't very good, so it can't reproduce audio very well.
Onn TV also can't get very loud. It might be okay for a small, quiet room, but not for a bigger space.
If you want better sound, you might need to use a soundbar.
On the other hand, Hisense TVs have better sound quality than Onn TVs. The bass is stronger, and most Hisense TVs can get pretty loud.
Plus, many newer Hisense TVs come with cool features like DBX Total Sonics and DBX Total Surround, which can make the sound even better.
Look at this table:
| Feature | Onn TV | Comparison |
| --- | --- | --- |
| Brand Quality | Good | Comparable to other budget brands |
| Build Quality | Average | Some reviewers have reported issues with durability |
| Price | Affordable | Typically lower than other major brands |
| Manufacturer | Walmart | Produced by Walmart's in-house brand |
| Display | 1080p | Features with 4K or HDR compatibility |
| Sound Quality | Average | Not as high quality as more expensive options |
| Picture Quality | Good | Good for standard-definition content |
| Smart Features | Basic | Limited smart capabilities compared to other brands |
| Overall Value | Good | Affordable option for basic TV needs |
5. Price comparison
When I talk about price, there's a noticeable gap between Onn TVs and Hisense TVs.
Hisense TVs cost more than Onn TVs, but you get better value for your money.
Hisense TVs come with larger screens, clearer pictures, and richer sound. They also offer features that Onn TVs lack, such as HDR and 4K.
On the other hand, Onn TVs are a great option if you're on a tight budget but still want a decent product. Since Walmart owns the Onn brand, you can anticipate good quality for the price you're spending.
What do users say?
Neel Nafis says,
"I've never had a Hisense, but I do have a 32″ Onn that I love. I had a Vizio before that, but it began to run poorly after about six months. Then I got the Onn at a discount, and everything about it is far better. The UI is easier to use, and the picture is nice and clear. It's a fantastic television for the price."
Nelatta James says,
"I've owned a 65″ Hisense for about a year and have had no problems with it. The picture is excellent, and the 4k content looks really good. The sound from the internal speakers isn't terrific, but I didn't expect it to be, and I got it with the goal of hooking it up to my receiver anyhow. Overall, an excellent value in its price."
In summary, let's break it down:
Onn TVs are a great choice if you want an affordable option with decent quality. They offer features like built-in Chromecast and Netflix integration.
On the other hand, Hisense TVs offer higher quality with features like 4K resolution and HDR support.
If you're after the best viewing experience, Hisense is the better choice.
In a nutshell, if you're looking for something budget-friendly with the essentials, go for an Onn TV. If you want a top-notch TV with all the advanced features, opt for a Hisense TV
---
F.A.Q.s
Q. What are the key features that differentiate Onn and Hisense TVs?
Onn TVs often focus on delivering essential features at an affordable price.
While they may not have the same advanced technologies and premium features as some higher-end brands, they provide a solid viewing experience for everyday use.
Hisense TVs, on the other hand, tend to offer a wider range of features, such as higher refresh rates, local dimming, HDR support, and advanced smart functionalities, appealing to those seeking more advanced capabilities.
Q. Do Onn and Hisense provide software updates for their TVs?
Both Onn and Hisense strive to provide software updates for their TVs to enhance performance, add new features, and address any potential issues.
Hisense, being a larger and more established brand, may have a more consistent track record of providing software updates across its TV lineup.
Onn TVs, as a brand owned by Walmart, also receive software updates, although the frequency and extent of updates may vary.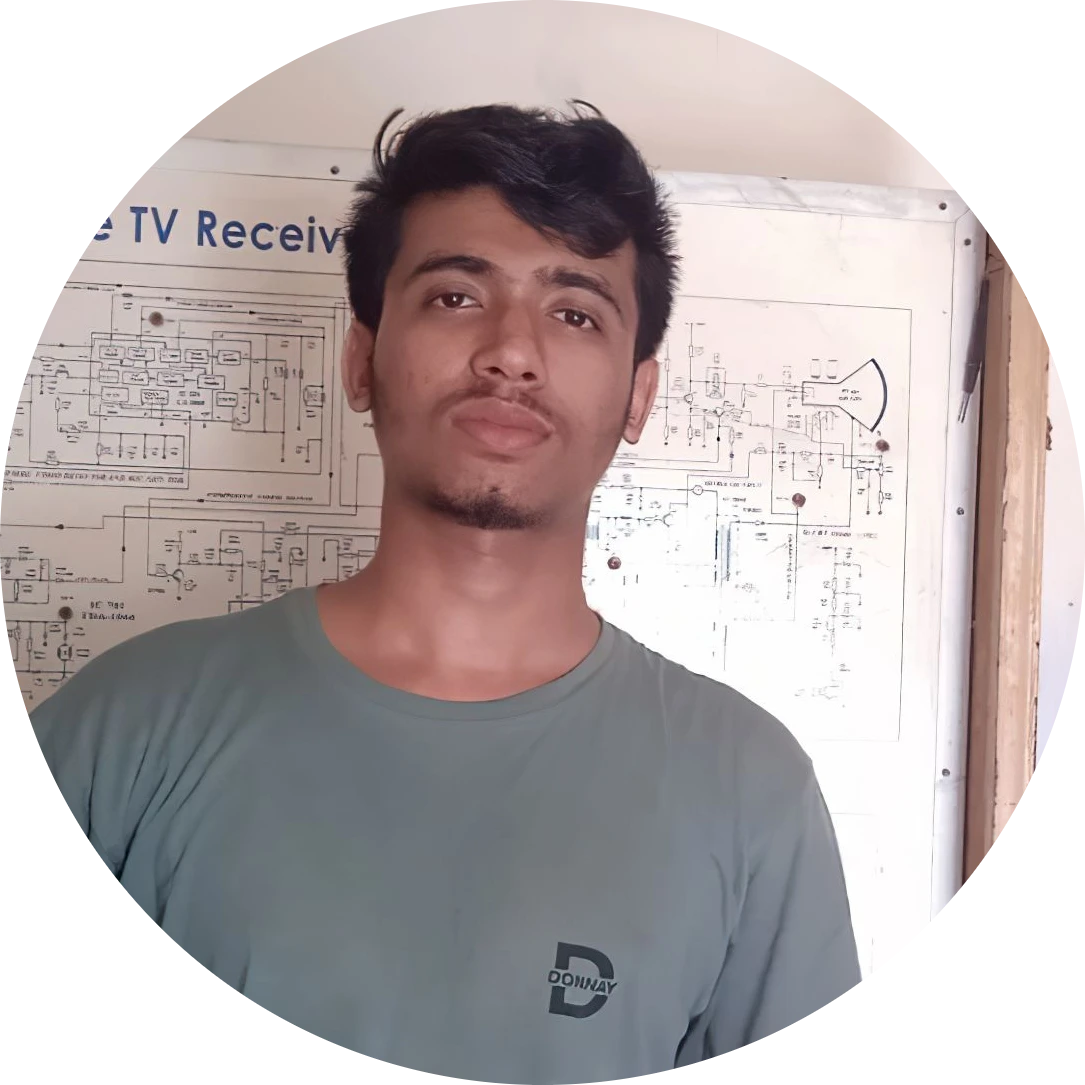 Abdul Kader, a handy guy and experienced founder of a TV repair shop in Gulshan, Dhaka, Bangladesh. He is mainly an expert in understanding and repairing different types of issues with Smart TVs and providing helpful insights on how to keep them in good working order. Read his Full Story.