While you may think you have to spend excessive money to get a decent television, this isn't always the case!
Suppose you want to save money on your TV but don't want to skimp on Quality. In that case, several brands offer high-quality televisions at more affordable prices than their competitors.
Like other TV brands, Onn and Hisense also offer high-quality budget televisions but Let's take a closer look at both TVs to see what sets them apart from one another and determine which one will work best in your home.
Onn VS Hisense TV: Overview
Although Onn TV's build quality and refresh rate aren't that great, it's worth it for the price. On the other hand, since Hisense offers relatively high-quality features, its price is slightly higher. So, if you have a reasonable budget and want to buy a quality durable TV, then Hisense is for you. But if you're on a tight budget and don't mind sacrificing a bit of Quality, Onn is the only option.
Below is the face-to-face comparison between Onn vs Hisense TV in terms of appearances, features, build Quality, and other essential things you need to look at before making any decision.
Related: Is Onn a good TV? (2 reasons why should you consider it!)
1. Onn TV (Pros and Cons)
Pros:
Decent performance for the price.
Built-in Roku.
HDR10 support.
Minimalist design.
Cons:
Lower refresh rate.
High response time when gaming.
Check the price at Amazon.
2. Hisense TV (Pros and Cons)
Pros:
Accurate colors.
Lots of Android features.
Hands-free voice control.
Strong gaming performance.
Cons:
Expensive.
Could be brighter.
Check the price at Amazon.
3. Onn v.s. Hisense TV: Build Quality
Onn TV offers all the standard smart TV capabilities, such as HDR or a decent user interface, but lacks some of the more advanced features available, such as intelligent image upscaling or a high refresh rate panel.
It uses the Roku Smart TV's OS, which is fine, but you would get the same interface as any Roku device having a slight change in colours to match the brand's theme.
At first sight, Onn TVs appear to be high-quality, but upon closer investigation, you will see that they are made of lower-quality plastic that bends and flexes excessively under force. It is one of the drawbacks, but that is what you get for a TV at that price.
On the other hand, Hisense TVs are built to last, with a metal frame that gives them a solid, high-quality feel. It uses VIDAA as its operating system, which is widely famous for its performance and high-quality user interface.
Moreover, Hisense TV's refresh rate and picture quality are also excellent, which makes it incomparable to Onn TV.
4. Hisense VS Onn TV: Sound Quality
When it comes to sound, Onn TV is decent but may not offer the best Quality. It can't reproduce the true Quality of the audio content as its speakers aren't good enough.
For this, Onn TV can't get very loud. It might be acceptable for a quiet and small area, but not for a larger room. In this case, you have to use a soundbar.
On the other hand, Hisense TVs provide better sound quality than Onn models. The bass is more robust, and most Hisense models can reach a respectable volume.
However, many recent Hisense models have advanced features like DBX Total Sonics and DBX Total Surround, which can enhance sound Quality.
5. Price comparison
When it comes to price, there's a pretty big difference between Onn TVs and Hisense TVs.
Hisense TVs are more expensive than Onn TV, but you get what you pay for. The screens are bigger, the picture is clearer, and the sound is richer. Plus, Hisense TVs have many features that Onn TVs don't have, like HDR and 4K.
Besides, Onn TVs are the best choice for those who are on a limited budget and still want to get a quality product. As Walmart owns the Onn brand, you can expect a good product for the price you're paying.
What do users say?
I've never had a Hisense, but I do have a 32″ Onn that I love. I had a Vizio before that, but it began to run poorly after about six months. Then I got the Onn at a discount, and everything about it is far better. The UI is easier to use, and the picture is nice and clear. It's a fantastic television for the price.
I've owned a 65″ Hisense for about a year and have had no problems with it. The picture is excellent, and the 4k content looks really good. The sound from the internal speakers isn't terrific, but I didn't expect it to be, and I got it with the goal of hooking it up to my receiver anyhow. Overall, an excellent value in its price.
---
Final Verdict
Well, let's start with Onn TVs. They're a great option if you're looking for something affordable but still high Quality. Onn TVs come with various features, including built-in Chromecast and Netflix integration.
Hisense TVs, on the other hand, is a step up in terms of Quality. They come with features like 4K resolution and HDR support. If you're looking for the best viewing experience, Hisense is the way to go.
Overall, If you want something that's affordable and has all the basics, go with an Onn TV. If you wish for something top-of-the-line with all the bells and whistles, go with a Hisense TV.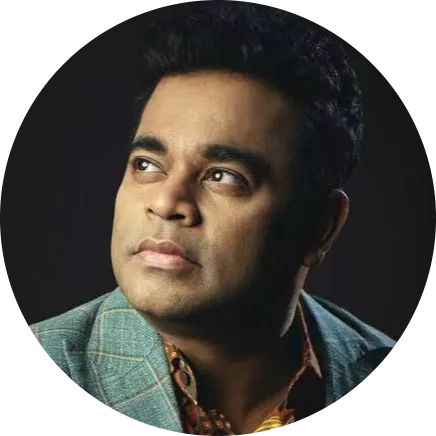 Abdul Kader is the CEO and founder of Homespoiler.com. With his expertise in electronics repair, he provides in-depth information on how to fix appliances, wiring, and other electrical-related issues. More about us