Troubleshooting iRobot Roomba charging error 5
---
Has your Roomba been beeping, trying to tell you something is wrong with the charging or floor sensor? If so, then you're not alone. Like charging error 8, Error 5 is also one of the most common issues that iRobot's little vacuums encounter.
There are several fixes that can help you get your Roomba working again without having to spend hundreds of dollars on replacement parts or entirely new vacuums.
Why is my Roomba displaying 'charging error 5' message?
Roomba vacuum is designed to charge automatically, but when it fails to do so, it will stop working and display an error code. Your vacuum is displaying "charging error 5" because it likely isn't charging correctly.
A malfunctioning or damaged cable and dusty charging ports can cause a bunch of issues and among them charging issue is common. If your device's charging cord is malfunctioning or charging ports are dusty or accumulated with carbon build-up, there is a good chance that you are getting this error just for this.
In general, these are the common reasons your Roomba is encountering this error:
Damaged charging cable or ports
Dusty charging connectors.
malfunctioning Battery.
To fix charging error 5 on your Roomba
Ensure that the charging dock is clean and free of debris, and then check the charging cord too for any damage. If these are OK, factory reset your Roomba.
Before diving into a detailed step-by-step solution, take a look at the bellow table. This will make it easier for you to understand this issue quickly.
| | |
| --- | --- |
| Reasons | Solutions |
| Dusty charging connectors | Clean them |
| Damaged cord | Replace it |
| Malfunctioning Battery | Replace it |
Step 1: Clean the connectors of the Battery and Terminals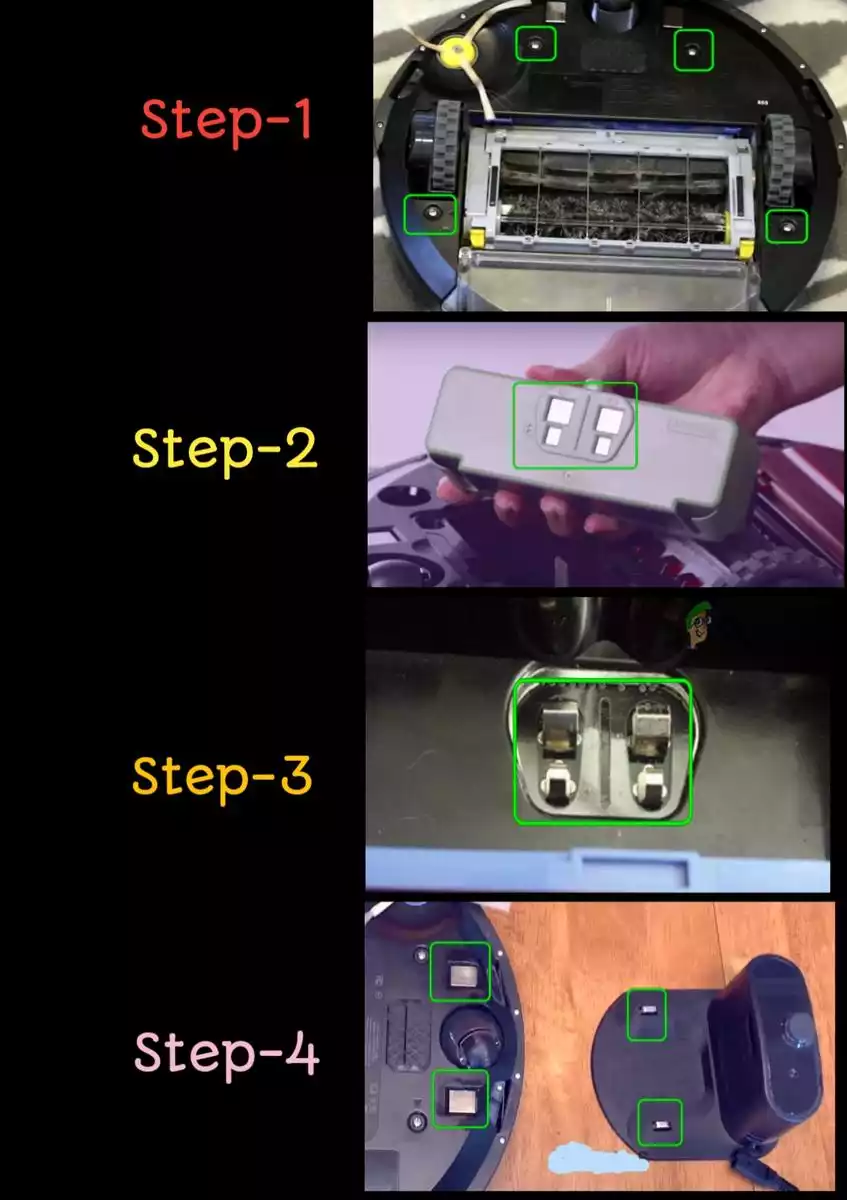 No need to mention it again. You know how important it is to keep the charging ports debris-free. Dust and carbon buildup can make it difficult for your vacuum to connect with its home base and charge itself.
These buildups gather on the charging ports naturally, and you could find your favourite vacuum in trouble if you don't clean them on a regular basis.
So, before doing anything else, make sure all the charging-related connectors are clean and dust-free. Simply wipe them with a pink or magic eraser. You can also add some rubbing alcohol to make the cleaning process more efficient.
Step 2: Clean everything thoroughly.
After clearing dust and carbon buildup from charging ports, clean the whole hardware thoroughly, including the roller brush, side brush, and battery compartment.
This ensures that no dust or dirt gets into the spaces surrounding the battery and docking plates, which can cause problems. You can do this by removing the battery plate and then cleaning the interior and outside with a dry cloth.
Step 3: Reboot your vacuum.
Fear not, it's just a simple thing like unplugging and re-plugging a device. This will not delete any of your saved customization or mapping. Hopefully, this may fix the "error 5" issue if your vacuum is just experiencing a software glitch.
You can reboot your Roomba by continuously pressing the "Docking" and "Spot" buttons for about 15 seconds. After that, charge your Roomba for at least 16 hours with the charging cord plugged directly into the vacuum (try not to use the docking station).
Step 4: Try replacing the Battery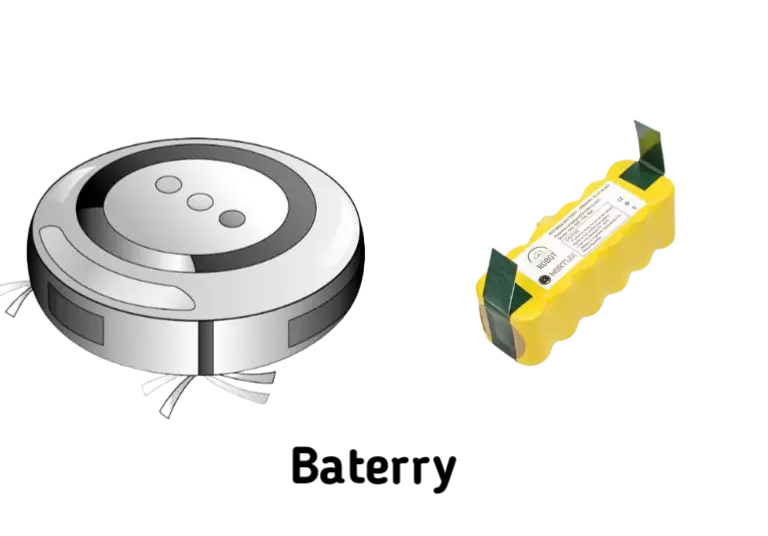 There's a chance that your Roomba's battery is faulty, and as a result, it can't hold a charge, suspects something is wrong and displays the "charging error 5" message. So, try replacing your vacuum's battery and see if it works!
I hope you know how to replace the old battery with a new one. Just buy a new one from Amazon and then replace it with the old one. That's all. With a new battery, your Roomba should start working again.
Best Seller
iRobot Authentic Extended Life Battery
Upgrade your cleaning game with this high-performance battery. Designed for longer run times and efficient power usage, ensuring your robot can tackle even the toughest messes
5. Hard Reset your Roomba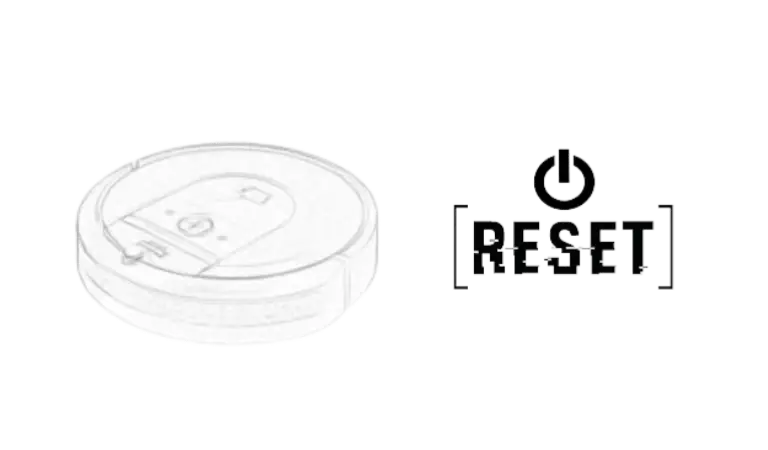 You only have one option left: restore your device to factory settings.
Remember: if you perform a factory reset, all your saved settings, including mapping and other customizations will be erased permanently. You have to reconfigure your Roomba and remap your entire house.
However, you can do this manually or via iRobot Home App. Thankfully, we have covered this article before and you will find that from this link.
Here is how you can do it via Irobot Home App:
Open i-Robot '

Home App'

Go to '

settings'

.

Then tap on "Remove/Factory Reset."
Roomba will now take a reset and will return to its factory settings. After a hard reset, I hope your problem will be solved.
---
F.A.Q.s
Q. Nothing worked! What to do?
In this case, you have nothing else to do. But yes, you can try buying a new home base. It's possible that the charging dock is malfunctioning, which is why your Roomba isn't charging.
But if the problem remains even after buying a new charging dock, contact Irobot Customer Care.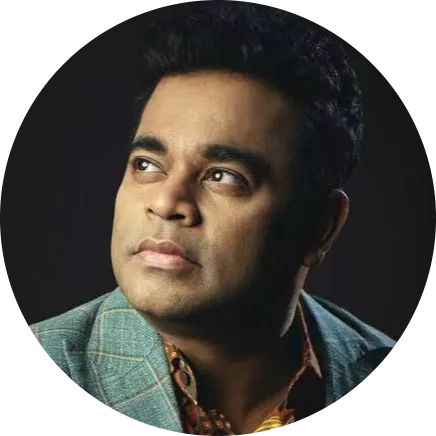 Abdul Kader is the CEO and founder of Homespoiler.com. With his expertise in electronics repair, he provides in-depth information on how to fix appliances, wiring, and other electrical-related issues. More about us