To factory reset an Onn Roku TV, there are two different methods.
One is by pressing the physical reset buttons at the back of the TV, and the other is by going to the TV's settings menu and then selecting the reset option.
Both processes are easy and require only a few minutes to complete.
In this article, I will explain the process of resetting an Onn Roku TV using a remote control and how you can do that when the TV's screen is completely black.
Let's dive in…
How To Hard Reset Onn Roku TV?
You can reset your Onn TV by pressing and holding the reset button using a pen for about 20 seconds or by going to the TV's settings and then clicking on the "factory reset" option.
Here are the detailed guidelines:
Method 1: Factory Reset Onn TV Using a Remote
Resetting the TV from the settings menu is a bit more complicated than the manual method.
But it works really fast and is more effective.
Here's how:
That's it…
It will now gradually reset everything to its factory setting.
Once everything is booted back up, you will go back to the beginning as if you bought the new TV and took it out of the box.
Remember, a factory reset will erase all of the TV's data and settings you have made (such as WiFi and wired network setting information, Google account, and other login information).
Method 2: Resetting the TV Without Remote/Black Screen
Lost your remote, or is it not working?
Or your TV's screen is totally black and willing to perform a hard factory reset?
Well, you can reset or even turn on your TV without using any remote. This technique is particularly helpful when your TV has stopped turning on or the screen appears black despite the TV being on.
Anyway, here's how:
Power on the TV.
Then locate the reset button. (This is usually located on the back of the TV, near the inputs)
Once you find it, take a ballpen.
Now, press and hold the reset button for about 20 seconds using the pen.
Don't release the reset button until you see the Onn TV logo appear on the screen.
Once the logo appears, you can let it go.
Tips to Avoid Frequent Factory Resets
While factory resetting can solve many issues, it's best to avoid them when possible.
Here are some things I suggest to minimize the need for frequent factory resets:
Regularly update your TV's software and apps.
Avoid installing unauthorized or potentially harmful channels.
Clear cache and temporary files periodically.
Restart your TV from time to time to refresh its system.
These tips are proven and tested and work in almost 95% of cases.
Have a nice day, dude!
---
F.A.Q.s
Q. What will happen if I reset my Onn Roku TV?
If you're considering resetting your TV to its factory settings, you should keep a few things in mind.
☞ First, it's important to note that a factory reset will erase all of your data and settings. This includes any saved passwords, preferences, and customized settings.
☞ Second, a factory reset will remove any third-party apps installed on your TV. This means you'll have to re-install any apps that you want to use after the reset is complete.
☞ Third, a factory reset will reset your TV's firmware to its default state. This could potentially cause compatibility issues with your TV and any external devices.
Q. Does a factory reset affect hardware?
No, a factory reset will not affect the hardware of your device. This will only reset the software back to its original state.
Almost all modern TV brands provide this feature. A factory reset may be a good option if you are having problems with your device.
Q. Is hard reset and factory reset the same?
There is a lot of confusion regarding hard reset and factory reset. People often think they are the same, but they are pretty different.
A factory reset is when you reset your device to its factory settings. All your data will be erased, and you will have to start from scratch.
A factory reset is usually done when you have significant problems with your device and want to start fresh.
On the other hand, a hard reset(reboot) is a simple reboot of your device. It does not delete any data. This is usually done when your TV faces minor problems like no sound or signal.
Q. Why should I reset my Onn TV?
You might want to reset your TV for a few different reasons.
Maybe you're selling your TV and want to erase all your data before handing it over to the new owner.
Maybe your TV is experiencing technical difficulties, like not turning on or having signal or

sound issues

.

Or maybe you want to start from scratch with a clean slate.
If you're wondering when the best time to reset your TV is, the answer is pretty simple: whenever you need to!
Whether it's for troubleshooting purposes, to prepare for a sale, or just for a fresh start, there's no wrong time to hit that reset button.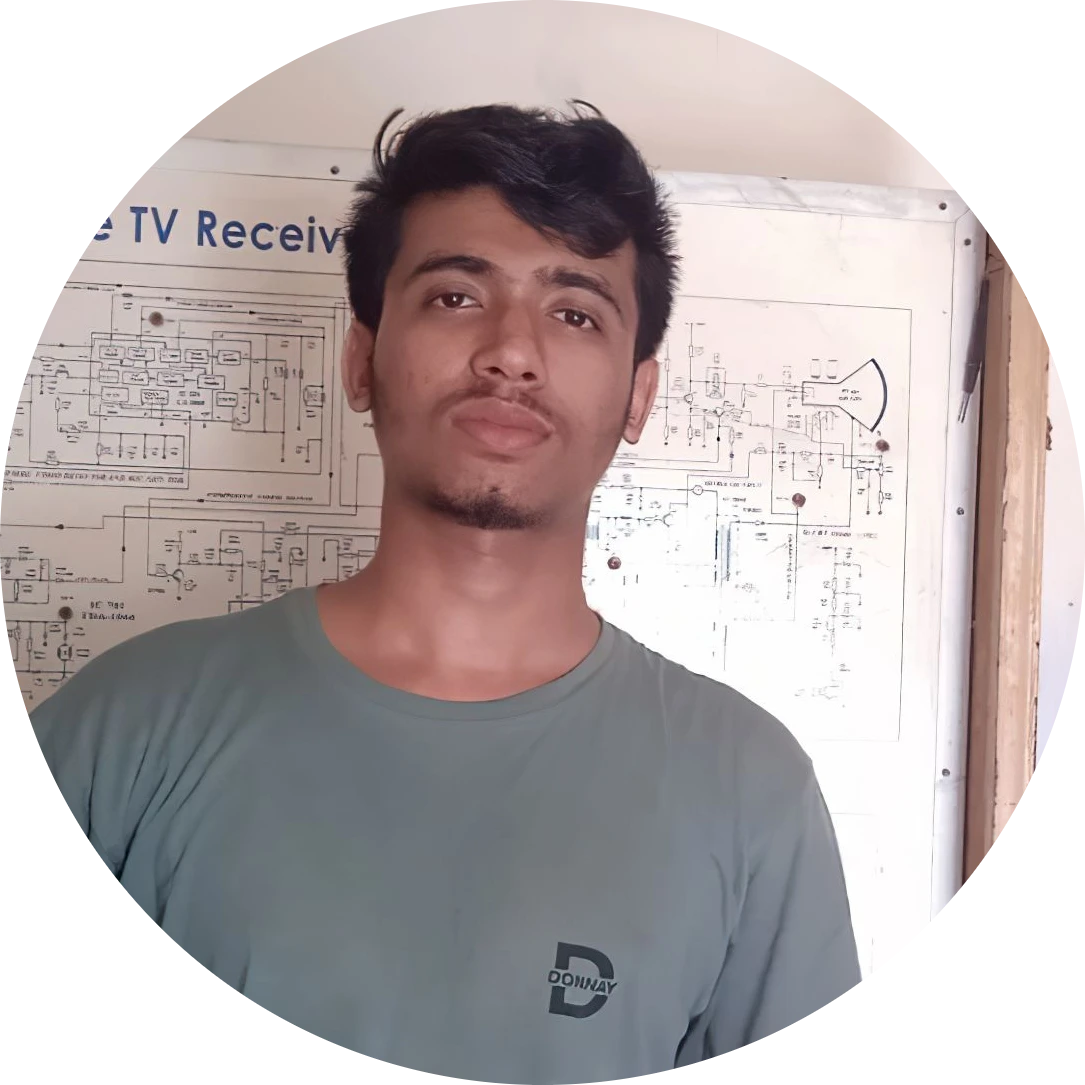 Abdul Kader, a handy guy and experienced founder of a TV repair shop in Gulshan, Dhaka, Bangladesh. He is mainly an expert in understanding and repairing different types of issues with Smart TVs and providing helpful insights on how to keep them in good working order. Read his Full Story.