Many different Onn TV models exist, and they all share some common problems you might encounter while trying to set them up or using them regularly. These issues can range from irritating to downright infuriating, but there are easy ways to fix most of them so you can get back to watching your favourite shows in no time.
Here's a quick troubleshooting guide to some of the most common Onn TV problems so you can see how simple it is to resolve any snags you may come across!
Onn TV problems fixing guide
It can be challenging to decide where to start troubleshooting or what problem you are facing. That's why I have divided this troubleshooting guide into different sections so you can read the specific part you need!
But before that, take a look at the bellow table. You will get a primary idea about your Onn TV's common issues and basic troubleshooting steps. 
| Problems | Reasons | Solutions |
| --- | --- | --- |
| Onn TV won't Turn on | Damaged remote/power cable | Check remote/cables |
|  Remote not working | Dirty battery contacts | Replace battery/clean IR sensor |
| TV black screen | software glitch/wrong input | reboot your TV |
| TV has no Sound | Software glitch/damaged speaker | Reboot your TV/replace the speaker |
| TV not connecting to wifi | Faulty modem/TV software glitch | Restart your modem/check the connection setting |
| TV volume too Low | worn-out speaker/wrong MTS settings | Change the MTS settings |
1. Onn TV not Turning on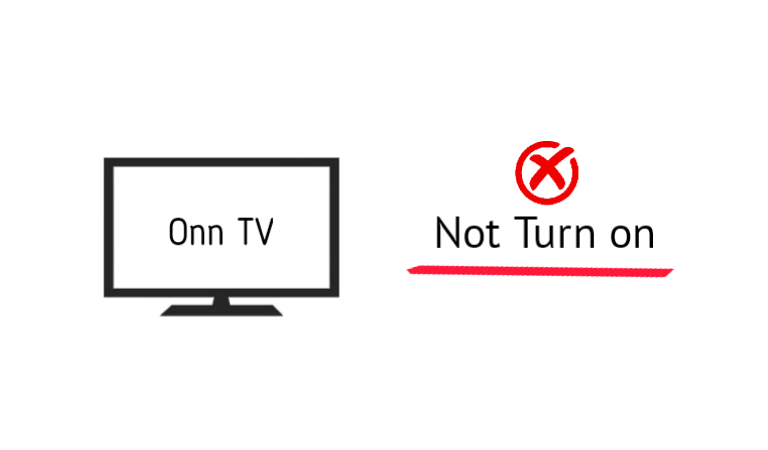 There are a few possible explanations for this problem. It could be due to a faulty power outlet, damaged remote control, faulty power cable or worn-out motherboard.
To troubleshoot this issue, first ensure that the TV is plugged into a working power outlet and all of the TV's cables are firmly connected. If it is, try resetting the TV by pressing and holding the reset button.
Contact Samsung customer service for assistance if the TV still won't turn on. But before that, read our detailed guide on how to fix if Onn TV won't Turn on.
2. Onn TV remote not Working
Your TV's remote is not working because maybe the battery is dead, the power button is stuck, the IR sensor is dirty, or the remote is completely broken.
To troubleshoot your TV remote, follow the below steps: 
✔ First, remove the batteries and then clean the battery terminals with isopropyl alcohol.
✔ Then check the batteries. If the batteries are low, try replacing them with new ones.
✔ Make sure nothing is blocking the IR signal between the remote and the TV.
If nothing works, your remote might be completely damaged. Before making any decision, please read our complete guide on fixing Onn TV remote issue. 
3. Onn TV has no Sound
There are some possible reasons why your Onn TV has no sound. They could be:
The mute button may be turned on.
The TV speaker isn't working correctly.
Something may be obstructing the TV speakers.
An internal software fault may be affecting your TV.
The TV might be hooked up to a muted external device, or its Volume may be turned down.
To fix sound issues in your Onn TV, ensure that the Volume is turned up. If it is, consider changing the audio settings.
Ensure the audio equipment attached to your TV and any audio connections, such as HDMI or optical output, are set to the correct input. If nothing works, factory reset your TV.
✨ Detailed Guide: Onn TV sound Issues? (5 ways to Fix)
4. Onn TV volume is too Low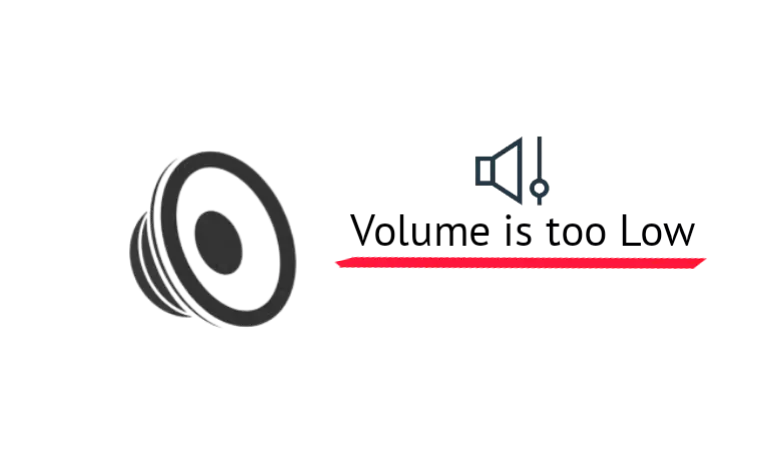 There are a few reasons your TV's Volume might be too low. One possibility is that your TV's audio output settings are too low. Another possibility is that your TV's speakers are damaged or not working correctly. It may also be that the sound of the show you are watching is low by default.
To troubleshoot this issue,
First, check to see if the Volume on your TV is turned down low.
If the Volume is turned up on your TV and you're still having trouble hearing it, the next step is to check your TV's audio settings.
If you have an audio receiver or sound bar, turn it on and set it to the correct input.
But if none of the above methods works for you, it's possible that the sound of the show you are watching is low by default or your TV's speakers are damaged or blown. In this case, you'll need to replace the speakers.