If you are receiving a 'No Signal' message on your LG TV, it means the TV is unable to detect any incoming signal from the selected source or channel.
Most of the time, this issue typically occurs when there is a problem with the connection between the TV and the signal source or when the TV is not properly tuned to receive the signal.
Anything could be the cause!
In this article, I will walk you through the step-by-step process of how you can troubleshoot the 'no signal' issue on your LG TV and get the TV back to its normal state!
Let's dive in…
How To Fix LG TV No Signal
Perform an HDMI reset.
Scan the Channel List using 'Auto Tuning' Feature.
Leave the TV Unplugged for About 1 Hour.
Check the Antenna or Cable.
Test with Another TV (if available)
Here are the detailed explanations:
Step 1: Perform an HDMI Reset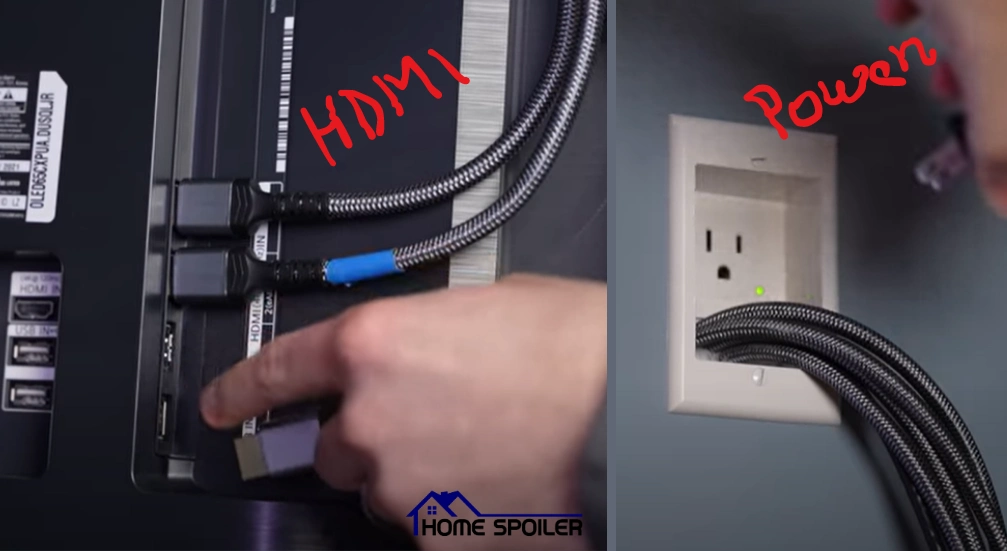 HDMI resetting goes one step further than power cycling!
In power cycling, you just power off the TV and then turn it back on after a while, but in HDMI resetting, you are going to make this cycling process even more robust.
This will reset all the HDMI connections and also refresh the signal-processing unit
However, here's how:
Disconnect the TV from the power outlet completely.
Similarly, disconnect all the HDMI and other devices connected to the TV.
Wait for 5 minutes.
During this time, press and hold the TV's power button for about 20 seconds.
Once done, power the TV back on.
That's it…
Now check whether the TV is receiving the signal. If not, proceed to the next step.
Tip: Try leaving the TV unplugged for about 1 hour. This is an extended version of the power cycle, which resets the TV more thoroughly and may fix your issue.
Step 2: Re-scan The Channel List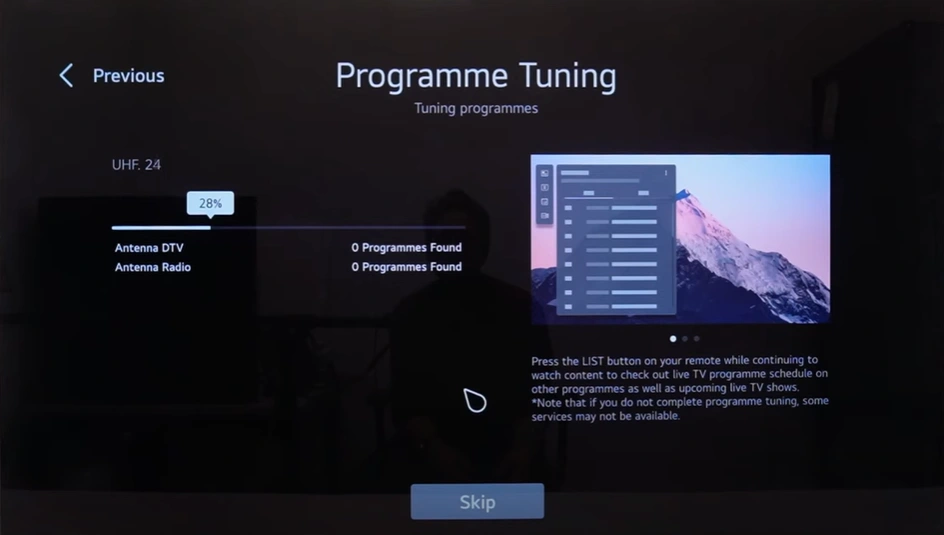 Though it's not a reliable solution, but worth trying!
Basically, Auto Tuning or Auto Scan is a built-in functionality that allows the TV to search and identify available channels.
It essentially resets the TV's channel list by scanning for all the available channels in your area and storing them in the TV's memory.
However, here's how:
Go to All Settings.
Click on 'General,' then 'Programmes.'
Select 'Programme Tuning and Settings.'
Now, choose 'Auto Tuning.'
Pick your preferred option and click 'Next.'
That's it!
TV will scan for all the available signals, and it may take up to 3 minutes. After it's done, press the "Input" button on your remote and choose 'Live TV.'
Your TV should be working now!
[If you encounter a "not programmed" message, refer to this article for further assistance.]
Note: If the Auto Programme Tuning finds 0 programs, go to settings and adjust the Broadcast Country Location to match your actual location. If it's already correct, change it to USA, UK, or Canada. Then, run 'Auto Programme Tuning' again.
Step 3: Check Antenna or Cable
If you rely on an antenna or cable for your TV signal, ensure that the connection is secure and that the cable itself is in good condition.
Loose or damaged cables can lead to the "no signal" error on your LG TV.
So, start by examining the cable that connects your TV to the antenna or cable outlet. Look for any visible signs of damage, such as cuts, bends, or exposed wires.
If you spot any damage, replace the cable with a new one.
Then, check that the cable is firmly and properly connected to both your TV and the signal source (antenna or cable outlet). Ensure that the connectors are snug and haven't come loose over time.
Step 4: Make Sure You Have Selected the Right Input
In order to get the signal, you have to select the right input.
If you're using an antenna:
Press the "input" button on your remote control.
Navigate to the "All Inputs" option.
Choose "Live TV" from the list.
That's all you need to do.
If selecting 'Live TV' doesn't solve the issue, go back to Step 2 and run the 'Auto Tuning' feature again.
Similarly, if you're using an HDMI device, choose that particular HDMI input, or if you're using an SAT Top box, choose 'AV'.
Remember: Input selection is the key here. If you're using an Antenna but select HDMI or AV as input, TV will throw a 'No Signal' message at your face. So, choose what you are using.
Step 5: Test with Another TV (if available)
If you've got another TV handy, you can do a quick test to find out why your LG TV is showing a "no signal" message.
Simply plug in the Antenna/HDMI cable that's currently connected to your main TV into the second TV instead.
Turn on the second TV and choose the right input source, like HDMI, cable, or antenna. (As I mentioned in Step 4).
Now if the second TV gets the signal and shows content, it means the cable and signal source are working correctly.
But If the second TV works with the same cable and signal source, it's likely that the issue is with your main TV. Either the main board is faulty or the signal processing unit is malfunctioning. In this case, you need to replace the mainboard.
---
F.A.Q.s
Q: Should I Factory reset my TV?
Sure, you can factory reset your LG TV.
However, resetting will erase all of your customized settings and preferences. You will need to set up your TV again from scratch after the reset is complete.
Q: Why does my LG TV display a 'No Signal' message?
The 'No Signal' message on your LG TV typically appears when the TV is unable to receive a signal from the connected source, such as a cable box, gaming console, or antenna.
It could be due to a loose cable connection, incorrect input selection, or a problem with the connected device.
Q: My LG TV says "No input detected"
If your LG TV is displaying the "No input detected" message and advises you to check the external input, it means that it's not receiving input from your HDMI source.
There are a few things you can do to fix this issue:
Check that all of your HDMI cables are properly plugged in.
If you're using an HDMI splitter, make sure that it's properly connected.
Check your HDMI source (e.g. Blu-ray player, cable box, etc.) to see if it's turned on and set to the correct input.
Try a different HDMI cable.
If you're still experiencing the issue, you may need to factory reset your TV.
Q: Why does my TV display this message only on specific inputs?
It could indicate a problem with those specific input ports on your TV.
In such cases, you can try using a different HDMI port or other available input options to see if the issue persists. If the problem persists across all inputs, it may require further technical assistance.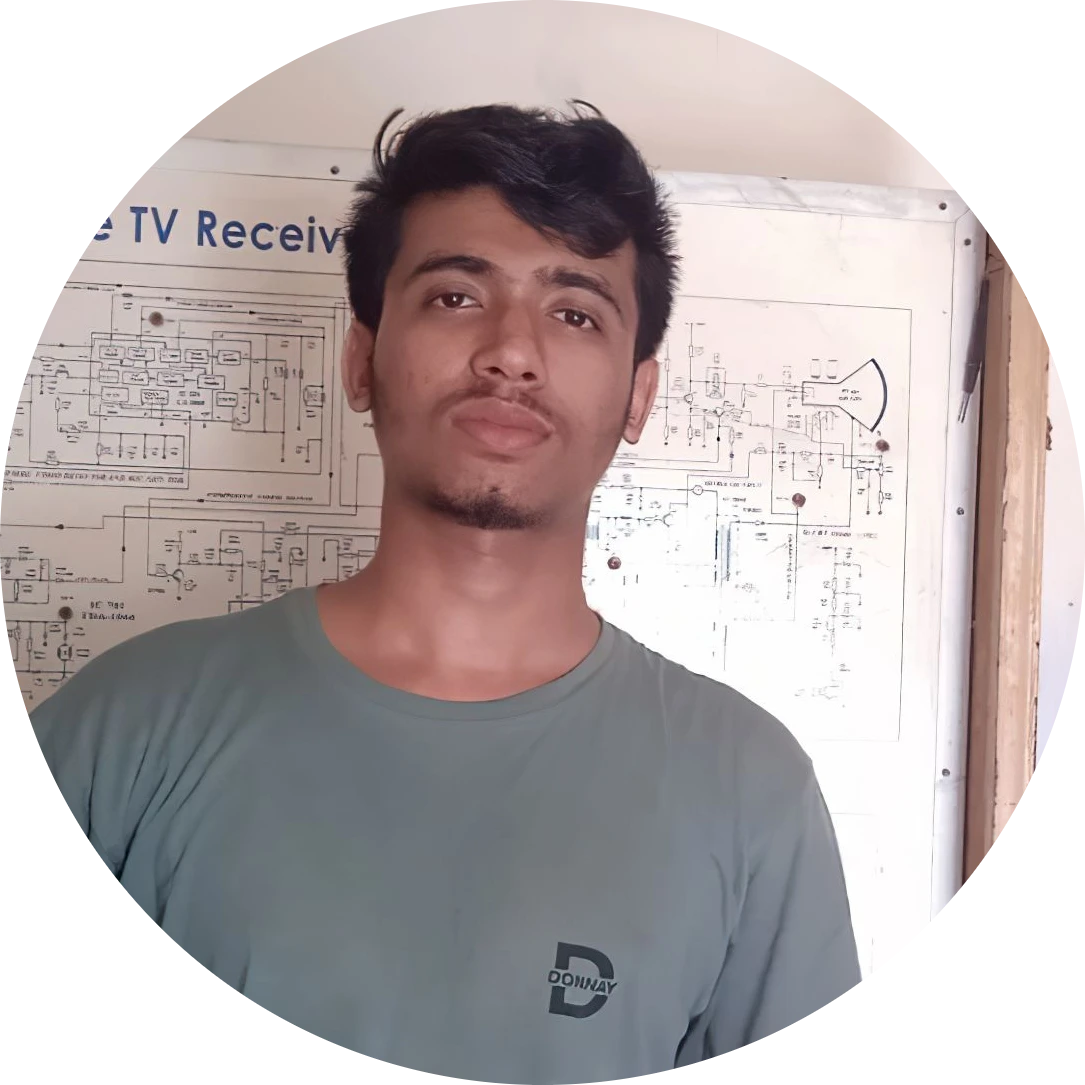 Abdul Kader, a handy guy and experienced founder of a TV repair shop in Gulshan, Dhaka, Bangladesh. He is mainly an expert in understanding and repairing different types of issues with Smart TVs and providing helpful insights on how to keep them in good working order. Read his Full Story.