TV is plagued with a variety of issues, ranging from a refusal to turn on, to getting stuck on the logo screen, to being unable to connect to WiFi. And the "no signal" issue is just one of them. This error means that the TV isn't getting any signals to display content.
Often, poor weather conditions or hardware problems are the root causes, but a loose or broken cable can also be the culprit.
In this guide, I will shed light on the reason why your LG TV is displaying the "No Signal" message and the steps you need to take to resolve it.
Identifying why LG TV is saying no signal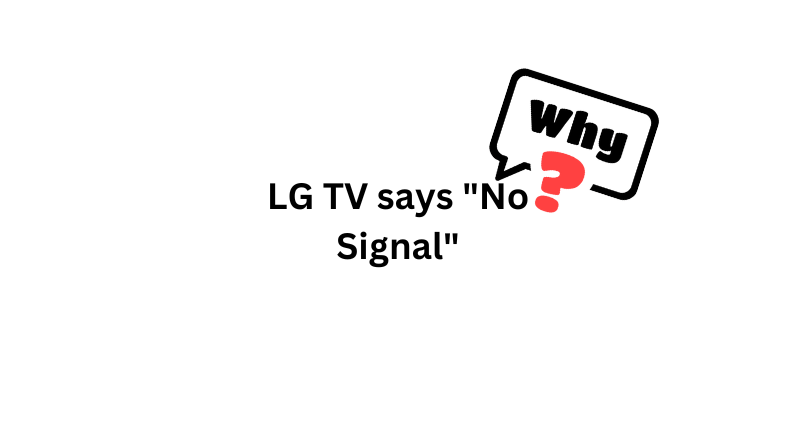 Identifying the root cause is the first step when troubleshooting. Knowing what's causing the problem can help you customize your strategy and identify the best fix.
1. Common Symptoms
Your LG TV is experiencing signal issues if there are,
Black screen: Your TV screen will be completely black, with no image or video displayed.
"No Signal" message: Your TV may display a message such as "No Signal" or "No Input."
Frozen image: If the signal is weak or interrupted, you may see a snowy image on your TV screen.
2. Root cause
Possible causes for your LG TV's no signal issue are various, including software faults, malfunctioning signal cable, damaged port, or wrong input.
Here are the possible reasons:
Wrong input.
TV's software glitch.
Source device issue.
Ways to troubleshoot the 'no Signal' issue on LG TV.
In short: To troubleshoot the 'no signal' issue on your LG TV, turn off all the HDMI devices that are connected to it. Then, unplug them from the TV. Take a break for 60 seconds, then plug all the cables back in.
Before moving into detailed step-by-step instructions, look at the bellow table.
| Reasons | Solutions |
| --- | --- |
| Loose Antenna/HDMI cable | Tighten the Cable |
| Software Glitch | Reboot/Reset |
| Wrong input | Choose the correct input |
Step 1: Do the basic things first.
A common starting point for fixing the no signal problem in an LG TV is to check the cable, unplug it, and plug it back in or try a different input port.
Here's what you have to do:
Check cables and connections: Make sure the HDMI cables and any other devices you use are properly connected and tightened.
Select the correct input: Check your TV's manual or on-screen menu and choose the correct input.
Power cycle the devices: Power off all the devices (such as cable box, DVD player, gaming console, etc.) connected to your TV and unplug them from the power source. Wait for a minute and then plug them back in and power them on.
Check for any service outages: Contact your cable or satellite provider if there is an outage in your area.
Try a different source: if your source is set to cable or satellite, switch it and see if that changes anything. Or, try a different input device, like a Blu-ray player or game console. In some cases, you may need to restart your TV to recognize these devices after making these switches.
Check the source device: Connect a different device to your TV and see if the issue is with the device or with your TV.
Step 2: Going Deeper
If the signal issue persists despite attempting basic fixes like rebooting the TV or selecting the correct input, consider resetting the TV back to its original settings or running an auto-program scan.
♦ Factory reset the TV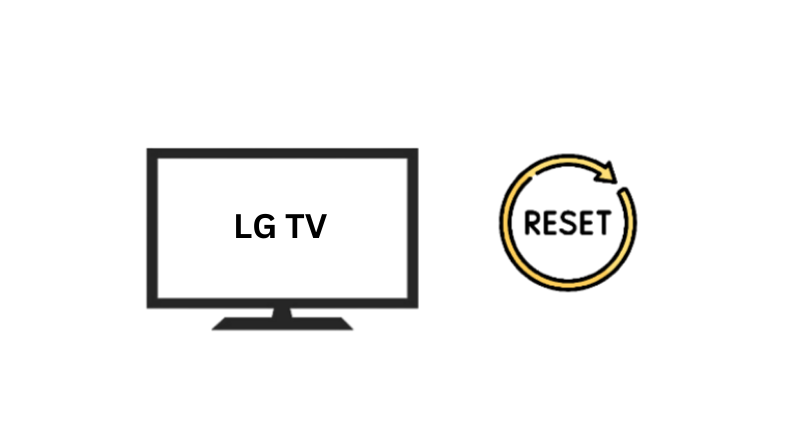 I'm aware of what's on your mind. Have no fear, the reset process is a simple one and won't harm your TV in any way. It will only delete any corrupted files or newly installed software and revert the TV back to its default settings.
However, here's how you can reset your TV:
Press the "Settings" or "Menu" button on your remote control to access the TV's settings.
Navigate to the "General" or "System" settings option.
Select the "Reset" or "Factory Reset" option.
Confirm the reset action when prompted.
WARNING: resetting will erase all settings and preferences, including network and cable settings, custom picture settings, and audio settings. You will need to set up your TV again from scratch after the reset is complete.
♦ Run the Auto program feature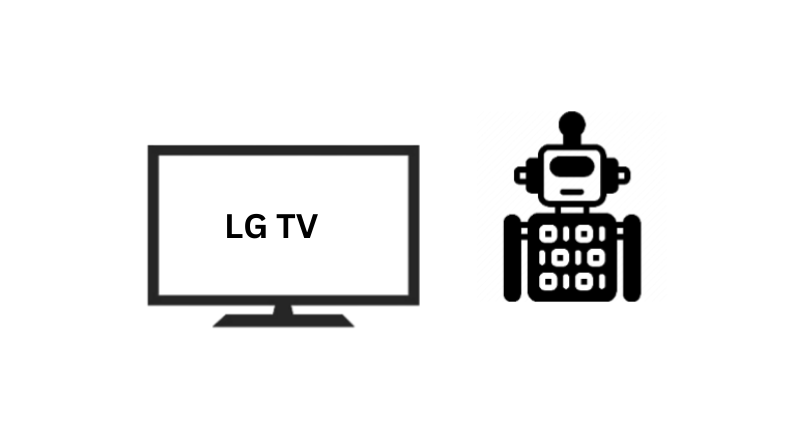 Sometimes your TV needs to be re-programmed. Adjusting a few settings can fix your problem.
The Auto Program feature on LG TV is designed to automatically change specific settings and typically fixes the signal issue within one or two attempts.
Here's how to do this:
Press the Home or Menu button on the remote.
Select Setup or Settings.
Select Channel.
Select Auto Tuning or Auto Program.
Select Start.
Ensure that your device completes the scan to 100%. Failure to do so may result in some channels not appearing in the list. If you encounter a "not programmed" message, refer to this article for further assistance.
Every model has its own unique approach to auto-programming. The instructions and terminology outlined in the guide above may not match your model.
Step 3: Thinking outside the box
Sometimes the obvious solutions just don't work. In these cases, thinking outside the box and exploring alternative approaches are important.
Let's start with the common causes. If the problem is due to a loose cable, instead of simply checking the connections, try using a different cable altogether. A new cable can often resolve the issue if the old one is damaged or worn.
Another innovative solution is to swap the input source. For example, switch from HDMI to coaxial cable. This will help you determine if the problem lies with the input source or the TV itself.
---
F.A.Q.s
Q: My LG TV still says no signal, but everything is fine!

In this case, there might be an issue with your TV, or the input jack may be malfunctioning.
It's better to call an experienced repairer to look at your TV. You should contact LG customer care if your TV has a valid warranty.
Q: My LG TV says "no input detected"
If your LG TV is displaying the "No input detected" message and advises you to check the external input, it means that it's not receiving input from your HDMI source. There are a few things you can do to fix this issue:
Check that all of your HDMI cables are properly plugged in.
If you're using an HDMI splitter, make sure that it's properly connected.
Check your HDMI source (e.g. Blu-ray player, cable box, etc.) to see if it's turned on and set to the correct input.
Try a different HDMI cable.
If you're still experiencing the issue, you may need to factory reset your Sony TV.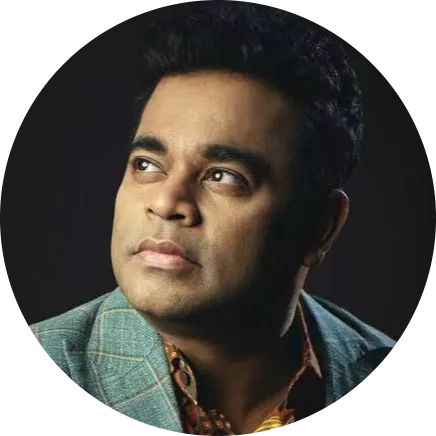 Abdul Kader is the CEO and founder of Homespoiler.com. With his expertise in electronics repair, he provides in-depth information on how to fix appliances, wiring, and other electrical-related issues. More about us