If your Westinghouse Roku TV is stuck on the logo screen, it could be due to one of the following reasons:
Internal memory is overloaded.
TV encountered a system glitch.
Firmware file has been corrupted.
Most of the time, one of the above four is the main culprit.
However, in this article, I will break down everything how you can easily fix this issue.
Let's dive in…
Why is my Westinghouse Roku TV stuck on the Logo Screen?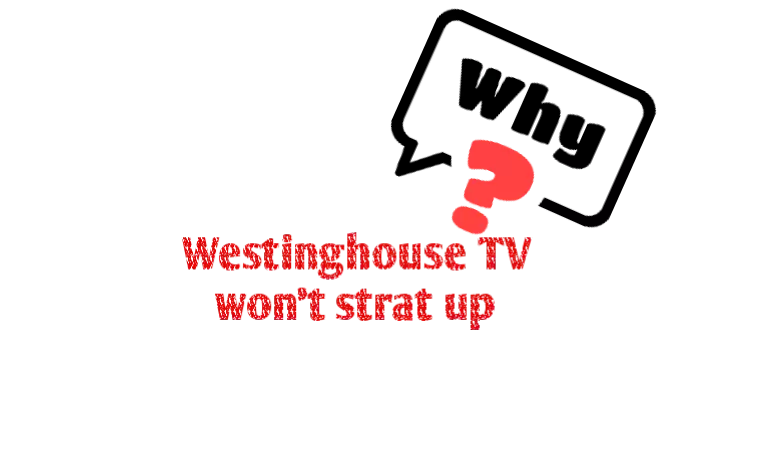 Your TV is stuck on the loading screen because there is a glitch with your TV's firmware.
This is the main cause for your TV being stuck on the logo screen.
Another factor that could be at play is a problem with the TV's HDMI connection.
If this connection is loose or damaged, it can result in your TV getting stuck on the logo screen.
Similarly, hardware or system issues, such as faults with the motherboard, can also be a culprit in causing this issue.
How to Fix Westinghouse TV Stuck on Logo Screen
Perform an HDMI reset.
Flash the firmware with the latest version.
Replace the HDMI cord.
Here are the detailed guidelines:
Step 1: Perform an HDMI reset/Power Cycling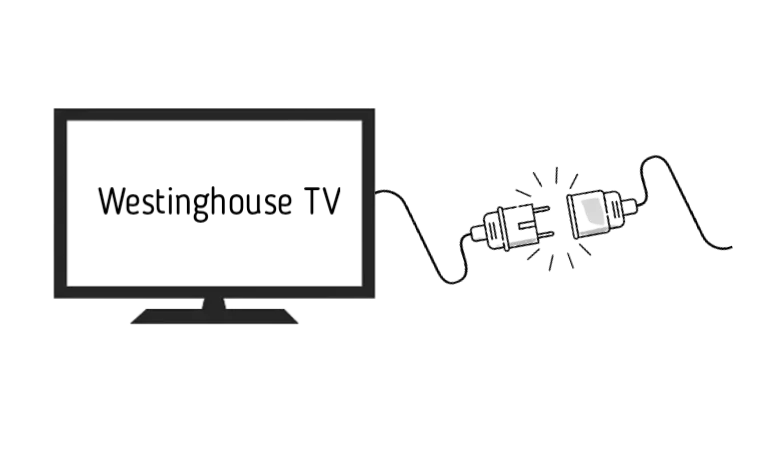 I know this is something no one even wants to hear, even me!
But it really works!
The reason is, sometimes the TV gets affected by a temporary system glitch from the HDMI connection or the firmware. When this occurs, all the usual functionality of the TV stops working for some time or gets stuck in a loop.
In these cases, power cycling is kind of a lifesaver.
Here's how:
Disconnect the TV completely from the power source.
Similarly, disconnect all the HDMI-connected devices from the TV.
Wait for 5 minutes.
During this time, press and hold the TV's power button for about 30 seconds. (be patient)
Once done, power the TV back on.
Now, check whether the TV is working correctly.
If not, proceed to the next step.
Tip: Do this again and again, at least 3 times. Sometimes the first one or two attempts don't do the trick, but the third one solves the issue.
Step 2: Factory Reset your TV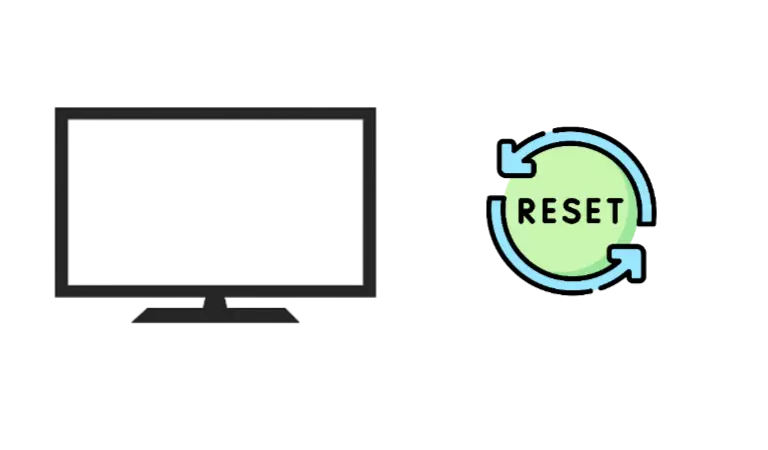 If power cycling doesn't fix the problem, reset the TV to the default settings.
There are different methods to perform a factory reset, including using a remote and without a remote.
I will discuss both ways so that you can do it even if you can't enter your TV to reset or you lose your remote control.
☞ Using Remote
To perform a factory reset on your Westinghouse TV without using a remote:
First, go to "Settings."
Then "System."
Navigate to "Advanced System Settings"
Choose "Factory Reset"
Finally, tap on "Reset Everything."
☞ Without a Remote
If you can't enter your TV or your remote isn't working, you must do it manually.
You will find a reset button on the backside. To reset your Westinghouse TV without a remote, follow these steps:
Turn on your TV.
Then locate the reset button. (As shown in the picture)
Press and hold the reset button for 30 seconds, then release.
Now your TV will turn off and get reset. After a while, you will see the set-up screen.
I hope after a factory reset, your TV's problem will be fixed. Let me know in the comment box.
Remember: resetting your TV to its factory settings will erase everything, including your data and settings.
Step 3: Update the TV's Firmware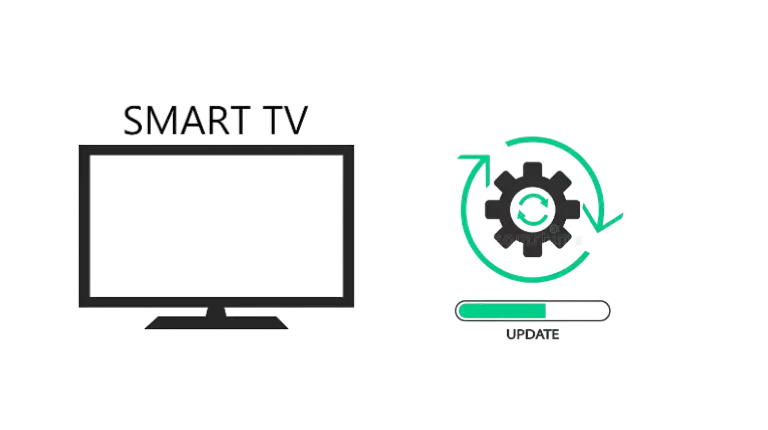 As I mentioned earlier, TV can be stuck on the logo screen if its firmware is outdated.
Westinghouse releases new monthly updates to improve its system's performance and eliminate various minor bugs. If you update your TV, there is a chance that your problem may be fixed.
Here's how:
Go to the Westinghouse website and download the latest software update for your TV model. Make sure you select the right model number.
Once the download is done, right-click the software file and choose "Send To" and then "Extract" (or "Zip"). This will open an extraction program on your screen.
Connect a USB drive to your computer and copy the downloaded software file to the drive.
Click "Start," go to "(My) Computer," and right-click on the icon for your USB drive. Select "Eject" to safely disconnect the USB drive from your computer.
Turn off your Westinghouse LCD TV, plug the USB drive into the TV's USB port, and then turn the TV back on.
TV will automatically recognize the USB drive and start updating the software.
Once the update is complete, you'll see a message on the screen telling you to remove the USB drive from your TV.
---
F.A.Q.s
Q. Nothing worked, What to do?
Call a technician if you've tried everything and can't solve the problem! Because of their experience, they can resolve the issue quickly.
But if your TV is under warranty, contact your nearest Westinghouse service center, and they will come out and instantly solve the problem.
Q. Can a power surge cause my Westinghouse Roku TV to get stuck on the logo screen?
Yes, a power surge can potentially cause your Westinghouse Roku TV to get stuck on the logo screen. Power surges can damage the TV's hardware and software, leading to startup issues.
Q: Can outdated software cause my Westinghouse TV to be stuck on the logo screen?
Yes, outdated software can potentially cause your Westinghouse Roku TV to be stuck on the logo screen. It's important to regularly check for and install any available software updates to ensure that your TV is functioning properly.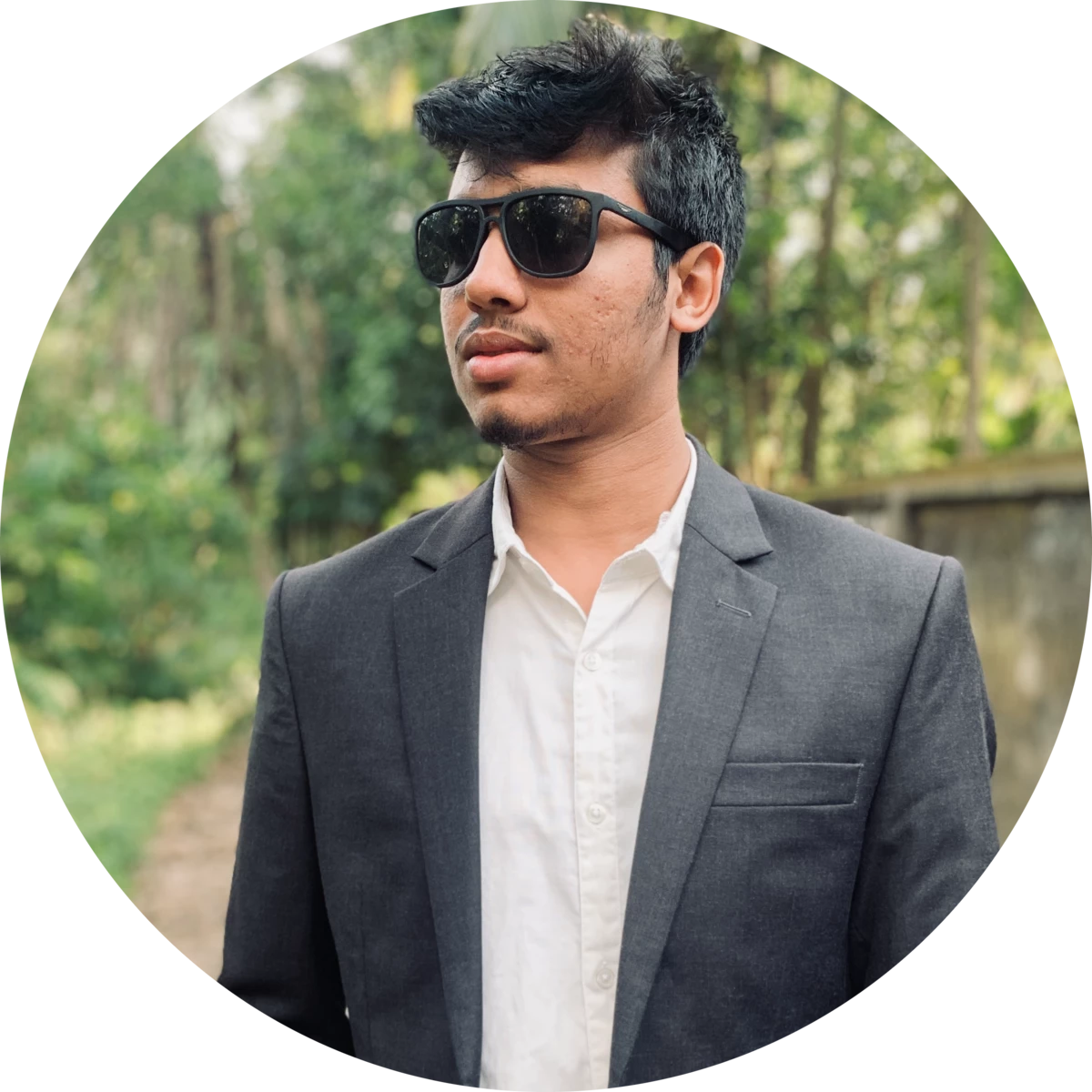 Abdul Kader, a handy guy and experienced founder of a TV repair shop in Gulshan, Dhaka, Bangladesh. He is mainly an expert in understanding and repairing different types of issues with Smart TVs and providing helpful insights on how to keep them in good working order. Read his Full Story.