Hooray! You just bought yourself a fantastic new Westinghouse Roku TV, and now you want to get it set up and start enjoying your favourite shows and movies.
When you turn on the TV, however, instead of seeing your favourite show's logo, you see a screen that says Initializing… with the Roku logo in the middle. You try pressing buttons on the remote control or changing the input source to see if you can get it working, but nothing seems to work.
However, there are several ways to fix this problem and return your TV to normal functioning right away. This guide will show you how to fix a Westinghouse Roku TV stuck on the logo screen so you can immediately return to binge-watching your favourite programs!
Why does my Westinghouse Roku TV stuck on Logo Screen?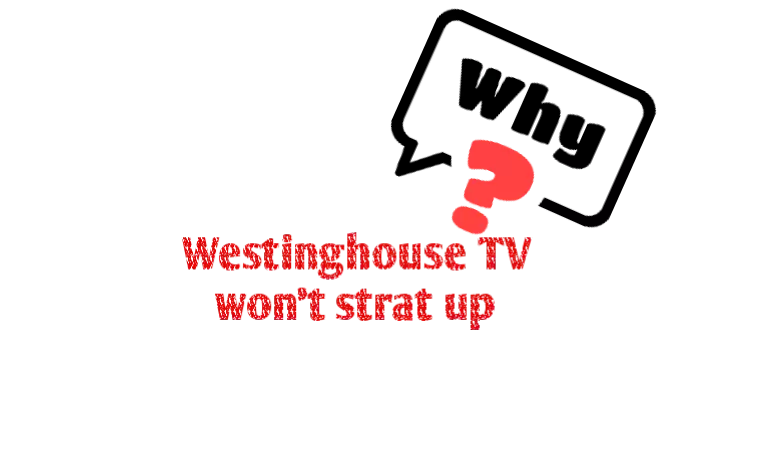 One possibility is that there is an issue with the TV's firmware. This is the most common reason the Westinghouse TV is stuck on the logo screen. If the firmware is outdated, you will have to deal with this problem. Another possibility is a problem with the TV's HDMI connection. If the HDMI connection is loose or damaged, it can cause the TV to get stuck on the logo screen.
Other reasons such as a motherboard fault or other hardware or system issues can also trigger this issue.
Westinghouse TVs stuck on the logo screen issue fix
First, try unplugging the TV and then plugging it back in. If that doesn't work, try resetting the TV. To do this, press and hold the reset button on the back of the TV for 30 seconds. You may need to contact Westinghouse customer support if neither fixes the problem.
I'll go over all possible solutions in further depth below, including what you'll need to do to fix your TV. Basic troubleshooting for each issue is also provided here, which may save you time. So, keep reading!
1

. Unplug and Replug your TV/Soft Reset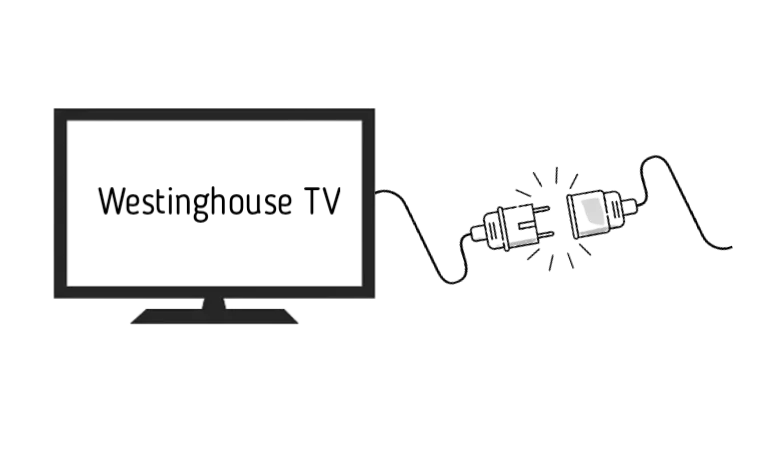 It may seem simple. But the most common method of getting your Westinghouse TV to come back on is to unplug it from the wall socket. Wait at least 60 seconds after unplugging.
Before plugging it back in, be patient and ensure it's been at least a minute. Find and press the power button on your Westinghouse TV for a minimum of 30 seconds while it is unplugged.
Make sure you're pressing the power button on your TV rather than the remote!
This will help to drain any remaining power from the TV and allow it to soft reset. This isn't the same as simply turning the TV on and off! After 60 seconds, plug the TV back in, and it should power on without a glitch. If your Westinghouse TV still won't turn on and is stuck on the logo screen, move on to the next step.
2

. Factory Reset your TV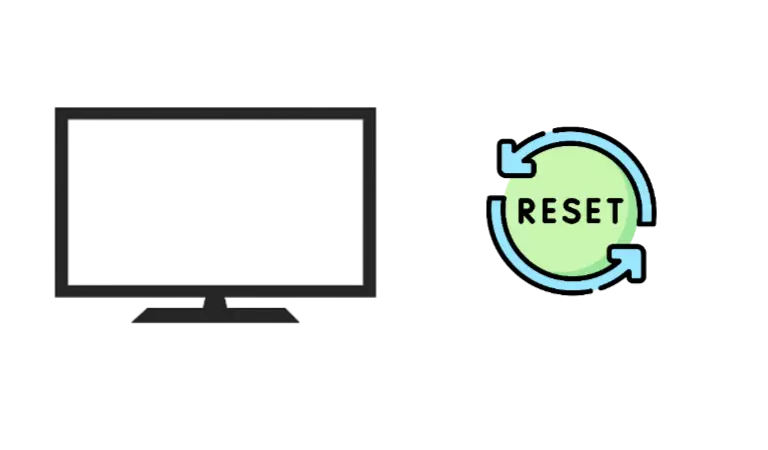 If unplugging and replugging your TV doesn't fix your problem, you must reset your Westinghouse TV to its factory setting.
There are different methods to perform a factory reset, including using a remote and without a remote. I will discuss both ways so that you can do it even if you can't enter your TV to reset or you lose your remote control.
☞ Using Remote
To perform a factory reset on your Westinghouse TV without using a remote, follow these steps:
First, go to "Settings."
Then "System."
Navigate to "Advanced System Settings"
Choose "Factory Reset"
Finally, tap on "Reset Everything."
☞ Without a Remote
If you can't enter your TV or your remote isn't working, you must do it manually. You will find a reset button on the backside. To reset your Westinghouse TV without a remote, follow these steps:
Turn on your TV.
Then locate the reset button. (As shown in the picture)
Press and hold the reset button for 30 seconds, then release.
Now your TV will turn off and get reset. After a while, you will see the set-up screen. I hope after a factory reset, your TV's problem will be fixed. Let me know in the comment box.
Remember that resetting your Westinghouse TV to its factory settings will erase everything, including your data and settings.
3. Update your TV's Firmware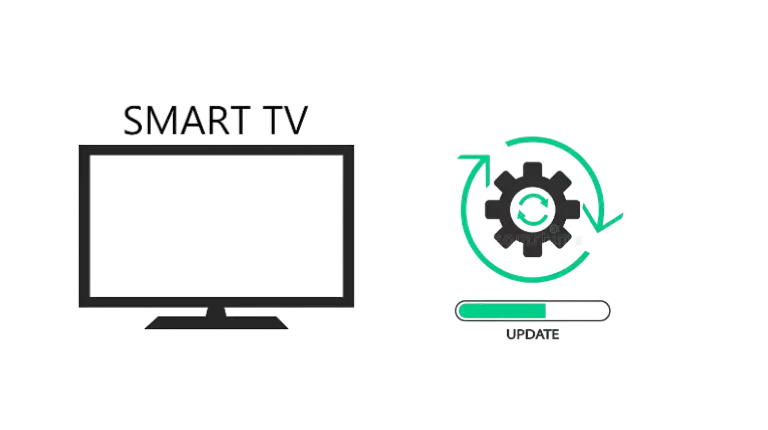 As mentioned, your TV may be stuck on the logo screen if its firmware is outdated. Firmware is software stored on a device, such as a TV, that helps to run the machine. Westinghouse TVs are no different, and it is crucial to keep the firmware up to date to ensure that the TV is running correctly.
Westinghouse releases new monthly updates to improve its system's performance and eliminate various minor bugs. If you update your TV, there is a chance that your problem may be fixed. To do that,
✔ First, download the latest firmware version from the Westinghouse website. (Be sure to choose the correct model number for your TV)
✔ Right-click the downloaded firmware file, then select "Send To," "Extract" (or "Zip"), and the extraction program loads onto the screen.
✔ Connect a USB drive to your computer and copy the downloaded firmware file to the drive.
✔ Click "Start," "(My) Computer," then right-click the removable device icon and select "Eject." (Disconnect the USB flash drive from the USB port on the computer once the icon disappears.)
✔ Power down the Westinghouse LCD TV, plug the USB flash drive into the USB port on the TV and then power the TV on.
The device will automatically detect the inserted USB flash drive and begin to upload the data onto the TV. Once complete, a prompt appears on the screen, telling you to remove the flash drive from your computer system.
---
FAQ
1. Nothing worked, What to do?
Call a technician if you've tried everything and can't solve the problem! Because of their experience, they can resolve the issue quickly.
But if your TV is under warranty, contact your nearest Westinghouse service centre, and they will come out and instantly solve the problem.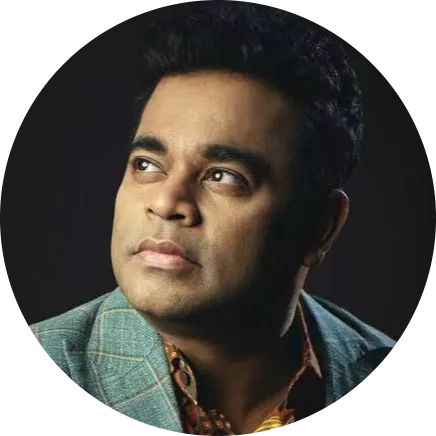 Hi, I am Abdul Kader. I have an appliance service company in Chandpur, Bangladesh. I love to discover and investigate new things and then share them with people.