When Roomba displays error 26, it means the vacuum is experiencing insufficient airflow.
This can happen if the filter is heavily clogged with debris or if the filter is completely damaged.
Either of these issues could be…
However, in this article, I will break down everything about error 26 on Roomba and explain exactly what you need to do to get your vacuum working again.
Let's dive in…
Why Does Error 26 Occur in Roomba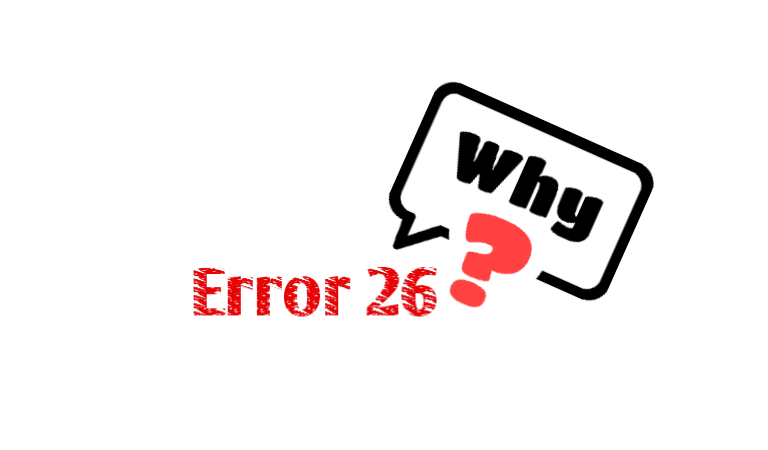 As I just mentioned, if the vacuum encounters any issues with airflow, it will instantly display Err 26 message.
However, the filter isn't always the culprit.
Sometimes, even when the filter is new and looks very clean, the Roomba can still throw this error. This may occur due to a blockage in the main brush, side brush, or if the head module is faulty.
Here's a list of potential reasons you might want to consider:
Blockage in the main brush.
Blockage in the side brush.
Damaged Head Module.
Dirty Filter.
Obstructed wheel.
How To Fix Roomba Error 26
Reboot your Roomba
Clean the dustbin and the filter.
Untangle the side brush, wheel, and roller brush.
Replace the filter
Here are the detailed guidelines:
Step 1: Clean the Filter
If your Roomba is displaying error 26, the most likely cause is a dirty filter.
So, your first job should be to check and clean the filter, even if you cleaned it a few days ago.
Actually, the filter protects the vacuum's internal mechanism from clogging or blocking with dust and debris, while also providing clean airflow.
However, over time, it gets heavily clogged and prevents proper airflow.
Here's how to clean it:
First, remove the bin from the vacuum and then empty it.
Now, grasp the sides of the filter and remove it from the bin.
Toss the filter on the trash can to remove any particles and then reinstall it.
Once done, place the bin back into the vacuum and turn it on again.
Now, check whether the Roomba is still displaying the same error. If yes, move on to the next step.
Remember, you can wash your dustbin with cold water for better cleaning, but you can't wash the Filter because the filters are not designed to be washed or to come in contact with liquid.
Step 2: Replace the bin filter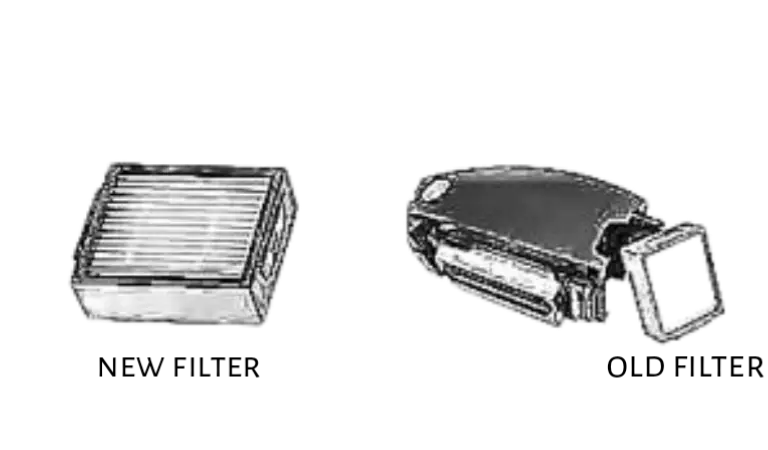 If cleaning the bin and filter doesn't solve this issue, try replacing the filter.
You might ask,
"Why should I? My filter is brand-new and it looks good."
Well, the filter is made of synthetic fiber or paper, which typically captures very small dust. However, even after properly cleaning the filter, some dust and debris may still remain.
Who knows, your Roomba might be detecting those!
In such a case, replacing the filter is a wise decision.
Here's how to replace the bin filter:
First, remove the dustbin from your Roomba.
Then, remove the old filter and insert a new one.
Finally, put the bin back in its place.
After replacing the filter, reboot your Roomba by pressing and holding the "Home," "Dock," and "Spot Clean" buttons.
Once the Roomba has rebooted, check if the issue has been resolved!
Remember, while replacing the bin filter, be sure to snap it into place so that it's secure.
Step 3: Factory reset your Roomba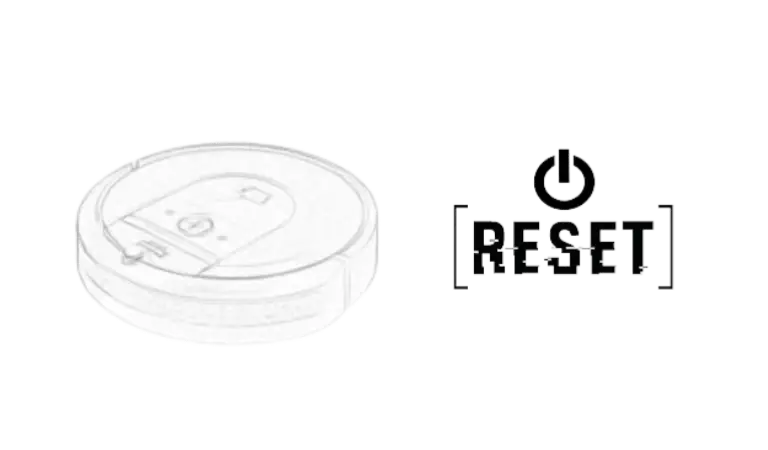 Now it's time to consider a factory reset!
Typically, I don't recommend a factory reset as the first step.
However, if the previous steps don't help you solve your issue, it's worth trying.
The reason is that if Err26 is caused by a system malfunction, a factory reset will restore the firmware and remove the corrupted file.
If you're unsure about how to reset a Roomba, we have a detailed step-by-step guide for you.
Here is the link.
Step 4: Replace the Head Module of your Roomba
It is also possible that your Roomba is throwing error 26 due to a damaged Head module.
Head module is one of the main parts of the Roomba that cleans your floors.
Just like the filter, the brushes and other parts of the head module can start to wear down over time, leading to decreased cleaning performance.
In this case, you can try replacing your vacuum's head module.
Fortunately, Replacing the Head Module is a relatively easy task and can be done by anyone with basic mechanical skills.
First, remove the bin from the robot.
Then remove the four screws that secure the motor to the head module.
The head module is now free to move.
Remove the damaged head module and install a new one.
Finally, tighten the screw and place the bin in the robot.
Now test the vacuum again.
If your Roomba is under warranty, simply reach out to the iRobot and claim a free repair.
You can reach iRobot customer care by phone at 1 800-727-9077 or through their website. When you contact iRobot customer care, have your Roomba's model number and serial number handy, so they can help you troubleshoot the issue quickly.
Preventing Roomba Error 26
To prevent Roomba Error 26 from happening again, consider the following tips:
1) Regular Maintenance
Make it a habit to clean your Roomba's brushes, wheels, and sensors regularly.
This simple maintenance can go a long way in preventing errors.
2) Keeping the Environment Clean
Ensure that the area where your Roomba operates is free from obstacles and clutter.
Clearing the floor of cords and small objects can prevent sensor issues.
3) Software Updates
Regularly check for software updates for your Roomba and install them promptly.
These updates often contain bug fixes and improvements.
---
F.A.Q.s
Q. Does factory reset affect Roomba's hardware?
No; A factory reset will not affect your hardware in any way.
It is such a software-level reset that sets your mobile device back to its original system state by erasing all of the information stored on the device.
This will remove all your data and settings, so make sure you back up anything you want to keep.
Q: Does using third-party accessories or replacement parts cause Roomba Error 26?
While some third-party accessories may be compatible with Roomba, using non-genuine replacement parts or accessories that do not meet iRobot's specifications may contribute to errors like Error 26.
But it's very rare!
I recommended using official iRobot components to avoid compatibility issues.
Q: Will a software update fix iRobot Error 26?
iRobot Error 26 is primarily a hardware-related issue, and a software update is unlikely to resolve it.
Software updates usually address performance improvements and new features rather than hardware malfunctions.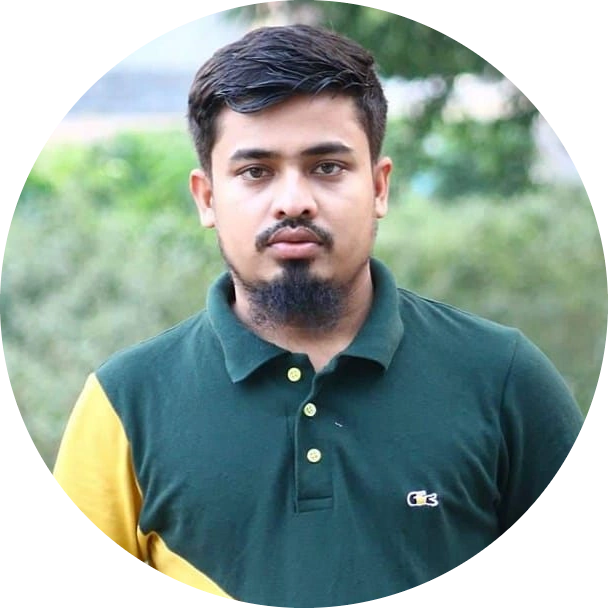 Vacuum master from Gazipur, Bangladesh! He knows vacuums inside and out and has been fixing them for ages. When he's not busy repairing vacuums, Mizanur writes these super helpful guides for Homespoiler.com. His guides are packed with all sorts of tips and tricks to help people fix their vacuums and keep them running smoothly. More about him.