You have a TV and you don't want to experience issues with the remote – is this possible?
Every electronic device wears out over time, whether it's due to user damage or just normal wear and tear, and TCL TV remotes are no exception.
Before writing this article, I looked at the TCL TV user manual and several YouTube videos. The thing that blew my mind was a crazy comment.
Look at what this user says:
"Words cannot express how annoyed I am right now. The darn remote for my TCL Roku TV is not working, and I'm missing out on my favorite shows. I'm about to lose my cool if I can't figure out a solution soon."
Haha, it's funny how a small thing like a TV remote can cause so much frustration!
However, in this article, I will break down the reasons why your TCL Roku TV remote may stop working, even if it's brand new, and what you need to do to get your remote working again.
Here we go! Let's dive into it…
Understanding the reasons why a TCL Roku TV's remote may stop working
To understand this, you first need to understand the working process of a remote.
A remote has some important parts like batteries, clickable buttons, an IR bulb, and an internal circuit board. All of these components work together to ensure that the remote operates correctly.
But what happened if one of these components gets damaged? Your remote will cease to function. Now think about yours, which one is damaged in your case?
However, when a TCL Roku TV's remote stops working, dead batteries, malfunctioning IR light, or TV firmware issues are usually the main culprits.
TCL Roku TV Remote Not Working -How To Fix?
In short: To troubleshoot your TCL Roku TV remote if it is not working, first, check the batteries. Ensure that they are still good and provide enough power. If the batteries are in good condition, power-reset both the TV and the remote.
Look at this table:
| Reasons for this issue | Solutions |
| --- | --- |
| TV's Software Glitch | Reboot/Update |
| Dirty IR sensor | Clean the Sensor |
| Dead Batteries | Replace the Batteries |
| Dirty battery contacts | Clean them |
Step 1: Do some basic check
Let's start with some basic checks. I know you've already done so! However, there may be some steps you don't know about.
Sync the remote again: In some cases, remote can be disconnected from the TV due to unusual activities. To pair the remote again, first, turn on the TV and stand about one meter away from it. Then point the remote on the TV and press the "OK" button on the remote repeatedly until a message on the screen indicates that the remote has been recognized.
Restart the TV: Sometimes restarting the TV can fix issues with the remote. Unplug the TV from the power source, and wait 60 seconds. During this time, press and hold the power button for about 30 seconds. Once done, turn on the TV again.
Reset the remote: In the majority of cases (60%), resetting the remote by power draining has resolved the issue. You can do this by removing the batteries, pressing each button on the remote, and then reinserting the batteries.
Check the batteries: Make sure the batteries in the remote are not dead or low. If needed, replace them with fresh ones.
Clean the IR Sensor: If the signal emitted from the light is blocked or hindered by an obstacle, the TV will not receive the signal and will not respond to the remote's commands. Ensure that the TV gets the proper signal without interruption.
Clean the battery contacts: If you've changed the battery recently and confirmed that it's still functional, try cleaning the battery contacts to remove any carbon buildup or gunk accumulation.
Step 2: Going deeper
If the simple solutions I've covered so far don't solve the problem, the remote is broken. It could be that there is an issue with the remote's IR light or the main board.
However, you can try repairing the remote yourself. But you must have some DIY skills. Otherwise, you may end up damaging your hand.
Wikihow.com features a great article on repairing broken remotes. If you follow the steps outlined, you could potentially save some cash. Here's the link.
Step 3: Creative Hacks
Let's say, you don't want to go out right now and wondering if there is a way to operate the TV without a remote!
Well, I recently wrote an article on how to control a TV without a remote. Some visitors found the tips that I shared helpful, while others reported that they did not work.
Here are some ways:
Universal remote app: Download a universal remote app on your smartphone or tablet and use it to control your TV. But make sure your mobile has an IR blaster or is connected to the same Wi-Fi network as the TV.
Smart home assistant: If you have a smart home assistant, such as Amazon Alexa or Google Home setup, simply use voice commands. Read more about it on TCL's official page.
In conclusion, troubleshooting your TCL Roku TV remote may seem daunting at first, but with the right techniques and a little bit of patience, it's possible to get it working again. Let me know if it works for you!
---
F.A.Q.s
Q: Can I control my TCL Roku TV without a remote?
Yes, you can control your TCL Roku TV without a remote by using the Roku mobile app on your smartphone or tablet.
Q: How do I pair a new remote with my TCL Roku TV?
To pair a new remote with your TCL Roku TV, simply press and hold the pairing button on the back of the remote until the pairing light starts flashing, then follow the on-screen instructions on your TV.
Q: How do I connect my TCL Roku TV to my home Wi-Fi network without a remote?
You can connect your TCL Roku TV to your home Wi-Fi network without a remote by using the Roku mobile app or connecting your TV to your router with an Ethernet cable.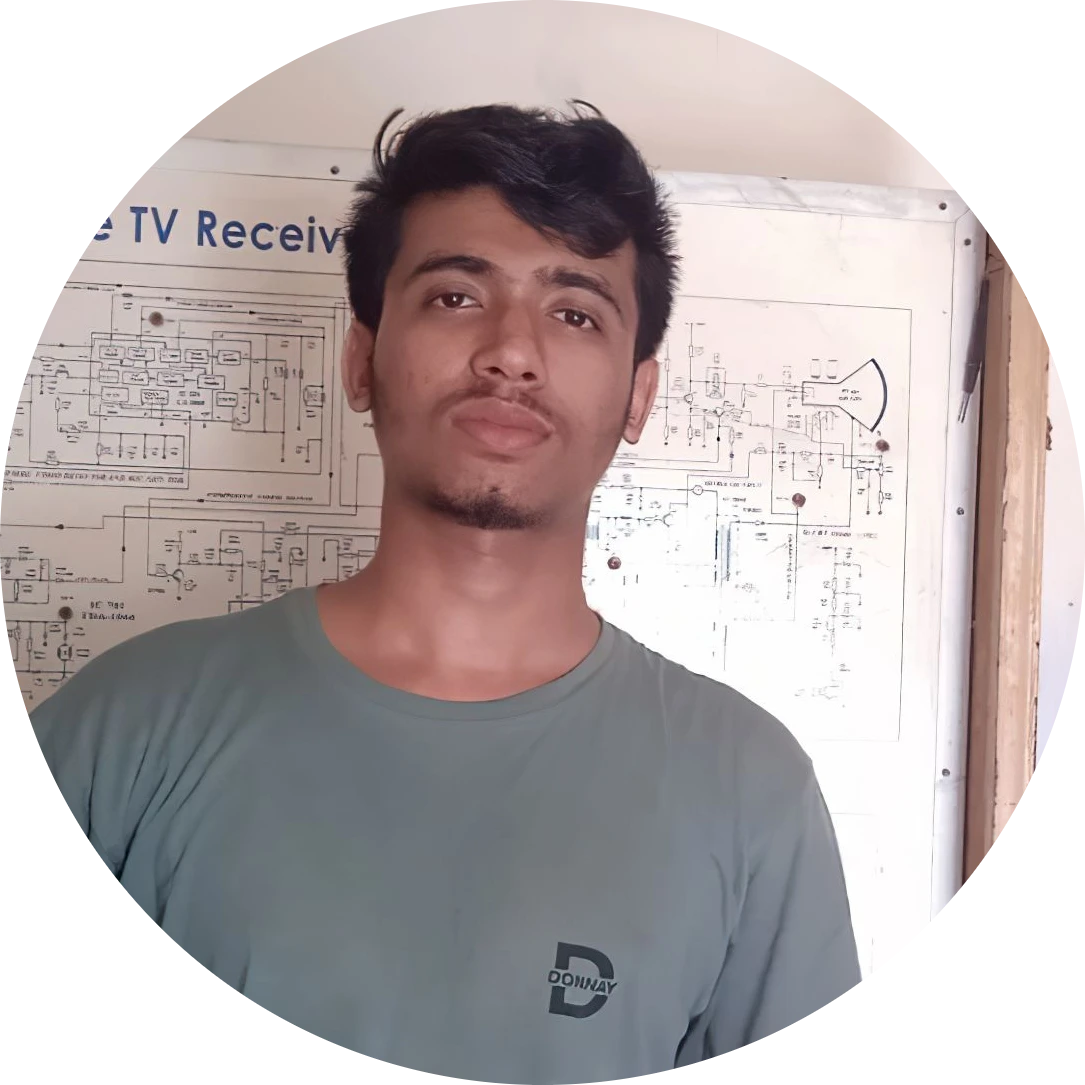 Abdul Kader, a handy guy and experienced founder of a TV repair shop in Gulshan, Dhaka, Bangladesh. He is mainly an expert in understanding and repairing different types of issues with Smart TVs and providing helpful insights on how to keep them in good working order. Read his Full Story.