Westinghouse televisions come with plenty of useful features, but even the most high-tech devices can experience difficulties from time to time. For example, you may notice glitches with the screen, audio, or video quality or find that your device freezes or turns off randomly. However, fixing these problems doesn't have to be complicated as long as you know where to start!
This comprehensive guide offers advice on troubleshooting your Westinghouse TV in 2022 and beyond, covering common problems and providing insight into how to prolong the life of your device and get it back up and running quickly and efficiently!
Common Westinghouse TV Problems List
Generally, Westinghouse TV can face various types of problems. It includes not turning on, no sound, black screen, or no signal issue. Below are the most common Westinghouse TV problems that you can encounter:
The TV won't turn on.
TV shuts off by itself.
TV has no Signal.
TV has no Sound.
TV has no picture/Black screen.
The TV remote won't work.
Basic Westinghouse TV troubleshooting guide
It can be challenging to decide where to start troubleshooting or what problem you are facing. That's why I have divided this troubleshooting guide into different sections so you can read the specific part you need!
Problem 1: Westinghouse TV won't turn on
You can try a few things when your Westinghouse TV doesn't turn on. First, check to ensure that the TV is plugged into an outlet and that the outlet is working. Next, check the power cord to see if it is securely plugged into the TV. If it is, unplug it and plug it back in.
If that doesn't work, try plugging the TV into a different outlet. But if none of these solutions work, the problem may be with the TV itself, and you will need to call a repairer.
Problem 2: Westinghouse TV shuts off by itself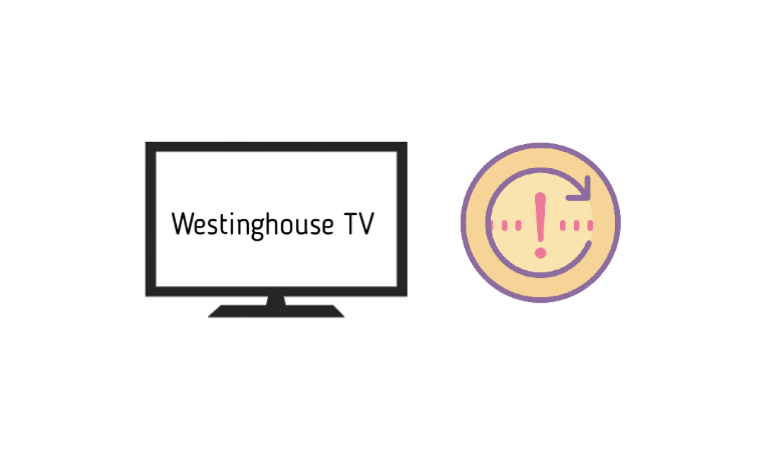 If your Westinghouse TV shuts off by itself, there are a few possible explanations. Maybe it's overheating, the sleep timer is activated, or there's a power supply problem. Whatever the reason, you can take a few steps to troubleshoot the issue and get your TV back up and running.
To fix this issue, check to ensure the TV is correctly plugged into an outlet. If the TV is plugged in but still shuts off, check the sleep timer to see whether it's activated. If it is, turn it off. However, you can also try updating your TV's firmware or resetting it to its factory setting.
But if all else fails and your TV continues to shut off, there may be an issue with the TV itself, and you may need to contact customer service for assistance.
Problem 3. Westinghouse TV no Signal
You can receive a no-signal message on your Westinghouse TV for many reasons. For example, it could be due to the wrong input source, or your cable or satellite box needs to reset.
To fix the no-signal issue on your Westinghouse TV, check the TV's input source to see if it is on the wrong connection. Next, unplug the cable from the TV to your SAT Box. If nothing works, then reset your cable/sat box.
Problem 4. Westinghouse TV no Picture
Your TV has no picture due to a faulty input source, damaged back-light,  overheating, or massive electricity flow.
To fix this, ensure the power cord is securely connected to the TV. Then ensure that the HDMI cable is firmly plugged into the HDMI port on the TV. Moreover, you can read our complete guide to fix the picture issue on your Westinghouse tv.
Problem 5. Westinghouse TV has no Sound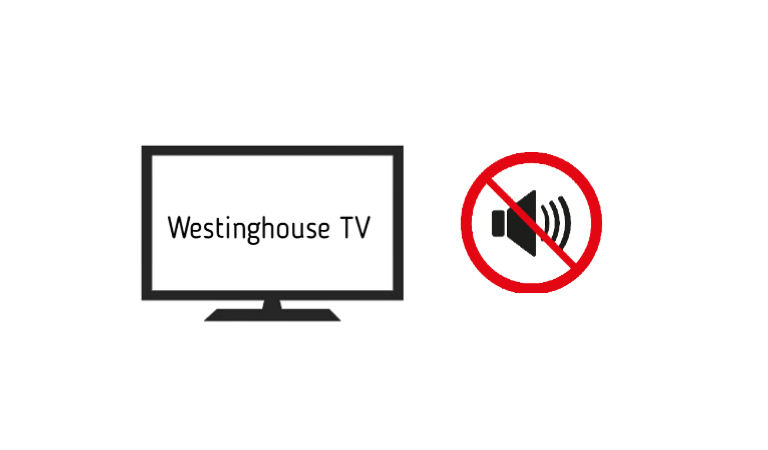 First, make sure the TV's volume is up. If so, you might need to change your TV settings. Next, look for the audio options in the menu. Finally, ensure the audio equipment attached to your TV and any audio connections, such as HDMI or optical output, are set to the appropriate input.
If you still have audio issues, try using a home theater system or sound bar as an external audio source to connect your TV.
Problem 6. Westinghouse TV remote not Working
If your Westinghouse TV remote isn't working, there are a few things you can try to troubleshoot the issue. First, check the batteries in the remote to ensure they're fresh. If the batteries are good, try resetting the remote by holding the power button for five seconds.
If the remote isn't working, try reprogramming it using the instructions in your TV manual. Additionally, you can read our complete guide to repairing your remote.
I hope this troubleshooting guide for your Westinghouse TV will help you get to the bottom of the problem and get your TV back up and running in no time.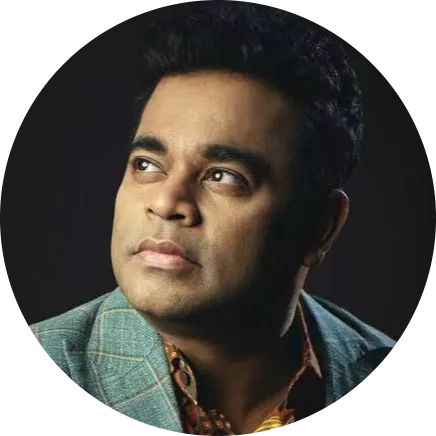 Abdul Kader is the CEO and founder of Homespoiler.com. With his expertise in electronics repair, he provides in-depth information on how to fix appliances, wiring, and other electrical-related issues. More about us